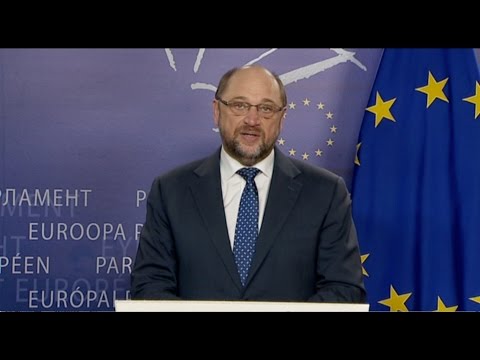 EU's Schulz warns Tsipras against straying from stance against Russia
REUTERS
BERLIN (Reuters) – European Parliament President Martin Schulz warned leftist Greek Prime Minister Alexis Tsipras on Wednesday against diverging from the European Union's stance towards Russia in the Ukraine crisis.
Tsipras, who won election on Sunday, unsettled European partners on Wednesday by criticizing an EU statement that warned Moscow it faced new sanctions over its role in Ukraine.
His decision to receive the Russian ambassador before meeting any other foreign official did not go unnoticed either in Brussels and Berlin.
"I've noticed with dismay that Greece today has abandoned the joint position of the European Union on Russia," Schulz told the German broadcaster ZDF.
"You just cannot, on the one hand, demand from Europe to show solidarity with your own country like Mr. Tsipras does and then, as a first official step, split the joint European position," he added.
In addition, Tsipras threw down an open challenge to international creditors by halting privatization plans agreed under the country's bailout.
Schulz, a member of Germany's co-governing Social Democrats, will meet Tsipras on Thursday in Athens to discuss the agenda of his new anti-bailout government and how Greece wants to solve its debt problems.
"And I will tell him tomorrow that any unilateral approaches in foreign policy won't help him," Schulz said.
(Reporting by Michael Nienaber; Editing by Mark Heinrich)