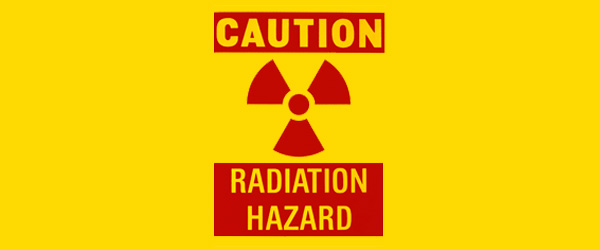 The Millennium Report is now maintaining a special page for Nuclear Radiation updates.
Nuclear Radiation Updates in Chronological Order
Nuclear radiation is now pervasive throughout the planetary ambient environment.  Because it is unseen, "out of sight of, out of mind" is quite applicable.  You cannot hear, smell or feel the effects of low level nuclear radiation either, which makes it all the more dangerous.
In the wake of the Fukushima nuclear disaster of 2011 and Chernobyl nuclear catastrophe of 1986, nuclear radiation now permeates the Eurasian continental environment in ways that are rarely spoken or written about.   The same sources of nuclear radiation have permitted the migration dangerous radionuclides to North American as well.
Since the Mainstream Media has been so negligent and irresponsible about not revealing the real state of affairs, The Millennium Report is compelled to do so.  The true extent of low level nuclear contamination throughout the USA is now subject to much debate.  Therefore, we are currently conducting intensive investigative research which will hopefully ferret out the truth about the current RAD levels across America.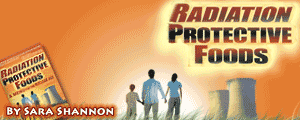 The Millennium Report has recently created this new page for the reader's convenience as a one-stop source for high integrity updates concerning nuclear radiation news and events.  What follows are just a few essays and articles that you will find on this dedicated "Nuclear Radiation Updates" page.
How To Shield Yourself From Low-Level Radiation Using Radiation Protective Foods | The Millennium Report
"The Nuclear Energy Paradigm Collides with Earth Changes and Technospheric Breakdown" — The Final Chapter
The Fukushima Endgame: The Radioactive Contamination of the Pacific Ocean | The Millennium Report
'The Fukushima multiple nuclear disasters continue spewing out hot stuff like there's no tomorrow.' | The Millennium Report
WHALES CONTINUE TO DIE OFF IN PACIFIC OCEAN; SCIENTISTS SUSPECT FUKUSHIMA RADIATION AT FAULT | The Millennium Report
Nuclear Disaster in Fukushima and Death of the Pacific Ocean | The Millennium Report
Fukushima: A Nuclear War without a War: The Unspoken Crisis of Worldwide Nuclear Radiation | The Millennium Report
Hiroshima & Nagasaki Atomic Bombings: Established USA As The Military Arm Of The New World Order | The Millennium Report
NUCLEAR WEAPON 'TESTING': Curse of the Post Modern Era | The Millennium Report
The following link will populate the most recent articles and essays posted on any and all matters related to Nuclear radiation contamination, Fukushima updates and radiation events concerning the Pacific Ocean.
Nuclear Radiation Updates in Chronological Order 
We hope you like this convenient source for nuclear radiation updates and find it useful.
All the best,
Editor
The Millennium Report