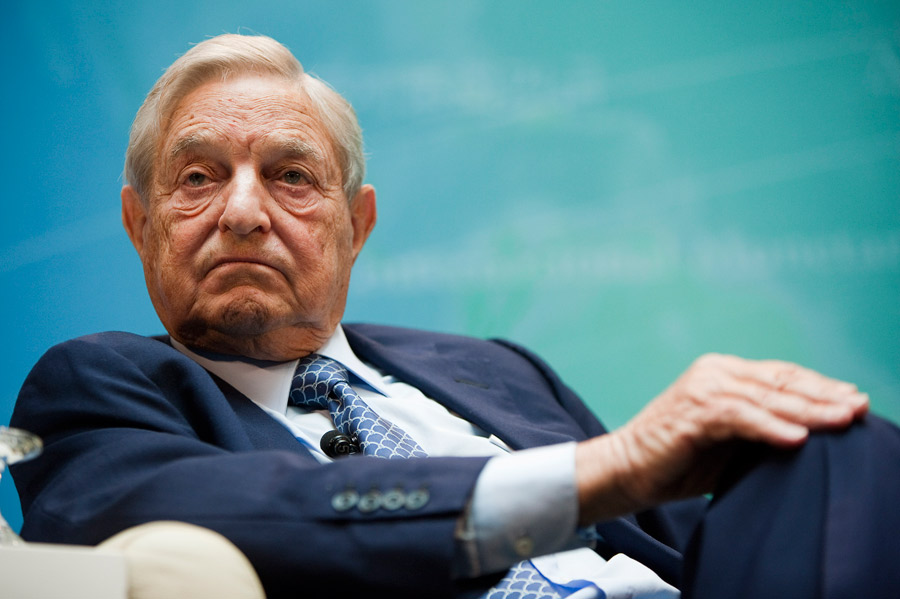 MSM Admits Soros Donated $10 Million This Week… Guess Where It Went
As Jill Stein moves toward raising $7 Million dollars for a recount the MSM admits Soros donated $10 Million this week to fight Trump.
Higgins News Network
Jill Stein just moved her recount fund raising goal from $4 million to $7 million as Wisconsin announced they have received an official petition and will begin recounting votes next week.
This comes as the outrage on social media over Soros involvement in anti-Trump protests has grown so loud that the corporate media has been forced to cover it.
Now in running damage control for the Globalist billionaire George Soros, the corporate media has been forced to admit he has in fact donated $10 million dollars this week to fight Trump.
More specifically, they claim the donation was to fight hate crime caused by Trump. Of course, because Establishment's new Narrative is it's either civil war or a Trump Holocaust
Here's the well-respected Fortune Magazine.
Here's the NY Times.

Here's Time Magazine.

The corporate media echo chamber even spreads across the Atlantic Ocean to Great Britain's well respected Independent.
Notice a pattern here? The same exact story is being echoed across all of these corporate media outlets.
So much for the supposition that these are all independent news outlets.
Back to the NY Times who makes it clear the donations from Soros are to fight Donald Trump.
Flash Forward to today and we learn Jill Stein has raised more money in the last 24 hours than she raised during her entire election campaign to fund a recount.
Jill is working toward the $7 million mark to fund the recount recount in states were Hillary lost by a small margin.
She has already raised enough funds for Wisconsin and filed an official position for a recount which the election board acknowledged receiving and announced last night they expect to begin the recount next week.
This certainly is a sudden influx of funds for a candidate who managed to raise more in a 24 hour period than over her entire campaign.
Just as revealing is while Jill Stein has absolutely no chance of winning the election there are several states in which Hillary won by smaller margins that Jill is not asking for a recount in.
Meanwhile this was just reported:
Breaking: SOROS BOT Funding Stein Recount At Steady Rate $160k Per Hour

An investigative journalist reports donations to Jill Stein's recount campaign are being made programmatically at a steady rate of $160,000 per hour
It is also notable that is recount is being performed on electronic voting machines in places that WikiLeaks revealed are owned by a company that George Soros sits on as a board member and has financial connections to.
___
http://alexanderhiggins.com/msm-admits-soros-donated-10-million-week-guess-went/