Massive 'coronal hole' on the sun blasts Earth with solar storms (PHOTOS)
RT.com
A massive coronal hole on the sun is currently facing Earth, directing a solar storm at our planet which can potentially wreak havoc on communication and electrical systems.
On the plus side, though, the storm also means an increase in spectacular aurora borealis displays.
The geomagnetic storm was predicted by SpaceWeatherLive after it noted the return of a massive coronal hole that had faced Earth a month ago.
"She's back! That massive coronal hole system that faced us four weeks ago is back and it survived its trip around the far side of our star.
"This truly gigantic coronal hole managed to cause geomagnetic storming conditions on five consecutive days during the first five days of this month. Fantastic auroral displays were reported from all around the world," the website reported.
During its last rotation the solar winds also reached moderate storm levels – however scientists believe the hole has actually increased in size since then, according to the site.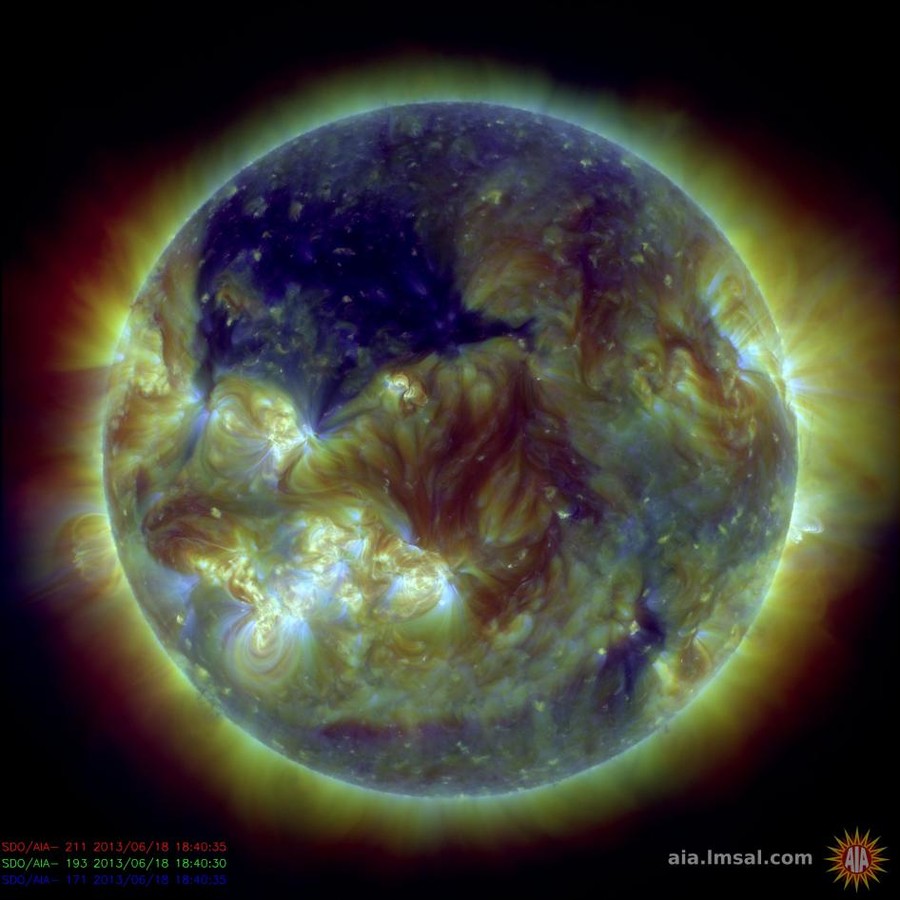 The NOAA Space Prediction Center has issued a G2 (moderate) Geomagnetic Storm Watch alert. Level G5 (extreme) is the highest rating.
A coronal hole is facing Earth. Enhanced solar wind could arrive in ~3 days – Follow live on https://t.co/T1Jkf6i4Cb pic.twitter.com/UtpZwcIYIv

— SpaceWeatherLive (@_SpaceWeather_) September 26, 2016