OPEC is dead, says Rosneft
RT.com
The Organization of the Petroleum Exporting Countries (OPEC) has virtually ceased to exist as a single institution able to influence the oil market, said Rosneft CEO Igor Sechin in an interview to Reuters, published on Tuesday.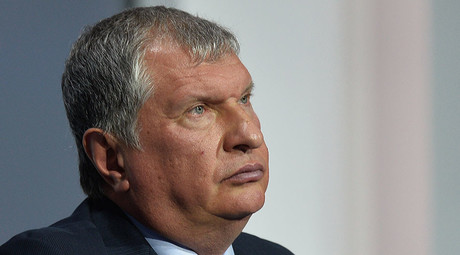 _
"The 1970s, when the larger Middle East producers could determine the global oil market by creating cartel structures such as OPEC, should be forgotten," Sechin told Reuters.
He added that Rosneft had been skeptical about the chances of a positive result from the meeting in Doha on April 17, where OPEC and non-members were trying to agree to freeze production at January levels.
The deal went bust after Saudi Arabia and other Gulf nations said they wouldn't agree unless all OPEC members joined in. That included Iran, which didn't attend the meeting. Tehran has repeatedly said it will not cap output until it reaches the pre-sanction level of four million barrels per day.
"At the moment a number of objective factors exclude the possibility for any cartels to dictate their will on the market. … As for OPEC, it has practically stopped existing as a united organization," Sechin said.
Sechin is known for his skepticism about OPEC, saying that Russia as a leading oil producer has to adhere to its own strategy and to protect its market share.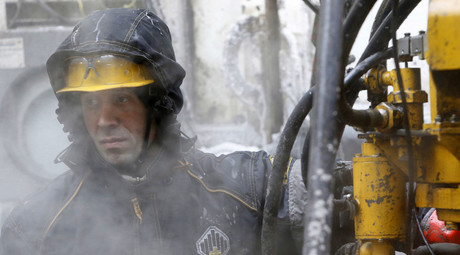 _
"Just to remind you, we only responded to one question about our position: 'Who should we agree with, and how?' The development of the situation has clearly shown we were right," Rosneft CEO said.
According to Reuters source, Sechin insisted that Russia as a superpower should not participate in any alliance with OPEC.
OPEC members have failed to reach a unified stance on oil production since 2014, when oil prices started plummeting.
While Venezuela, Algeria, Angola and Ecuador are in favor of limiting supply, Middle Eastern members led by Saudi Arabia want to increase production and compete for market share, ignoring the low prices.
The last time OPEC was able to agree a production quota was at the June 2015 Vienna meeting. Since then, the cartel has failed to keep to its self-established quota of 30 million barrels per day.
___
http://www.rt.com/business/342509-rosneft-sechin-opec-dead/