Turkey struck by biggest power cut in 15 years, investigation underway (VIDEO)
RT.com
The worst power outage in 15 years struck most of Turkey, grounding flights and crippling rail networks. The government scrambled efforts to investigate the power cut, before energy was partially restored in the afternoon.
The outage was confirmed in some 23 provinces, including Ankara and Istanbul, by news agency Anadolu. Later information from Broadcaster NTV put the number at 40.
Energy officials did admit that there was no electricity in most of the country for several hours, before electricity was restored by 15 percent.
Prime Minister Ahmet Davutoglu says all potential causes are still being investigated, "including the possibility of a terror attack,".
"Whether or not terrorism is a high possibility or a low one I can't say at this stage. I can't say either whether it is a cyber attack," energy minister Taner Yildiz told reports.
The subway system was at a standstill and flights across the country have also suffered setbacks.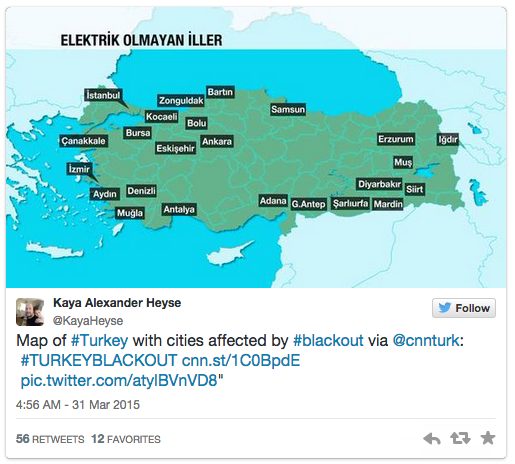 Turkey's Anadolu agency reports that the outages struck around 10:36am Turkish time (07:36GMT), citing officials. Flights in and out of the capital have been grounded.
This is the first outage event of such magnitude in 15 years, according to the daily Hurriyet paper.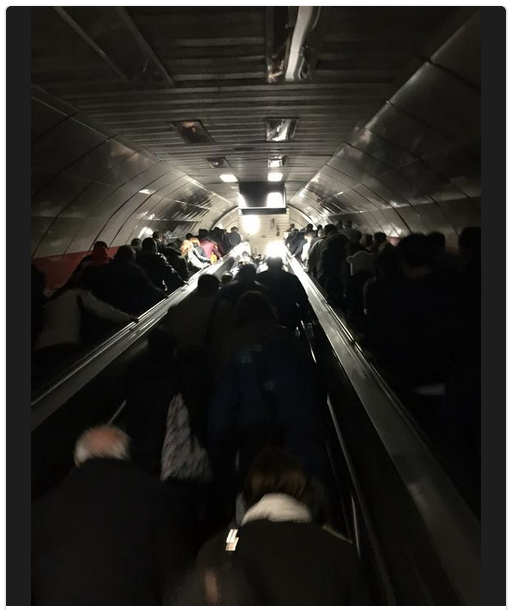 Eleven out of 16 flight radar receivers are reported to be down, according to Turkish air traffic control.