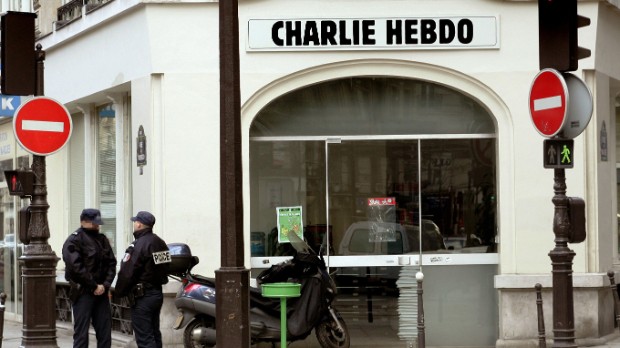 Paris attack designed to shore up France's vassal status: Paul Craig Roberts
Dr. Paul Craig Roberts
PressTV
A former White House official says the terrorist attack that killed 12 people on Wednesday in Paris was a false flag operation "designed to shore up France's vassal status to Washington."
Dr. Paul Craig Roberts, who was Assistant Secretary of the Treasury in the Reagan Administration and associate editor of the Wall Street Journal, made the remarks in an article published on Thursday.
"The suspects can be both guilty and patsies. Just remember all the terrorist plots created by the FBI that served to make the terrorism threat real to Americans," he wrote.
He said that the French economy is suffering from the US-imposed sanctions against Russia. "Shipyards are impacted from being unable to deliver Russian orders due to France's vassalage status to Washington, and other aspects of the French economy are being adversely impacted by sanctions that Washington forced its NATO puppet states to apply to Russia."
Dr. Roberts stated that French President Francois Hollande this week said that the sanctions against Russia should end. "This is too much foreign policy independence on France's part for Washington."
He added that the CIA has apparently resurrected a policy that it followed against Europeans during the post-WW II era when the US spy agency would carry out attacks in European states and blame them on communist groups.
Dr. Roberts said now the US agencies have planned false flag operations in Europe to create hatred against Muslims and bring European countries under Washington's sphere of influence.
He noted that "the attack on Charlie Hebdo was an inside job and that people identified by NSA as hostile to the Western wars against Muslims are going to be framed for an inside job designed to pull France firmly back under Washington's thumb."
The widely read columnist stated that the US "government tells Americans whatever story the government puts together and sits and laughs at the gullibility of the public."