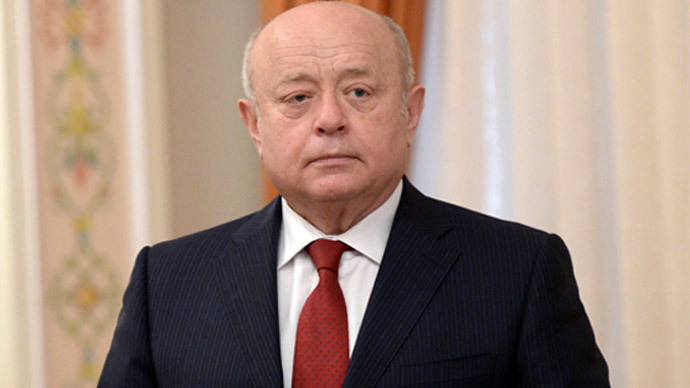 West behind falling ruble, oil prices – Russian spy chief
RT.com
Washington and its allies are pursuing a regime change policy towards Russia, deliberately introducing sanctions and attacking the ruble through manipulation of world oil prices, the head of Russia's external intelligence agency has said.
Mikhail Fradkov, the head of the Foreign Intelligence Service (SVR), warned that Moscow is aware of US moves to oust Putin from power.
"Such a desire has been noticed, it's a small secret," Fradkov – a former prime minister – toldBloomberg on Thursday. "No one wants to see a strong and independent Russia."
He also attributed the more than 30 percent drop in oil price partly to US actions. Lower prices on one of Russia's main exports placed immense pressure on the ruble, which is also suffering from sanctions. The ruble has lost 39 percent of its value against the dollar so far this year.
Foreign investment funds are "taking part" in ruble speculation via intermediaries, Fradkov said. "Any speculation has specific schemes and the schemes have a number of participants."
Earlier on Thursday, Russian president Vladimir Putin in his address to the Federal Assembly said that the government knows exactly who is profiting from speculation against the Russian ruble, and that the government and central bank have tools to punish them.
"The government knows who these profiteers are. It is time to do something about them," Vladimir Putin said during his 11th state of the nation address in the Kremlin's St. George's Hall in Moscow.
The political and economic tensions can only be halted once the West learns to respect Moscow's interests, but for now Russia will focus on solving domestic issues.
It will take two to four years to reach the "more objective understanding needed for lifting some barriers and cooperation," Fradkov concluded.