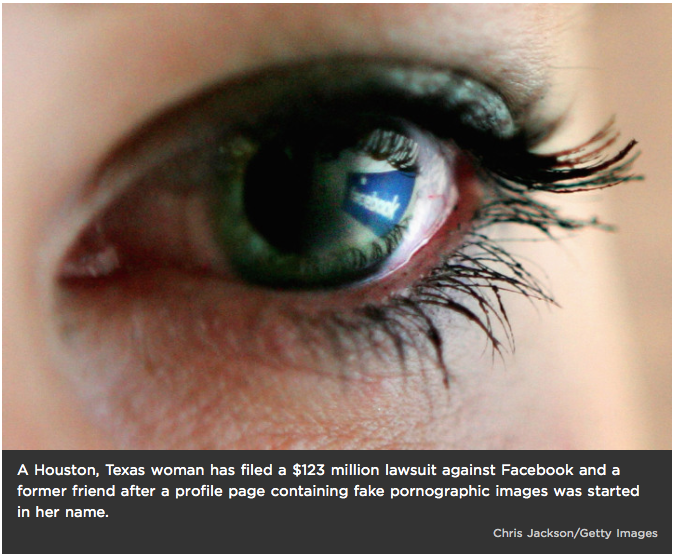 Woman sues Facebook for $123 million over 'revenge porn'
Global News
TORONTO – A Houston, Texas woman has filed a $123 million lawsuit against Facebook and a former friend after a profile page containing fake pornographic images was started in her name.
Meryem Ali said she was the victim of "revenge porn" after a friend photoshopped her face onto pornographic images and posted them to a Facebook page using her full name.
According to legal documents obtained by The Wrap, the images contained "false, phony, naked body shots" and sexual acts. The report said Ali was alerted to the page after her friends and family received friend requests from the account.
The lawsuit alleges that Ali contacted Facebook several times to have the page taken down, but the social network failed to do so for months.
"Even then, it wasn't until after Ali had involved the Houston Police Department in the investigation and they subpoenaed Facebook records to try and identify who was behind the site in the first place," read The Wrap's report.
According to legal documents, Ali determined the total of the damages by calculating ten cents for each of Facebook's 1.23 billion subscribers.
The lawsuit intends to seek damages for Ali's emotional suffering and embarrassment from the incident, as well as "expose the frailties and failures of the falsely advertised, and false promoted privacy mechanisms," according to The Wrap.