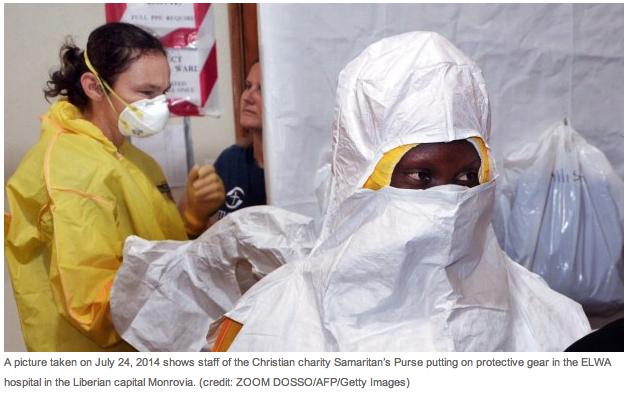 Liberian Official: Ebola Outbreak 'Is Above The Control Of The National Government'
CBS Charlotte
CHARLOTTE, N.C. (CBS Charlotte/AP) — A Liberian health official says the Ebola outbreak is now above the control of its government.
"Our government has declared this now as a humanitarian crisis that is above the control of the national government," Tolbert Nyenswah, Liberia's assistant minister of health, told CBS News.
More than 700 people have died in four western African nations during the largest Ebola outbreak ever, with over 320 known cases in Liberia alone. One American died while contracting the virus in Liberia. Two other American medical missionary workers also contracted Ebola.
"This virus, if it is not taken care of, will be a global pandemic," Nyenswah told CBS News, calling for more international aid to help treat the sick and stop the spreading of the disease.
The Peace Corps has now temporarily evacuated 340 volunteers from Guinea, Liberia and Sierra Leone after two members were exposed to the virus. CBS News reports those two volunteers have been isolated.
This comes as two North Carolina-based missionary groups have ordered the evacuation of their non-essential personnel from Liberia after a doctor and a missionary contracted Ebola.
SIM USA President Bruce Johnson announced Tuesday that his group and Samaritan's Purse decided on the evacuation following an upsurge in the number of Ebola cases in Liberia. Johnson said the logistics of the evacuation are being determined.
Spokesman Palmer Holt said approximately 60 employees will be evacuated. A statement from SIM says none of the evacuees is displaying any symptoms of Ebola, but all are being monitored continually.
A Texas-trained doctor and a missionary from Charlotte have contracted the disease.