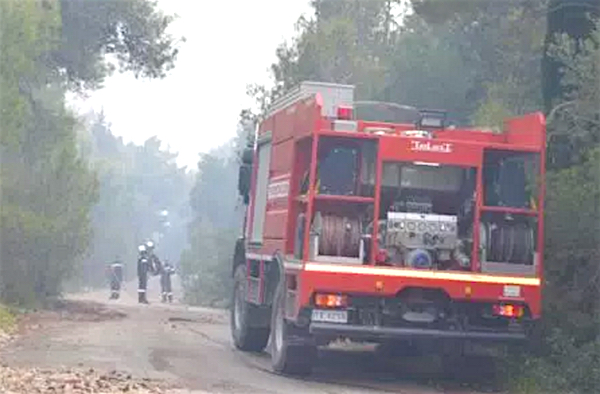 Was Greece just attacked again by the geoengineers via firestorms started by Gladio arsonists?
Also see: A thousand tourists evacuated due to fires in Greece
Fires Have Broken Out in Several Parts of Greece
By Helen Skopis
Greek Reporter
The risk of wildfires this weekend remains high in six regions around the country, according to the General Secretariat for Civil Protection.
The relevant authorities have been placed on alert in Attica (including the island of Kythnos), the northern Aegean, parts of the Peloponnese in southern Greece, swathes of central and western Greece, as well as areas in Eastern Macedonia and Thrace.
Meanwhile, a number of fires have broken out in several parts of the country.
Aspropyrgo – in western Athens
Ioannina, Epirus – in northwestern Greece
Florina – northwestern Macedonia
outskirts of Aigaleo – western Athens
Messokampos – island of Samos
Two firefighters were slightly injured earlier when their vehicle overturned as they were on their way to a fire in Aigaleo.
___
https://greece.greekreporter.com/2019/08/24/fires-have-broken-out-in-several-parts-of-greece/