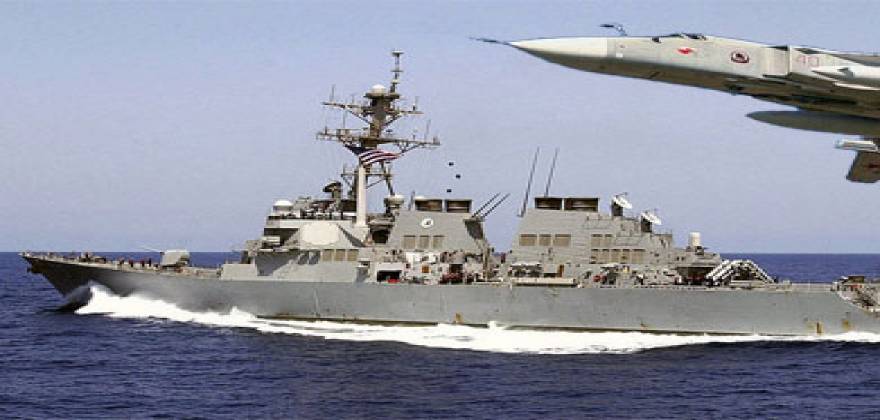 What frightened the USS Donald Cook back to port in the Baltic Sea? Why are US warships strictly avoiding Russian territorial waters?

What frightened the USS Donald Cook so much in the Black Sea?
Voltairenet.org
The State Department acknowledged that the crew of the destroyer USS Donald Cook has been gravely demoralized ever since their vessel was flown over in the Black Sea by a Russian Sukhoi-24(Su-24) fighter jet which carried neither bombs nor missiles but only an electronic warfare device.
This video shows the USS Donald Cook sailing into the Black Sea to position itself near Russia's territorial waters.
[2] Rossíyskaya Gazeta, 30 April 2014 edition.