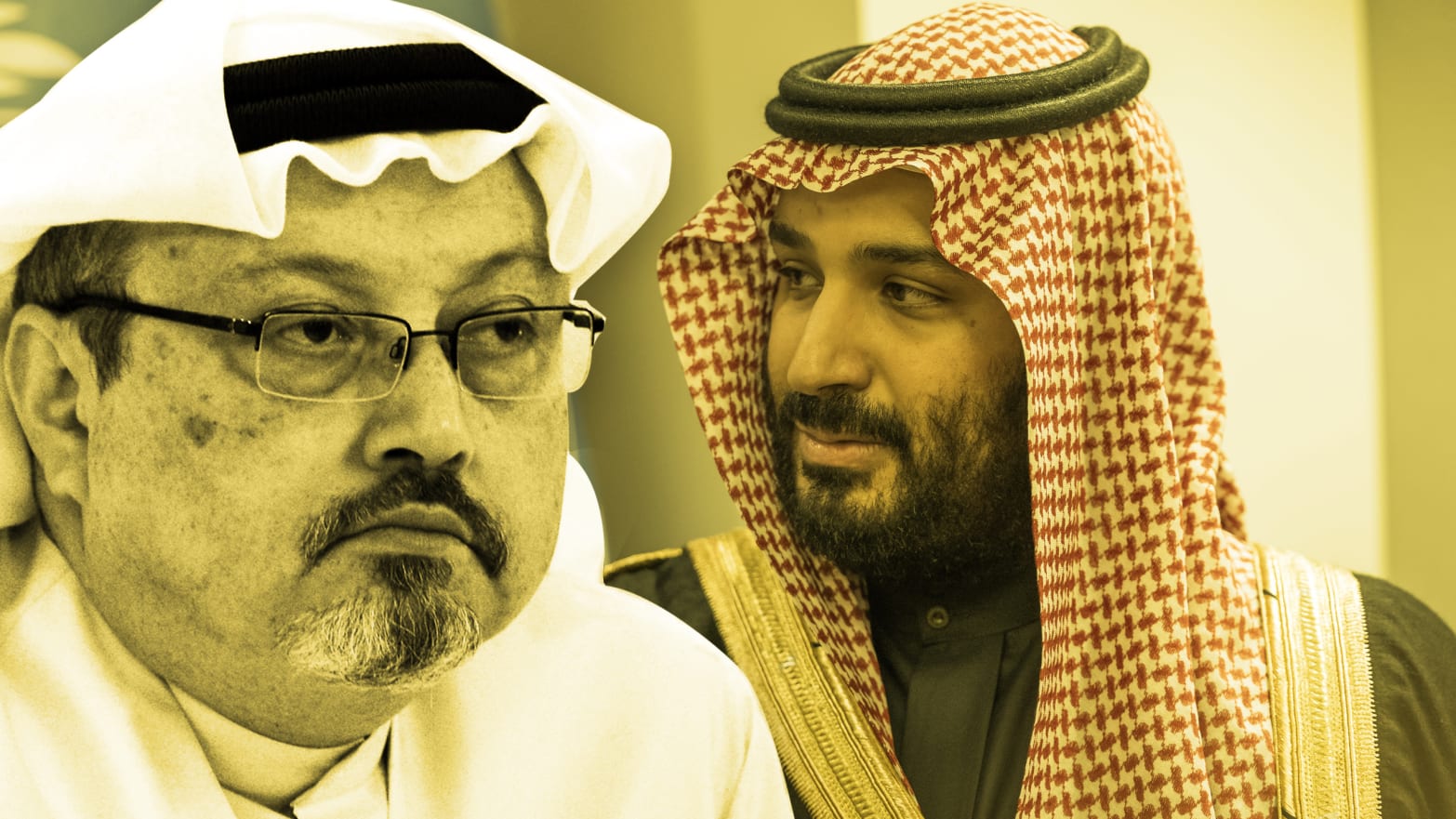 Kingdom of Saudi Arabia Formally Accused of Murdering Jamal Kashoggi by U.N.
UN Rapporteur: Saudi Agents Extrajudicially Executed Jamaal Khashoggi
European Saudi Organization for Human Rights
At the most recent session of the UN Human Rights Council, the most senior UN official on the subject of extrajudicial ki
llings accused the Government of Saudi Arabia of extra-judicially and extra-territorially murdering Jamal Kashoggi, an exiled journalist of Saudi origin, and called upon all governments to carry out their universal rights to detain and investigate any and all persons that may have been involved with the murder, up to and including Crown Prince Salman. The European Saudi Organization for Human Rights (ESOHR) commends the UN Rapporteur for her report, and joins her in the call for the governments of the world to bring Mr. Khashoggi's murderers to justice.
On 26 June 2019, the United Nations Special Rapporteur on Extrajudicial, Summary, and Arbitrary Executions, Mme. Agnes Callamard, delivered her annual report to the Human Rights Council, in which she specifically investigated the extrajudicial murder of exiled Saudi journalist Jamal Khashoggi. In her report, she found that consular agents of the Embassy of the Government of Saudi Arabia in Turkey, acting on orders originating from senior officials up to and possibly including the Crown Prince, disappeared, murdered, and possibly tortured journalist Jamal Khasshogi in retaliation against his criticism of the Saudi government. She found that the conduct of the Kingdom, having taken place without lawful court order, in an unlawful manner, and unlawfully in the territory of another country, not only violated human rights law but also the laws of diplomacy and nations, including the Vienna Convention on Consular Relations. Her report found that, due to these violations, State Governments would be in their right to detain and investigate any persons within their borders suspected of involvement in the killings.
In exercising its right of reply, the Kingdom of Saudi Arabia chose to not address the allegations in the report, instead attacking Mme. Callamard for exceeding her mandate and engaging in unprofessional behavior. Mme. Callamard apparently anticipated this avenue of attack, as her prompt response to the Saudi allegations appeared to have been prepared. She explained that she had undertaken every possible avenue of cooperation with the Saudi government, but had not received a response, and had therefore been forced to publish her findings without the Kingdom's input. She further defended the methodology of her report, stating that she had not at all relied on non-credible sources, but had instead strictly followed UN guidelines put into place to govern such situations.
Mme. Callamard closed by calling the international community to action, stating that the next logical step would be for a Member State of the United Nations to lodge an official complaint to the UN Secretary General regarding the Government of Saudi Arabia's unlawful use of extraterritorial force. She stated that any such Member State may make such a complaint, and appeared hopeful that her report and investigation may become the impetus of such a demand.
ESOHR concurs with Ms. Callamard's legal opinion and joins her call for action. We note:
that the killing of Jamal Khashoggi violated the jus cogens norms prohibiting extrajudicial killing, extraterritorial killing in times of peace, and the use of torture, all crimes against humanity. We note also that all States enjoy universal jurisdiction over such crimes, and may detain and prosecute any person suspected of connection with their commission.
that Article 41 of the Vienna Convention on Consular Relations states expressly that consular agents, while normally protected from judicial prosecution, may be prosecuted when they commit "grave crimes" of the type associated with the Khasoggi murder. Article 55 of the same treaty further requires that such agents obey pertinent national laws.
that Article 35 of the Charter of the United Nations provides any and all Member States with a mechanism by which they may file a formal complaint to the Security Council or the General Assembly for matters concerning disruptions of international security.
In light of the above considerations, ESOHR believes that the most appropriate response of the international community would be to file international warrants for any and all persons suspected to be involved in the murder of Mr. Khashoggi, and to file a formal complaint with the UN Secretary General and Security Council regarding the Kingdom of Saudi Arabia's unlawful extraterritorial use of force.