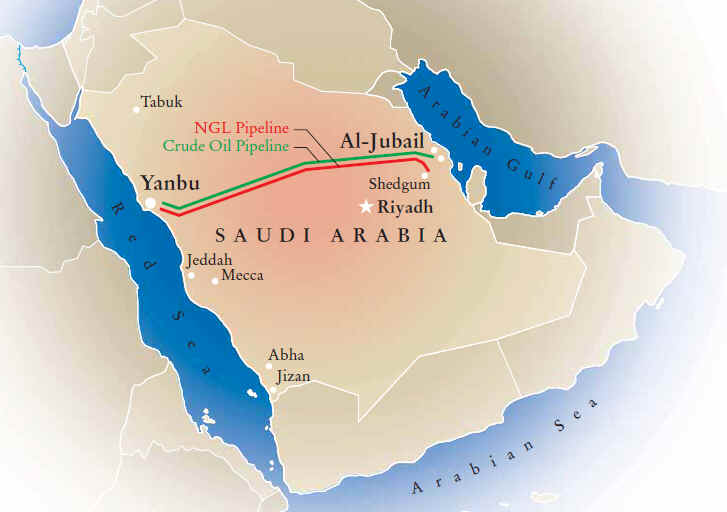 Yet another false flag drone attack staged by the Zio-Anglo-American Axis against Saudi Arabia pipeline maliciously blamed on Iran
Houthi Drones Attack Aramco Pipeline Booster Stations
ZeroHedge.com
Yemen's Iran-backed Houthi rebels carried out drone attacks on two Aramco pipeline booster stations, a strike that was intended to disrupt world oil supplies, according to Saudi Energy Minister Khalid al-Falih.
Al-Falih told Saudi-funded news agency Al-Arabiya that the attacks targeted two pipeline booster stations between the Eastern province and the city of Yanbu.
He added that pumping will be stopped at one of the damaged pipeline in order to start repairs. Al-Falih claimed the attack was carried out with the aim of disrupting oil supplies, and that the attack "proves the importance of confronting all terrorist organizations."
A news agency controlled by the Houthis said seven drones were involved in attacks on seven installations.
[update] 2 Saudi Aramco pumping stations targeted in drone attack in Al Dawadmi and Afif, Riyadh #saudiarabia #oil #gas #terrorism #insurgency https://t.co/zJIx3iHIMO pic.twitter.com/YFe7thCgZE

— Horizon Intelligence (@_hozint) May 14, 2019
The attacks come one day after a string of attacks on two Saudi oil tankers and two other vessels in the Strait of Hormuz.
___
https://www.zerohedge.com/news/2019-05-14/houthi-drones-attack-aramco-pipeline-booster-stations