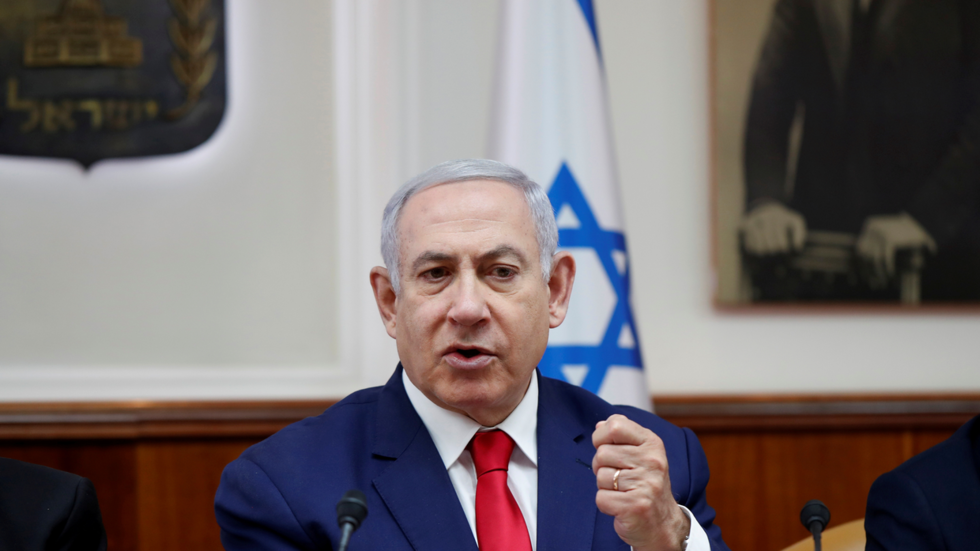 You know it's a false flag terrorist attack when Netanyahu cynically exploits it
Netanyahu calls summit on 'upsurge' in anti-Semitic attacks worldwide after California shooting
RT.com
Israeli Prime Minister Benjamin Netanyahu has condemned the shooting at a California synagogue, and announced that he will host a summit to discuss the increasing number of anti-Semitic attacks around the world.
In a statement released on Sunday, the Israeli leader said that "the international community must step up the struggle against anti-Semitism." Netanyahu also stated that he would convene a special meeting to discuss issues surrounding the "upsurge" in anti-Semitic attacks "around the world."
In light of the upsurge in antisemitic attacks around the world, Prime Minister Netanyahu will, this week, convene a special discussion of all elements dealing with the issue.

— PM of Israel (@IsraeliPM) April 28, 2019
The comments come in the wake of a shooting at a synagogue in Poway, near San Diego, California, which killed one worshipper and left three others injured.
Israeli President Reuven Rivlin also weighed in, describing the recent shooting as "a painful reminder that anti-Semitism and hatred of Jews is still with us, everywhere."
He added: "No country and no society are immune (to anti-Semitism). Only through education for Holocaust remembrance and tolerance can we deal with this plague."
Germany and France have raised alarm over an uptick in anti-Semitic violence and vandalism, while the United States has experienced another deadly synagogue shooting in just the last six months.
In December, the FBI arrested an admirer of Islamic State who was allegedly plotting to carry out a copycat attack in Toledo, Ohio.A shooting that occurred in October at a synagogue in Pittsburgh, Pennsylvania killed 11 people and injured seven, making it the deadliest attack on the Jewish community in the United States.
___
Netanyahu calls summit on 'upsurge' in anti-Semitic attacks worldwide after California shooting — RT World News