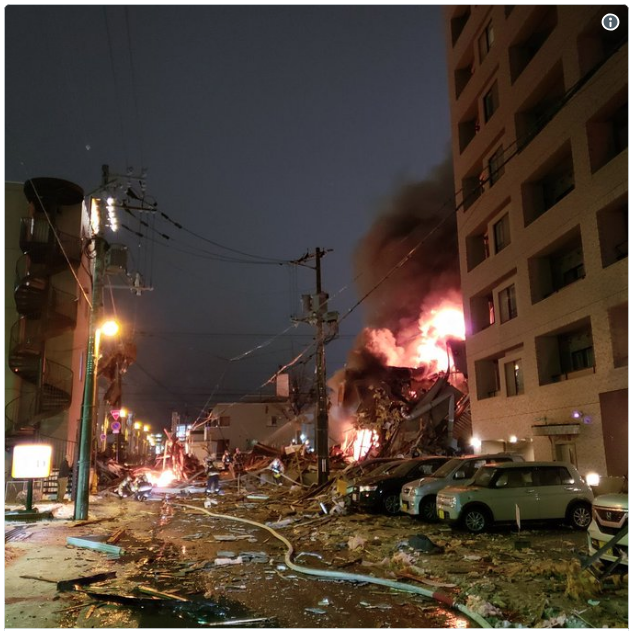 Are the globalists using massive gas explosions to coerce compliance with their New World Order agenda?
Stunning Images Emerge After Massive Restaurant Explosion In Japan; Dozens Injured
ZeroHedge.com
Over 40 people were injured following a major explosion at a two-story izakaya bar in the Japanese town of Sapporo, Hokkaido on Sunday evening.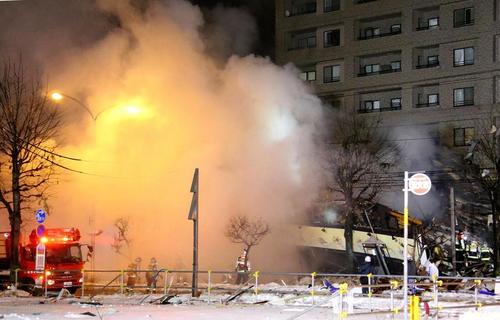 平岸の居酒屋がガス爆発して火災も起きました。
周辺は封鎖されてます。
平岸駅すぐ近くです。 pic.twitter.com/7zDvRXU1LQ

— Yuta Morochi (@yutamorichi) December 16, 2018
Police are investigating the cause of the blast, currently believed to be a gas explosion at approximately 8:30 p.m. local time at the izakaya Umi Sakura – a bar close to the Sapporo subway line's Hiragishi station.
The explosion caused the 66-seater eatery to collapse. It also shattered the windows of nearby apartments and food and beverage outlets. The Hiragishi district is less than 15 minutes by train from the main Sapporo station that serves the capital city of Hokkaido, Japan's northernmost prefecture. –Straits Times
Evacuation orders have been issued to nearby diners and residents who were warned of further explosions by police and first responders.
WATCH: Firefighters battle flames and thick smoke after a huge explosion levelled a restaurant in Sapporo: https://t.co/lYKuaoKRdP

(Video: Twitter/Syurikenbouya) pic.twitter.com/5Qbc5uYGXn

— Channel NewsAsia (@ChannelNewsAsia) December 16, 2018
Continue reading at: https://www.zerohedge.com/news/2018-12-16/stunning-images-emerge-after-massive-restaurant-explosion-japan-dozens-injured