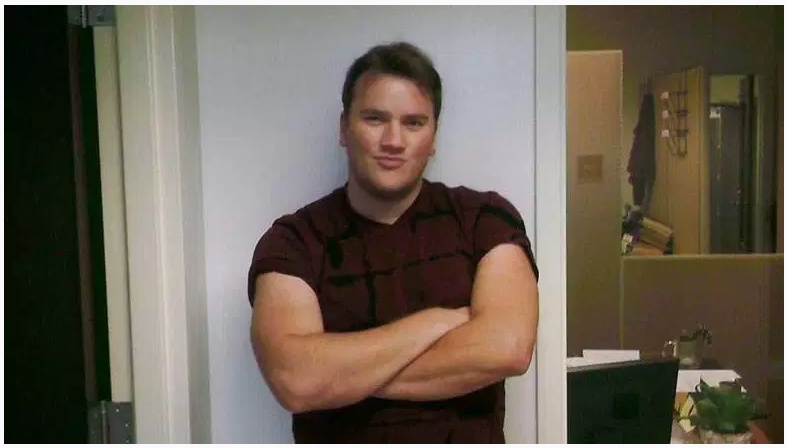 Scott Beierle: 5 Fast Facts You Need to Know

Scott Beierle shot-and-killed two people and wounded multiple others before killing himself in a horrific attack on a Florida yoga studio. The shooting occurred at Tallahassee Hot Yoga studio in the Betton Hills complex on Bradford Road in Florida's capital city at around 5:00 p.m. on November 2. The two deceased people have been named as Maura Binkley, 21, and Nancy Van Vessem, 61, according to a statement from the Tallahassee City Government. In total, three people, including Beierle, were killed, six others were wounded and another man was injured after being pistol whipped. Officials said that one victim is in critical condition at Tallahassee Memorial Hospital, three people are in serious condition and two are in good condition.

Tallahassee Police Chief Michael DeLeo told the media that officers were called to the studio at 5:37 p.m. Inside of the studio, officers found multiple people injured with gunshot wounds. One of those victims was pronounced dead at a nearby hospital. Beierle, 40, was found dead in the studio. He died from a self-inflicted gunshot wound. There is no further threat to the community. Authorities believe that the shooting is as a result of a domestic incident.

Here's what you need to know:
---
1. Beierle Was a U.S. Army Veteran & High School English Teacher
According to Beierle's LinkedIn page, he worked as a high school English teacher between 2005 and 2007. Between 2008 and 2010, Beierle says he served as a deputy director in supply and logistics for the U.S. Army. Beierle says that his role in the army included procuring new technology in night vision goggles and fire support equipment.

Beierle writes that since 2013, he has been a "Job Seeker." In 1997, Beierle says he graduated from the State University of New York at Binghamton with a Bachelor of Arts in Political Science and Government. From there, Beierle graduated from Florida State University with a Master's in Public Administration and Planning as part of the class of 2013. Beierle was a member of two groups on his Facebook page, FSU College Republicans and We Are Conservatives. At the time of the shooting, Beierle was living in Deltona, Florida. Online records show that Beierle had a 2014 arrest for battery.
---
2. There Were 11 People Signed Up for the Studio's 5:30 p.m. Class
Heavy police presence by the #Tallahassee hot yoga studio off of Thomasville road. Hearing from police that they have a suspect. @WCTV pic.twitter.com/SOF9UK3s3t

— Michael Hudak (@WCTVHudak) November 2, 2018
The Tallahassee Democrat reports that 11 people were signed up for the yoga studio's 5:30 p.m. class. The instructor of the class was unharmed in the shooting. A woman who was eating at a nearby restaurant told the Democrat, "We heard pop, pop, pop. It sounded intense. The gun shot six or seven times. I saw five different ambulances picking people up. It's scary it's so close to home." The Democrat's report adds that the two instructors from the studio could be seen across the street from where emergency responders were working while "tears poured down their faces. They were not ready to talk."

Florida State Representative Kristin Jacobs was a witness to the student, reports the Tallahassee Democrat. Jacobs represents Broward County, an area that includes Parkland. On February 14, 2018, 17 people were killed at Marjory Stoneman Douglas High in Jacobs' district. Jacobs told the Democrat, "One of the first things I heard is there was a shooting. That was in my head when a girl ran into the bar. She could hardly talk. She was hyperventilating. I heard her say shooter. Two other women came in, and I kept hearing the word 'Shooter'. The girl at the bar says everyone come this way, but everything inside me just says find the exit and bolt." Jacobs went on to talk about how she had just undergone an active shooter training scenario. Jacobs said that she was thinking about ways to stop the shooter if she encountered him, thankfully that did not happen.

A witness told the Tallahassee Democrat that she ran downstairs from the studio into Bar at Betton, a pub directly underneath the yoga studio. That witness described Beierle as a man who was "acting strange and began during the class." Another witness who ran downstairs said he was pistol-whipped when he tried to stop the gunman.
---
3. Nancy Van Vessem Was an Internal Medicine Specialist at Tallahassee Memorial Hospital
Dr. Nancy Van Vessem was an internal medicine specialist at Tallahassee Memorial Hospital. Her bio on the hospital's website says that Dr. Van Vessem was a graduate of Pacific Lutheran University, the Saint Louis University School of Medicine and the Utah Medical Center. In addition, Dr. Van Vessem also taught internal medicine at Florida State University.

Maura Binkey was a student at Florida State University, according to her Facebook page. Binkey was a native of Atlanta and a graduate of Dunwoody High School.
---
4. Hot Yoga Tallahassee Is Owned by Brittani Whittington
Hot Yoga Tallahassee is owned and operated by Brittani Whittington. According to a Facebook post, Whittington opened the studio in October 2010. Whittington writes on her page that she is originally from Apopka, Florida, and now lives in Tallahassee. Whittington is a graduate of Florida State University. The studio's website emphasizes an "abundance of positive energy & support" that can be found at Hot Yoga Tallahassee.

One attendee of Whittington's classes wrote on Facebook in the wake of the shooting, "I love you Brittani Whittington and Hot Yoga Tallahassee ❤️ forever my home." While another wrote, "I was not at Hot Yoga Tallahasssee tonight, but thanks to those who asked. My schedule doesn't allow me to go as often as I would like, but my class of choice was Friday night hot yoga. Please pray for those who were shot, and for this community and this world. And for studio owner Brittani Whittington. She is all goodness, and I just don't understand such evil."
---
5. Tallahassee Mayor Andrew Gillum Said in Response to the Shooting: 'No Act of Gun Violence Is Acceptable'