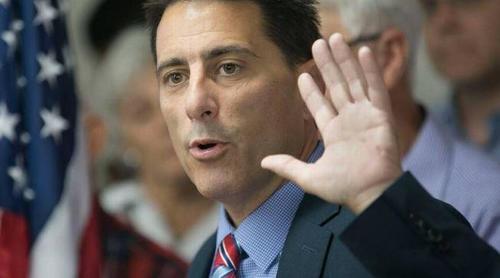 North Carolina GOP Director Says Gang Rape Accuser Julie Swetnick Should Be Prosecuted and Imprisoned
NC GOP Chief: Kavanaugh 'Gang-Rape' Accuser Is A "Criminal" Who Should "Go To Jail, Period"
ZeroHedge.com
Following reports this weekend that Senate Judiciary Chairman Chuck Grassley had referred a man who had accused Judge Brett Kavanaugh of raping one of his friends to the DOJ for a possible criminal prosecution, the leader of North Carolina's Republican Party tweeted that another Kavanaugh accuser, Julie Swetnick – who gave a taped interview to Show Time's "The Circus" which is expected to air Sunday night – "should go to prison."
In a series of tweets, Dallas Woodhouse, the executive director of the NC GOP, said Swetnick – whose claim that Brett Kavanaugh participated in "gang rape" parties with members of his high school social circle has been widely dismissed as "not credible" and even "ridiculous" – is "a criminal" who may have "participated in a conspiracy to facilitate child rape" as an adult, and that "she should go to prison, period." He also claimed that she is guilty of lying to Congress with the explicit knowledge of her lawyer Michael Avenatti, who is seeking to make a name for himself before declaring a bid for the 2020 Democratic Party nomination.
Woodhouse's claim about Swetnick participating in a "child rape" facility refers to the fact that Swetnick was a college student when she allegedly attended these "gang rape" parties.
This woman is a criminal. One way or another. She either was a part of some massive criminal conspiracy to facilitate child rape, as an adult. Or more likely, she lied to Congress and her attorney knew it. She should go to prison, period. https://t.co/VDKbcB5Pz0

— Dallas Woodhouse (@DallasWoodhouse) September 30, 2018
When questioned on twitter about his stance regarding the prosecution of sex crimes, Woodhouse replied that rape "is a crime and should be treated as such."
My stance is rape and sexual Assult is a crime and should be treated as such, my trained law Enforcement https://t.co/3jKCFAGFv8

— Dallas Woodhouse (@DallasWoodhouse) September 30, 2018
In his final tweet on the subject, he urged Kavanaugh to sue Swetnick and Avenatti in civil court.
And Judge Kavanaugh should sue both the woman and her attorney, in civil court https://t.co/zpE9pnHmDX

— Dallas Woodhouse (@DallasWoodhouse) September 30, 2018
Grassley and Woodhouse aren't alone in questioning Swetnick's story. After a thorough investigation, the Wall Street Journal found that her account could not be substantiated after contacting "dozens" of her longtime peers.
Meanwhile, Politico reported that one of Swetnick's ex-boyfriends had a restraining order against her, and that she has been involved in numerous other legal disputes, including being sued by a former employer.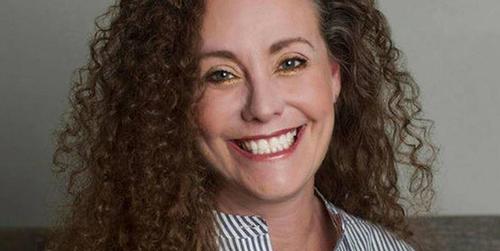 Still, Avenatti has complained about the FBI's decision to exclude his client from their background probe into claims of sexual misconduct against Kavanaugh.
Woodhouse doubled down on his claims in an interview with the Charlotte Observer, saying "We stand with sex assault victims 100 percent." And on Twitter Sunday afternoon, he wrote that he commended Mecklenburg County's GOP Vice Chair Sarah Reidy-Jones, who last week said she is a survivor of sexual assault, according to WBTV.
"However, this woman and her attorney are doing no favors to assault victims," he said in an interview Sunday with The N&O. "To believe that a college adult would continue to go to child rape parties with minors and not do something about it would be a crime, and for hundreds of people to never talk about it would require an ongoing criminal conspiracy to keep it quiet."

"These things not only did not happen, they are impossible. So she needs to be prosecuted as a co-conspirator to child rape or for lying to Congress. Her attorney should also be held to account. Outrageous, impossible allegations greatly harm real victims who we stand with."
As the backlash against his client grows, perhaps Avenatti should reconsider his view that he's under "no obligation" to produce evidence that would substantiate his client's claims.
___
NC GOP Chief: Kavanaugh 'Gang-Rape' Accuser Is A "Criminal" Who Should "Go To Jail, Period" | Zero Hedge