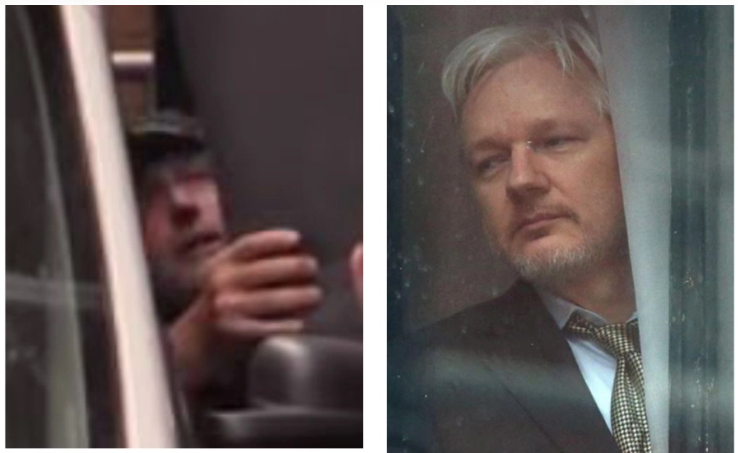 Has Julian Left the Ecuadorian Embassy?
Patriots for Truth
Certainly odd way to move large furniture by placing your moving van as close as you can to the door.  Also notice the man in the white shirt that seems to be blocking the view from cameras and prying eyes.
You can also compare the hands of the man moving furniture to Julian's hands in the picture below.
___
http://patriots4truth.org/2018/07/23/has-julian-left-the-ecuadorian-embassy/