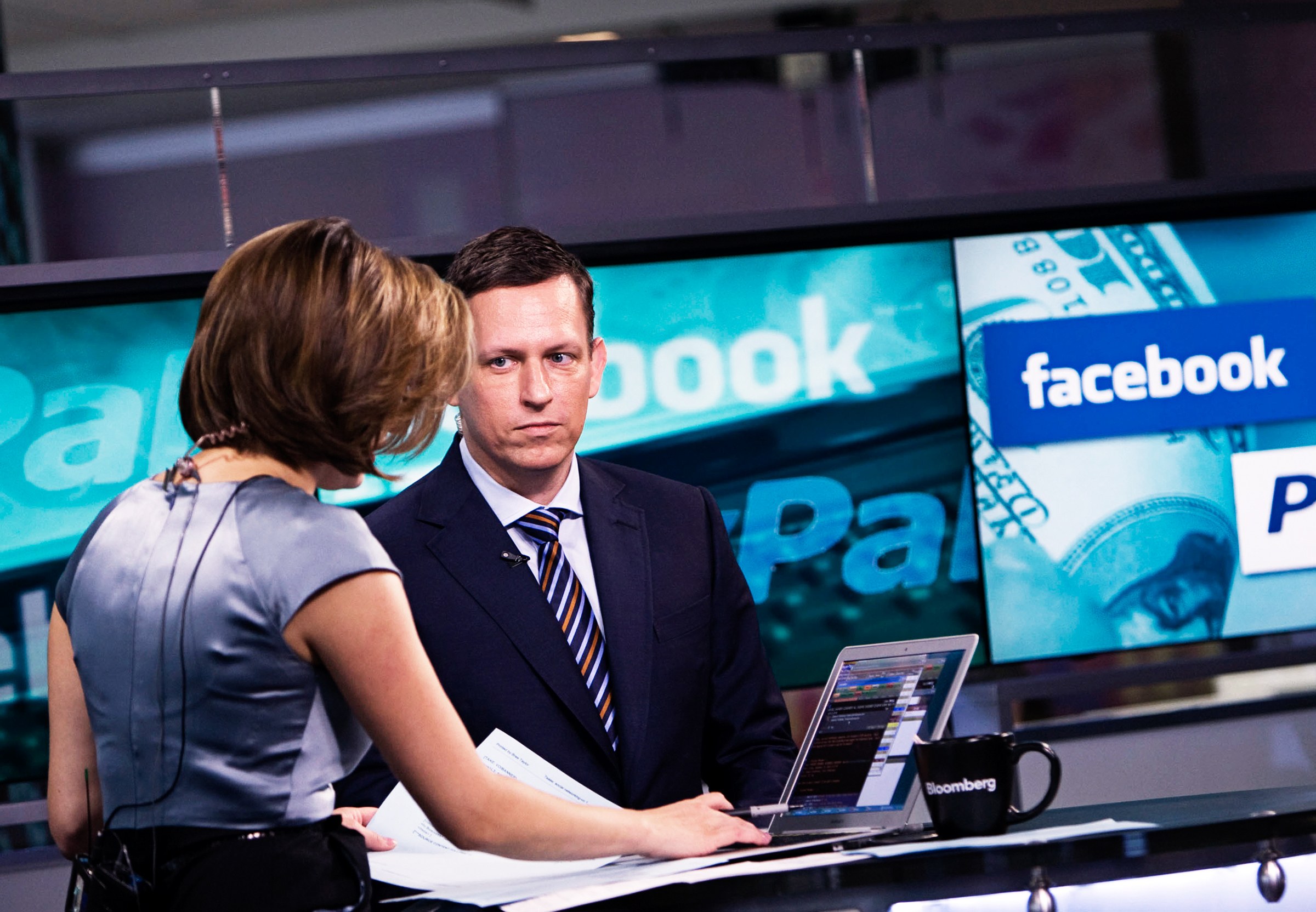 Why did Facebook investor Peter Thiel really sell three-quarters of his remaining stake?
IS THIEL'S SELLOUT OF FACEBOOK SOUNDING THE MARKET ALARM?
by ANONYMOUS PATRIOTS
Aim4Truth.org
In light of today's earlier report about Peter Thiel selling his Facebook stake, we wanted to remind you of some interesting things that were happening in May 2012 that are relevant today. See who the players are and watch each of them make their plays in the upcoming weeks. Get ready. Get set. Are the markets ready to go? 
.
May 22, 2012
Facebook insiders cashed out $13.26 billion of their stock on Day 3 of the initial public offering. This level of insider stock sale so early in an initial public offering is unprecedented.
The insiders included James W. Breyer (Facebook chairman), Ping Li and James Swartz (Accel Partners LLP), Yuri Milner (DST, Mail.ru, Digital Sky Technologies, and third largest shareholder), Mark Zuckerberg, Goldman Sachs, Peter A. Thiel , Meritech Management and Microsoft.
Russian Yuri Milner was a $3.79 billion winner. Milner has been a disciple of Larry Summers since his college days at the World Bank. Milner authored an essay proposing a voucher system favored by Summers to privatize the Russian economy. This reckless proposal was forced upon Russia and gave rise to the mob rule today known as Russian oligarchs. Larry Summers very evidently took advantage of an "insane and unnecessary haste" to destabilize the Russian economy, line his pockets, and pump the pre-IPO Facebook valuation to $100 billion..[128] [267]
Ann H. Lamont, Meritech Management, who netted a paltry $263 million, is married to failed Senate candidate, Edward M. Lamont, grandson of J.P. Morgan. The Lamont financial portfolio reads like a Who's Who of the Facebook IPO. Fidelity, JP Morgan Chase, Morgan Stanley, T. Rowe Price, Microsoft, IBM, even Boston Scientific). They had up to $71 million invested in 81 Goldman Sachs and JPMorgan mutual funds alone.[315]
Most of these shareholders were also clients of Facebook securities law firm, Fenwick & West LLP. [136] This insider trading ignored the normal "lock-up" period that restricts such insider trading. This egregious conduct sparked an epic rant by CNBC's Jim Cramer about Peter A. Thiel netting $633 million, who said on air: "There isn't anything about Facebook is done in the right fashion . . . where are the brokers coming out and saying this isn't right?" Cramer was later muzzled by the network.[314] See this Cramer YouTube rant below.
Inside Traders ($13.25 billion @ $37.58) on Day 3 of the Facebook initial public offering
(no customary insider lock-up period)
.
.
.
.
.
.
.
Also of interest is Palantir. Pay attention to these players and their moves.
HOW PALANTIR TECHNOLOGIES' PETER THIEL, ALEXANDER KARP, GILMAN LOUIE (C.I.A. IN-Q-TEL), JAMES W. BREYER (FACEBOOK, NATIONAL VENTURE CAPITAL ASSOCIATION) HELPED THE NSA SPY ON THE WHOLE WORLD
Feb.22, 2017. The Intercept, founded by Glenn Greenwald—The Guardian investigator who broke Edward Snowden's story—just published a major investigative article on how
Peter Thiel and Alexander Karp, two of the founders of Palantir Technologies, helped the NSA spy on the whole world. The leading investor in Palantir was the C.I.A.'s In-Q-Tel venture capital firm that illegally invests in private companies a a public institution. In-Q-Tel's CEO was Gilman Louie, a director of the National Venture Capital Association (NCVA) when Facebook's James W. Breyer was Chairman, along with Kleiner Perkins LLP's partner Theodore Schlein.[613]
.
.
[747] Bilderberg Participants, Agenda. (Jun. 01, 2017). 2017 Bilderberg Meeting [Press release]. Bilderberg Meetings. (This list includes at least 39 major beneficiaries of the Facebook intitial public offering on May 18, 2012: Duetsche Bank, Goldman Sachs, Gibson Dunn, John O. Brennan (CIA), Carnegie Endowment, CIA, TIAA-CREF, Stanford University, Reid Hoffman (Facebook, LinkedIn, Greylock, PayPal), Peter Thiel (Facebook, PayPal, Clarion Capital), Palantir Technologies (NSA, CIA, DEA), IMF, Carnegie Endowment, RBC, Wall Street Journal, Carlyle Group, Eric Schmidt (Google), Harvard University, AT&T, Brookings, Financial Times, National Economic Council, Allianz, Wellesley, Lazard Freres, Netherlands Bank, The Economist, KKR, Financial Times, Sampo Group).
.
What did the Michael McKibben revelations have to do with this?
___
http://aim4truth.org/2017/11/22/is-thiels-sellout-of-facebook-sounding-the-market-alarm/