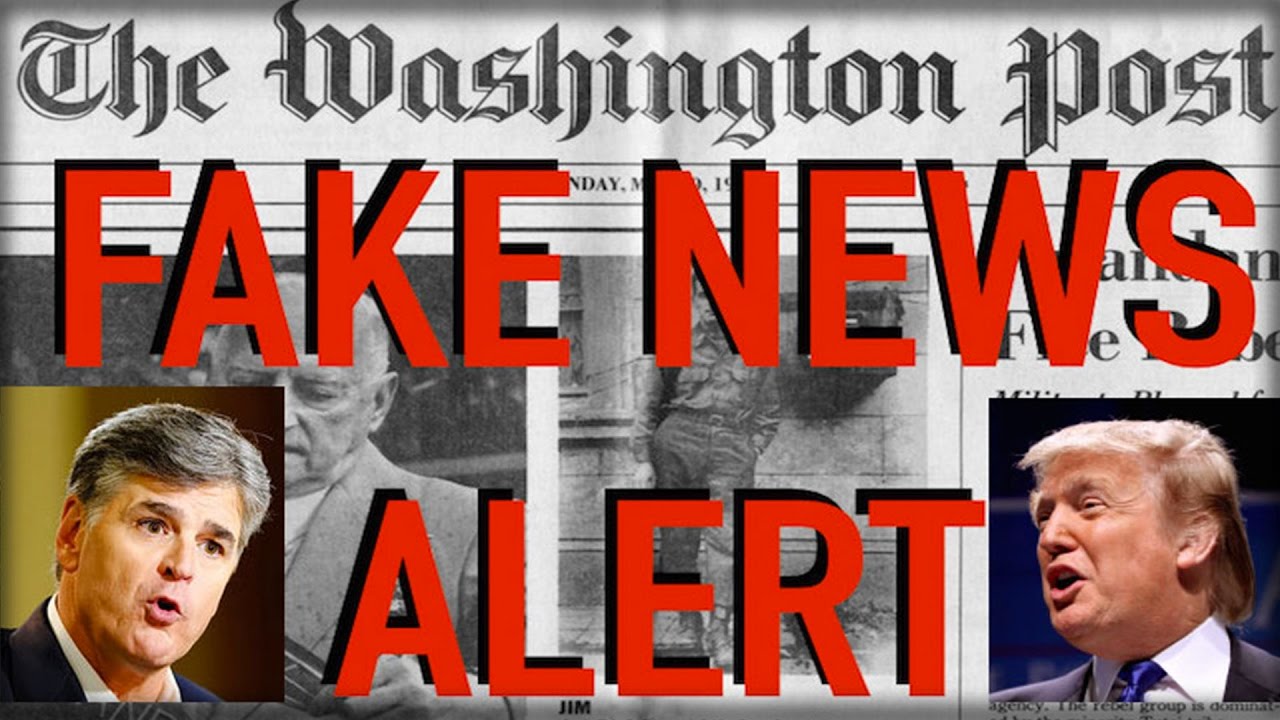 C.I.A. Pawn Jeff Bezos Uses WashPo to Smear Political Opponents of Deep State
The Washington Post Concocts More Fake News About Roy Moore As It Covers Up The Biggest Child Sexual Abuse Scandal Ever —PIZZAGATE!
SOTN Editor's Note:
See another totally ridiculous report below published by The Washington Post about U.S. Senate Republican candidate Roy Moore.  Before that one the WashPo ran another naked hit piece on the good former judge that did not even meet the most basic journalistic standards of this news platform to be considered post-worthy.
SOTN hesitated to post the concerned WAPO report because of the misleading falsehoods that it insinuates.  However, the depth and breadth of the WashPo's hypocrisy, as well as their shocking double standard in this regard, must be exposed.  Together with The New York Times, they have become the bane of the American Republic.  Especially when they engage in this type of fraudulent journalistic misconduct: Did The Washington Post conspire with 4 women to fabricate fake stories about Roy Moore?
At some point in their corporate lifetime, The Washington Post was completely taken over by The Company (as the C.I.A. is known in intelligence circles).  Once the ownership of WAPO was nominally transferred over to Amazon.com Chairman & CEO Jeff Bezos, the bogus "newspaper of record" became a blatant MSM organ of propaganda.  In this particular regard, WAPO is utilized by the U.S. Intelligence Community to assassinate the reputation of any individual who poses a threat to the Deep State agenda (e.g. President Donald Trump).
'Bezos-Amazon-Washington Post' Is 'Purely Part of the Apparatus of the Democratic Party'
---
KEY POINT: Virtually every major WashPo reporter is either a card-carrying CIA agent, or they are on permanent contract with The Company.   The very
same can be said about "fake news" world champion—The New York Times.
---
Based on their serial criminal corporate conduct over many decades, both the NYT and WAPO can be legally shut down in a New York minute.  Perhaps the POTUS is just waiting for the perfect timing to do just that.
State of the Nation
November 11, 2017
N.B. The whole world watched the WAPO publish hit piece after hit piece in order to delegitimize the very real D.C. Pizzagate scandal.  They have done worse where it concerns the much more serious and pervasive Pedogate crime spree. See: PEDOGATE: Pandora's Box Has Been Opened for Deep State and the C.I.A.
---
Senate candidate Roy Moore does not rule out that he may have dated teen girls when he was in his 30s
Alabama Senate candidate Roy Moore denied allegations of sexual misconduct on Nov. 10 and called them "politically motivated." Senate Majority Leader Mitch McConnell (R-Ky.) said Moore should withdraw from the race if allegations are true. (Video: Jordan Frasier, Bastien Inzaurralde/Photo: Melina Mara/The Washington Post)
By Michael Scherer and David Weigel November 10 at 8:55 PM
the Washington Post
Alabama Senate candidate Roy Moore declined Friday to rule out that he may have dated girls in their late teens when he was in his 30s, though he said he did not remember any such encounters and described such behavior as inappropriate.
"If I did, I'm not going to dispute these things, but I don't remember anything like that," Moore said on Sean Hannity's radio program, when asked whether he had dated 17- or 18-year-old girls at the time.
In the same interview, Moore denied outright the claim of Leigh Corfman that he had initiated sexual encounters with her when she was 14. "I don't know Ms. Corfman from anybody," he said. "The allegations of sexual misconduct with her are completely false."
Moore's comments came as GOP leaders scrambled Friday to limit the political damage from the allegations. Two Republican senators — Steve Daines (Mont.) and Mike Lee (Utah) — withdrew their endorsements of Moore after his interview with Hannity.
"Having read the detailed description of the incidents, as well as the response from Judge Moore and his campaign, I can no longer endorse his candidacy for the US Senate," Lee wrote in a tweet.
In a tweet, Daines was more succinct: "I am pulling my endorsement and support for Roy Moore for U.S. Senate." Daines also retweeted Lee's statement.
Earlier in the day, the National Republican Senatorial Committee pulled out of a joint committee it had set up with Moore, depriving him of a fundraising vehicle for the final weeks of the campaign. At the same time, current and former national party leaders admitted that they have little power to force Moore from the race. The special election is Dec. 12.
The comments came a day after The Washington Post published a story in which a woman said Moore had initiated a sexual encounter with her in 1979, when she was 14 and he was 32. Three other women said he had asked or taken them on dates when they were teenagers. None of those three women say Moore forced them into any sort of relationship or sexual contact.
President Trump, who has been traveling in Asia, said Saturday that he has been too busy to focus on the allegations against Moore.
"I have not seen very much about him, about it," he said in Vietnam. "And you know I put out a statement yesterday that he'll do the right thing."
The president referenced a statement delivered Friday by press secretary Sarah Huckabee Sanders: "The president also believes that if these allegations are true, Judge Moore will do the right thing and step aside."
In the interview with Hannity, Moore recalled knowing two of the older women, Gloria Thacker Deason and Debbie Wesson Gibson, as well as their parents. "I knew her as a friend," he said of Gibson, who has said Moore asked her on a date when she was 17, after speaking at her high school. "If we did go out on dates, then we did, but I do not remember that," Moore said.
When asked about Deason's claim that he provided her wine on dates when she was 18, Moore said: "In this county, it's a dry county. We never would have had liquor."
Alcohol sales began in Etowah County in 1972, years before the alleged encounter, and The Post confirmed that wine was for sale at the time at the pizzeria where Deason remembered Moore taking her when she was under the legal drinking age of 19.
The legal age of consent for sexual activity in Alabama is 16, as it was at the time of the alleged encounters.
"After my return from the military, I dated a lot of young ladies," Moore told Hannity.
When Hannity asked Moore again if he could unequivocally say he never dated anybody in their late teens when he was 32, Moore said, "That's out of my customary behavior."
Hannity said he would not want his 17- or 18-year-old daughter dating a 32-year-old. "I wouldn't either," said Moore.
"And you think that's inappropriate, too, that's what you're saying?" Hannity asked. Yes, the candidate replied.
Allies of Moore in Alabama attacked the women. "What these women are doing is such a shame," state Rep. Ed Henry (R) said in an interview Friday with Huntsville station WVNN-AM. "As a father of two daughters, they discredit when women actually are abused and taken advantage of. They're not using their supposed experience to find justice. They're just using it as a weapon, a political weapon."
At the same time, more national party leaders came forward to call on Moore to leave the race. "Innocent until proven guilty is for criminal convictions, not elections," said Mitt Romney, the party's 2012 presidential nominee. "I believe Leigh Corfman. Her account is too serious to ignore. Moore is unfit for office and should step aside."
Romney joined his former rival, Sen. John McCain (R-Ariz.), in calling for Moore to step down immediately. Other Republican Senate leaders, including Majority Leader Mitch McConnell (Ky.), have called on Moore to quit on the condition that the reports prove to be true — but they have not yet described a process for assessing the truth of the claims.
[Woman says Roy Moore initiated sexual encounter when she was 14, he was 32]
Strategists saw little hope for pushing Moore out of the race. They backed away from discussions for a Republican write-in campaign, which they said would be doomed if Moore stayed in the contest. That, in turn, raised the possibility that Moore's scandal will remain a problem for the party into the 2018 midterm elections, as candidates are asked to take a position on the abuse of minors and intergenerational dating.
"Other Republicans are going to be dragged into it," said Steven Law, chief executive of the Senate Leadership Fund, a political committee affiliated with McConnell that opposed Moore's nomination.
Indeed, on Friday, Rep. Barbara Comstock (R-Va.) issued a blistering rebuke of Moore and his supporters — some of whom, she said, had offered explanations that are "beyond disturbing." Comstock represents a swing district in the Washington suburbs and is seen as highly vulnerable in next year's midterms, particularly after the defeat of six GOP state lawmakers whose districts overlap with hers in this week's Virginia elections.
Back in Alabama, Democrats familiar with the campaign of their nominee, Doug Jones, said no new ad buys or investments were planned to take advantage of the story.
[Democrats make significant gains in Virginia legislature; control of House in play]
None of the women who said Moore pursued them sought out The Post. While reporting a story in Alabama about supporters of Moore's Senate campaign, a Post reporter heard that Moore allegedly had sought relationships with teenage girls.
Over the ensuing three weeks, two Post reporters contacted and interviewed the four women. All were initially reluctant to speak publicly but chose to do so after multiple interviews, saying they thought it was important for people to know about their interactions with Moore. The women say they don't know one another.
In interviews since the publication of the story, state officials have either said they would investigate the claims or raised questions about the timing of the revelations, suggesting that the women were politically motivated.
After a Friday event with military veterans, Gov. Kay Ivey (R) told reporters that "the people of Alabama deserve to know the truth," but she didn't hint at any particular actions she could take.
One reporter followed up, asking if the word of the women could be trusted. "Why wouldn't it be?" she asked.
One possibility, floated Friday night by some Republicans, was that Ivey could delay the election if Attorney General Jeff Sessions made it known that he would leave the Trump administration to run for his old seat.
Alabama State Auditor Jim Zeigler, a Republican, told the Washington Examiner that biblical stories offered a justification for the acts Moore is accused of committing. "Take Joseph and Mary," Zeigler said. "Mary was a teenager, and Joseph was an adult carpenter. They became parents of Jesus."
Even before the accusations became public, Senate Republicans were asked repeatedly about Moore's more extreme positions on the proper role of the Christian faith in American political life.
Now, party leaders expect new questions about the Moore accusations. "I'm prepping my candidate for what he is going to say if he is asked," said one GOP campaign manager for a top 2018 race, who spoke on the condition of anonymity to not draw attention to the race. "At the very least, it is something that everyone is going to have to answer: Do you think Roy Moore at the age of 32 with a 14-year-old is like Mary and Joseph?"
During the 2012 elections, GOP Senate candidates in Missouri and Indiana made inaccurate or controversial comments about rape that allowed Democrats to make inroads with female voters across the country. Party leaders later said those comments helped prevent Republicans from winning the Senate majority that year.
Law blamed former White House aide Stephen K. Bannon and his website Breitbart News for creating problems that could endanger Republicans in 2018. "This is what Stephen K. Bannon's French Revolution looks like — chaos and embarrassment for the Republican Party," Law said.
In the interview with Hannity, Moore described the allegations as a false attack by his political opponents.
"This is a completely manufactured story meant to defrock this campaign," Moore said. "They don't want to acknowledge that there is a God. And we have refused to debate them because of their very liberal stance on transgenderism."
Alice Crites contributed to this report.
___
http://www.washingtonpost.com/powerpost/national-republican-senatorial-committee-ends-joint-fundraising-agreement-with-roy-moore-campaign/2017/11/10/f393278c-c62e-11e7-84bc-5e285c7f4512_story.html?utm_term=.237b24d55d43