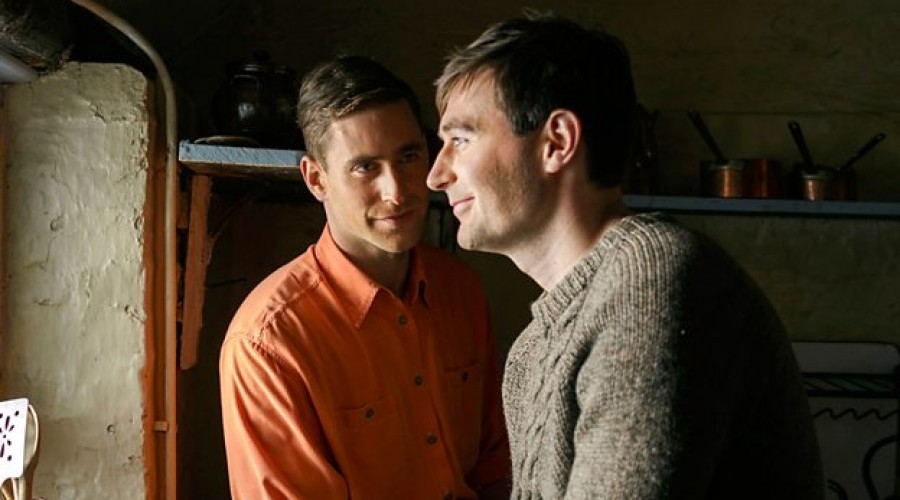 BBC announces major new series of LGBTQ programming, Gay Britannia
By
rts.org.uk
The BBC has announced a series of programming to mark the 50th anniversary of The Sexual Offences Act 1967.
Gay Britannia will feature bold stories that celebrate the LGBTQ community and highlight what it means to be gay in Britain today, whilst challenging existing preconceptions and prejudices.
The season of programming will mark 50 years since The Sexual Offences Act 1967, which partially decriminalised homosexual acts that took place in private between two men over the age of 21.
The programmes on BBC Two and BBC Four, as well as content across BBC radio and online platforms, will explore the history of gay Britain and include contributions from the likes of Susan Calman, Andrew Scott, Val McDermid, Olly Alexander, Sandi Toksvig and Simon Callow.
BBC Two will show two dramas, Against The Law, a compelling drama starring Daniel Mays as journalist Peter Wildeblood, who was found guilty of homosexuality in the 1950s in the explosive Montagu Trial; and Man In An Orange Shirt from British novelist Patrick Gale starring Vanessa Redgrave.
The channel will also broadcast a series of documentaries exploring what it is like to be gay in Britain, including Is It Safe To Be Gay in The UK? which looks at the rise of attacks on lesbian, gay and transgender people, using personal testimony and footage, and What Gay Did For Art which celebrates the contributions lesbian and gay people have made to popular culture, the visual arts, literature, theatre and film.
Prejudice and Pride: The People's History Of LGBTQ Britain on BBC Four, presented by Susan Calman and Stephen K Amos, reveals the precious mementos and memorabilia that have impacted the lives of LGBTQ people over the last 50 years.
BBC Four will also broadcast Gluck, which explores the modern British representation of female homosexuality in culture, literature, fashion and art, through the untold story of the artist Gluck (Hannah Gluckstein, 1895-1978) who defied her contemporaries' definitions of gender and sexuality, as well as documentary Queers, which includes Mark Gatiss' and other writers' responses to the 50th anniversary of The Sexual Offences Act in Queers.
The online content will include Olly Alexander: Growing Up Gay on BBC Three, which will see Olly Alexander, lead singer of Years and Years and an active member of the LGBTQ community, open up about his long-term battles with depression as he investigates why mental health issues are more prominent in the gay community.
"This is a rich and compelling set of programmes that challenge us all," said Patrick Holland, Channel Controller BBC Two.
"From the heart-breaking testimony of the men who lived through the years before partial decriminalisation in Against The Law and Patrick Gale's intensely personal Man In An Orange Shirt, to a documentary revealing the experience of people facing discrimination in the UK today, this season is a powerful examination of how far we have come – whilst also exploring how much further we have to travel."
___
http://rts.org.uk/article/bbc-announces-major-new-series-lgbtq-programming-gay-britannia