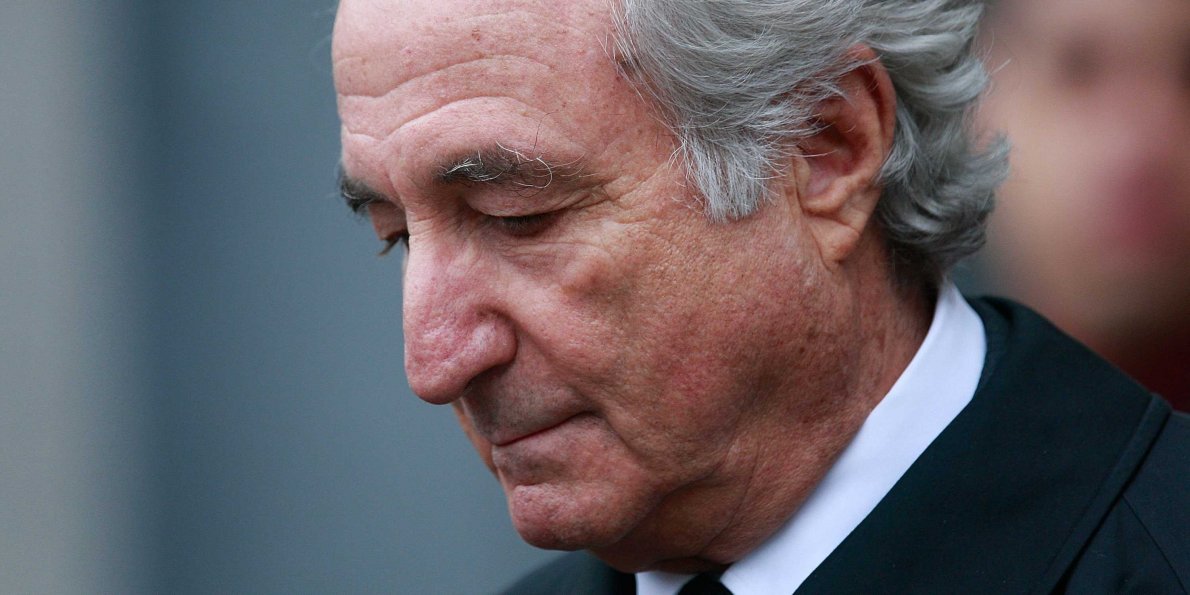 Partner At Paulson & Company Jumps To His Death In Midtown Manhattan
ZeroHedge.com
A 56-year-old partner at Paulson & Co., who was best known for losing billions of his clients' money to Bernie Madoff's Ponzi scheme when he ran the Fairfield Greenwich fund of funds, leaped to his death from the luxury Sofitel hotel in midtown Manhattan. Charles W. Murphy was wearing a dark business suit when he plunged to his death from the 24th floor of the 45 W. 44th St. building at around 4:42pm on Monday.
Murphy was working at the Fairfield Greenwich Group when Madoff was arrested in December 2008; as a result of the fraud Fairfield Greenwich lost $7.5 billion of its customers' cash. In December 2013, Fairfield Greenwich settled a class action suit for $80. 2million, according to a website for Madoff's victims. They were sued for failing to protect investor assets.  Almost 3,000 investors claimed a portion of the settlement.  Murphy was a Partner and Member of the Executive Committee.
The group's Fairfield Sentry Fund was the disgraced financier's biggest feeder fund. Up until the scandal, the fund had been paid more than 11 percent interest each year following a 15-year relationship with Madoff.
At the time of his death, Murpthy was working with Paulson & Company.
Founder John Paulson released a statement on Monday night saying 'We are extremely saddened by this news. Charles was an extremely gifted and brilliant man, a great partner and a true friend.'
The father-of-two financier, who was married to his second wife, plummeted 20 floors before hitting a fourth floor terrace, according to the NYPD, and died at the scene according to the Mail.
The Sofitel hotel where Murphy killed himself made headlines in 2011, when French politician and head of the IMF, Dominique Strauss-Kahn, was accused of raping a maid in one of the hotel's suites. Three months later, all charges were dismissed. In 2012, he settled a lawsuit with the maid.
Charles Murphy, above with his second wife Annabella
Murphy was renting a room at the time, even though he owns a $36 million townhouse just 20 blocks away on the Upper East Side.

Murphy jumped from the 24th floor of the Sofitel hotel in midtown Manhattan

Murphy landed on a terrace four stories above the street; medics had difficulty reaching him

Medical examiner officials load the body of Murphy, 55, into a van

Murphy's limestone townhouse on 67th street is still on the market for $36MM
On the day Madoff was taken into federal custody in 2008, Murphy was working with Fairfield to set up a new fund.  The Koch brothers, Charles and David, moved $2 billion overseas that they managed to make from Madoff before his scheme collapsed.  Most of that involved transfers from funds that were operated by Fairfield Greenwich Group.
Murphy is now the fourth person connected to Madoff to commit suicide in the years following the Ponzi scheme scandal.  French aristocrat Rene Thierry Magon De La Villehuchet was found dead in 2008 just after the news broke. His AIA Group lost $1.5 billion. Ex-U.S. Army major William Foxton, 65, killed himself in 2009. A year later, Madoff's son Mark was found dead after he hanged himself in his New York apartment.
Murphy was previously a research analyst at Morgan Stanley, and was cohead of the European financial institutions group at Credit Suisse.  He graduated from Harvard Law School and MIT Sloan School of Management according to the Mail.
In 2007, before the Madoff collapse, Murphy bought the East 67th Street townhouse of Matthew Bronfman for $33 million.  Murphy reportedly tried to off-load the limestone gem, built in 1899, during the Madoff crisis but found no takers. He listed it again in 2016 for $50million, according to The Real Deal.  The house is now for sale at an asking price of $36 million, listed with Corcoran
It appears that at least part of Murphy's troubles have been financial: a parking attendant at a nearby garage told the New York Post that Murphy's wife, Annabella , crashed their Honda Odyssey last summer but could not afford to fix it. 'She didn't even have enough money to pay for the damage,' the attendant said.
Murphy's first wife, former Heather Kerzner, got married to hotel billionaire Sol Kerzner after the pair split. They were married for 11 years before their marriage ended in divorce.
According to the Daily News, Murphy was being treated for depression before his suicide.
___
http://www.zerohedge.com/news/2017-03-28/partner-paulson-company-jumps-his-death-midtown-manhattan