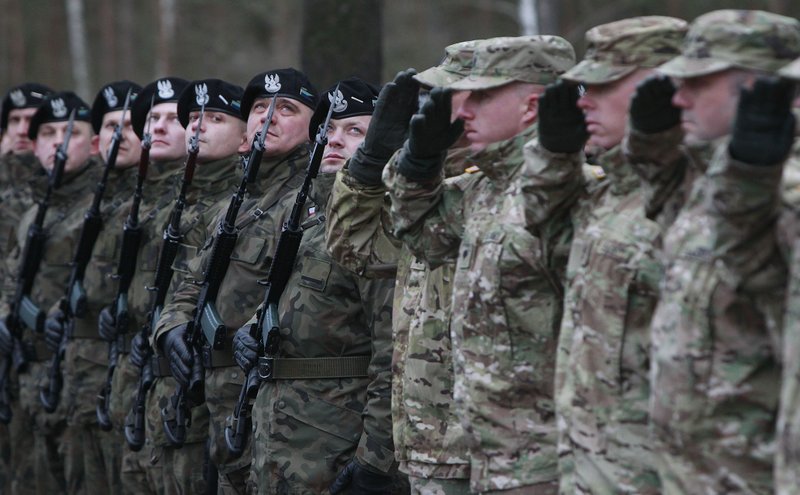 Obama deploys more than 3,000 troops to Poland irking Putin who calls it a 'threat'
Warner Todd Huston
BPR
Only days before his presidency ends, President Barack Obama sent over 3,000 U.S. troops into Poland but many wonder if incoming President Donald J. Trump will continue the presence as he prepares to take over the role of commander-in-chief.
The move comes as many NATO allies in the region and elsewhere have become alarmed at Russian aggression and seems aimed at reassuring allies that the U.S. still has their back against Russia, the BBC reports.
This influx of U.S. troops into the region is the largest U.S. deployment in the area in decades.
Naturally, Russia isn't at all happy with the move and called the deployment a clear provocation by a president who is out to get them. This reaction is expected, of course.
President Vladimir Putin's spokesman Dmitry Peskov told the BBC that the move "threatens our interests and our security."
"It's a third country that is building up its military presence on our borders in Europe," he said. "It isn't even a European country."
But with the move coming so close to the end of Obama's term in office, many wonder if the incoming Trump administration will continue the policy. During the campaign Trump was dismissive of NATO though in recent weeks has seemed to insist that the U.S. commitment NATO won't change under his presidency.
According to The Independent, the arrival of U.S. troops was cheered by Polish citizens there to witness the assembly.
Of course, reactions were wide and varied on social media.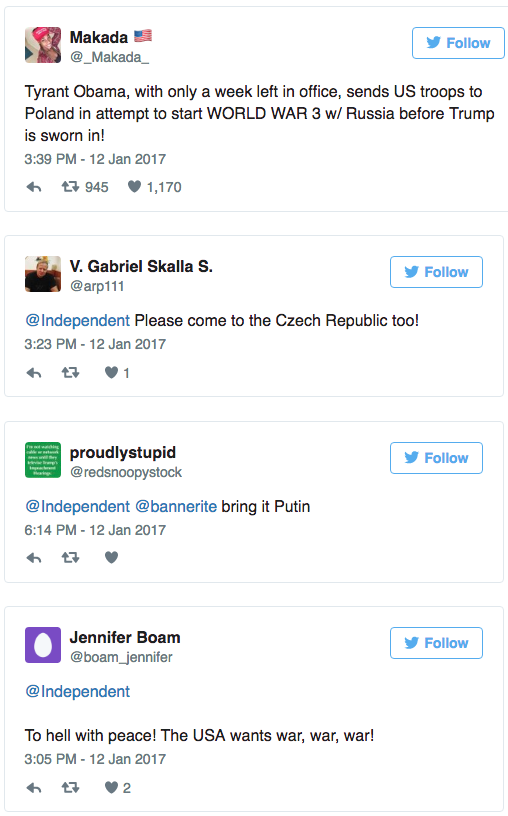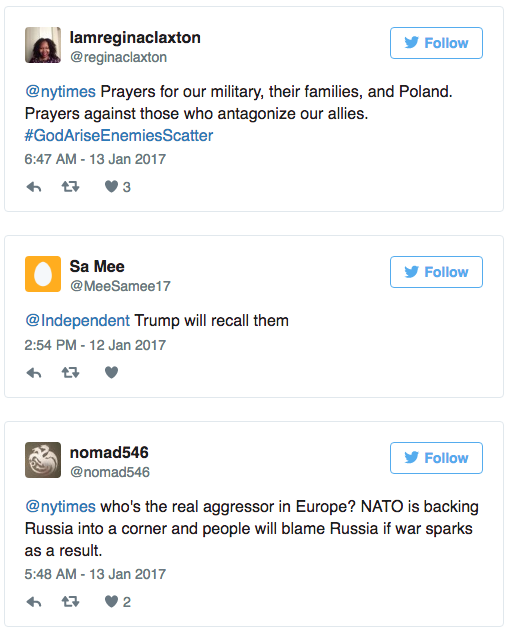 ___
http://www.bizpacreview.com/2017/01/13/obama-deploys-3000-troops-poland-irking-putin-calls-threat-435160