Italy quake: Powerful tremor near Norcia destroys buildings
BBC
A strong earthquake has struck near Norcia in central Italy, destroying numerous buildings.
The quakes come nearly two months after a major earthquake killed almost 300 people and destroyed several towns.
Sunday's quake measured magnitude 6.6, larger than August's quake and aftershocks last week. It is thought to be Italy's most violent in decades.
At least nine people have been hurt but no deaths are reported so far. Many locals left after last week's quakes.
Nine people have been pulled alive from the rubble, Italian media say.
Tremors were felt in the capital Rome, and as far away as Venice in the north. It was at a depth of only 1.5km (0.9 miles).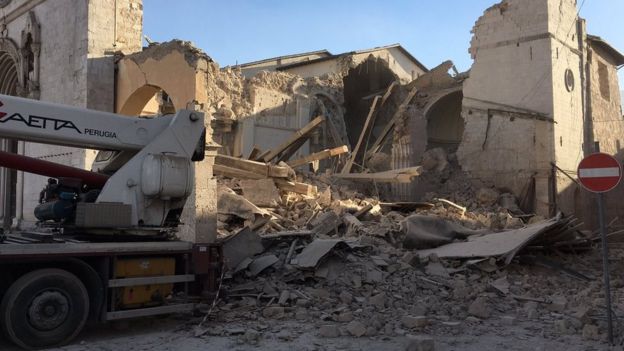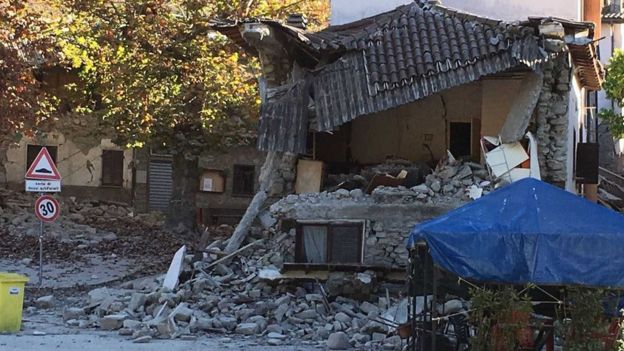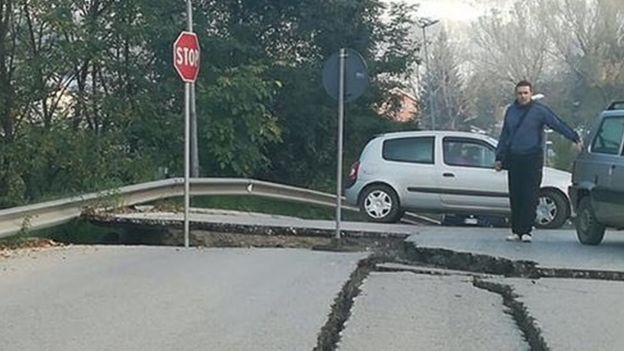 _
The US Geological Survey said the epicentre of the quake was 68km south-east of the regional centre of Perugia and close to the small town of Norcia.
Monks at the monastery of San Benedetto, an international Benedictine community in Norcia, tweeted an image of the Basilica of St Benedict destroyed by the earthquake.
They said that people were trapped in the main square as nearby buildings were liable to collapse.
"The monks are all safe, but our hearts go immediately to those affected, and the priests of the monastery are searching for any who may need the Last Rites," the monks said later in a statement.
Norcia is believed to be the birthplace of St Benedict.
Frightened residents rushed into squares and streets after the quake, at about 07:40 local time (06:40 GMT), AP reported.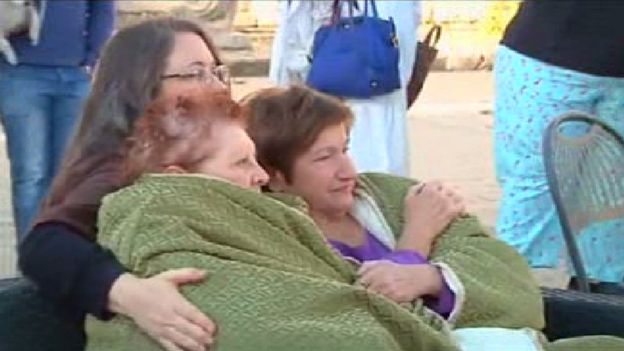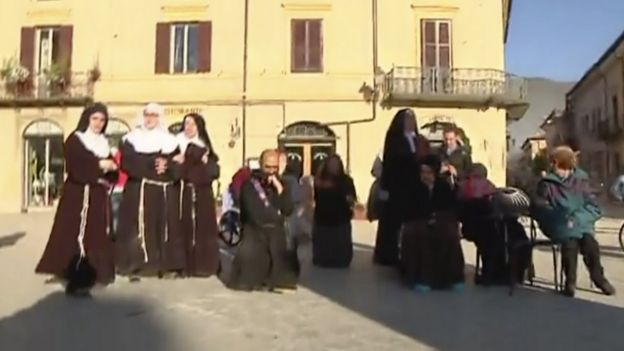 _
The towns of Castelsantangelo and Preci have also suffered considerable damage, but were mainly abandoned after last week's quakes, of magnitude 5.5 and 6.1.
The mayors of the villages of Ussita and Arquata said many buildings had collapsed there too.
The Ussita mayor told Ansa news agency: "Everything collapsed. I can see columns of smoke, it's a disaster. I was sleeping in the car and I saw hell."
Another church collapsed in Tolentino, possibly with people inside celebrating Mass.
Amatrice, the town which suffered most in the August earthquake, has also been affected.
Six people are reported to have been pulled alive from the rubble in Norcia and three in Tolentino.
Italy's civil protection department said there were "checks under way in all the towns affected by this morning's quake".
Helicopters were being used to reach remote areas and help the injured, said its head, Fabrizio Curcio, quoted by AP.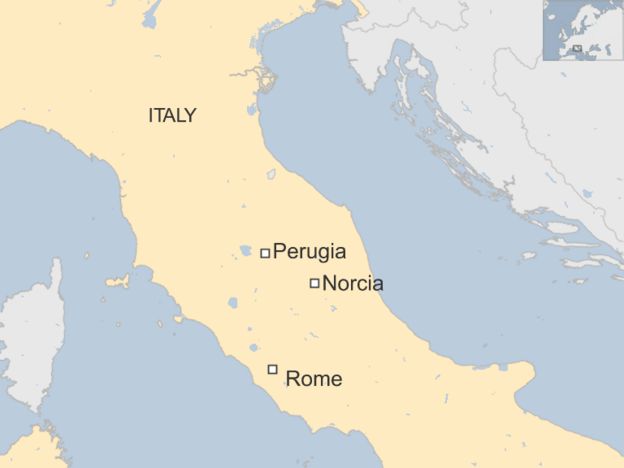 Services on the metro in Rome have been suspended since the quake.
Central Italy has seen several major quakes in recent years. Earthquakes which devastated the town of L'Aquila in 2009 and Amatrice in August this year killed about 300 people each.
But they both measured only 6.2 and were deeper than Sunday's earthquake.
___
Italy quake: Powerful tremor near Norcia destroys buildings – BBC News