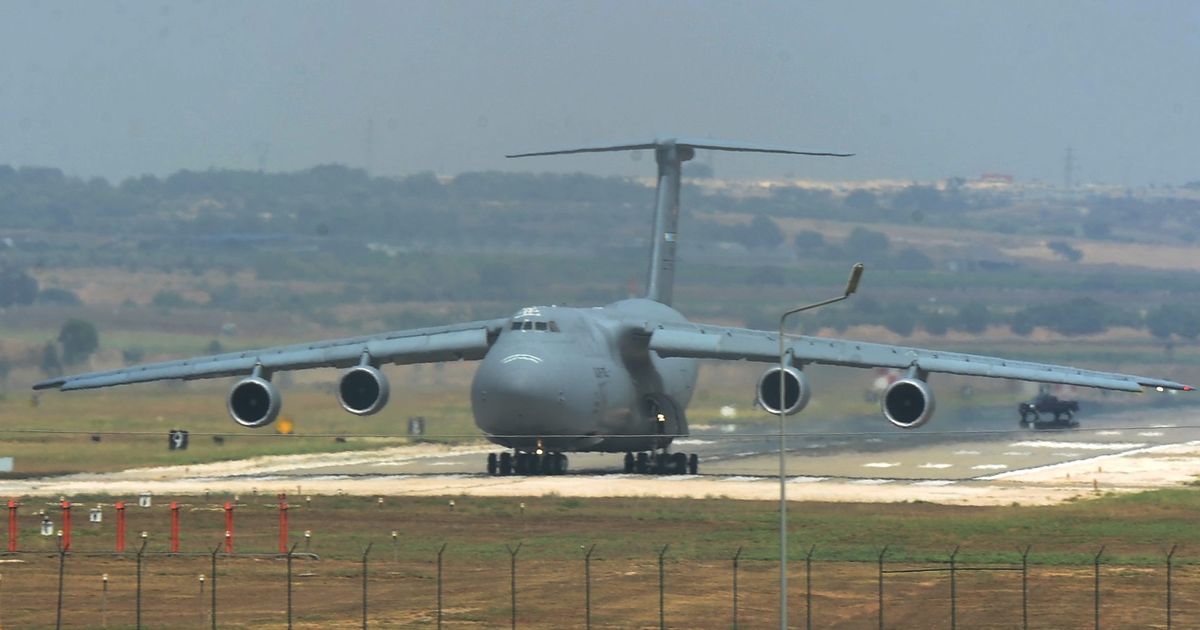 TURKEY TO U.S.: "Give Turkey Your Nuclear Weapons at Incirlik Air Base or Turkey will Take Them!"
SuoerStation95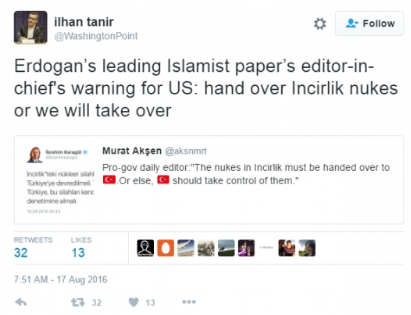 The leading Islamic newspaper in Turkey – and official government mouthpiece – has Tweeted the announcement that the United States must give Turkey its NUCLEAR WEAPONS at Incirlik air base or Turkey will take them.
This is CONFIRMED By the Washington Point and other news media through their reporters Tweeting too as shown below: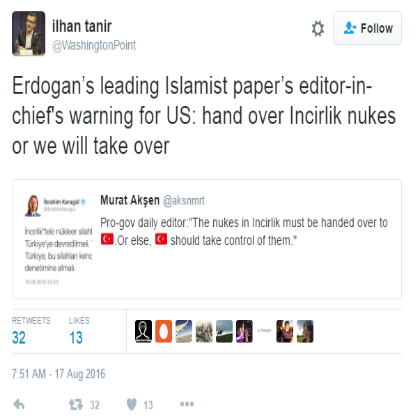 and the original, in Turkish language: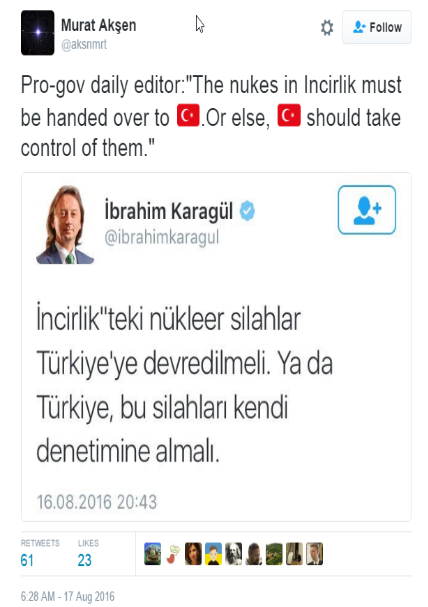 UPDATE 10:28 AM EDT — This information is being broadcast on television inside Turkey.
This could be the single most important news story of all our lifetimes and it is developing very fast.  If Turkey tries to proceed, it means immediate war with the United States and NATO.  Check back for further details.
Below is a direct link to the original posting which remains on Twitter:
İncirlik"teki nükleer silahlar Türkiye'ye devredilmeli. Ya da Türkiye, bu silahları kendi denetimine almalı.

— İbrahim Karagül (@ibrahimkaragul) August 16, 2016