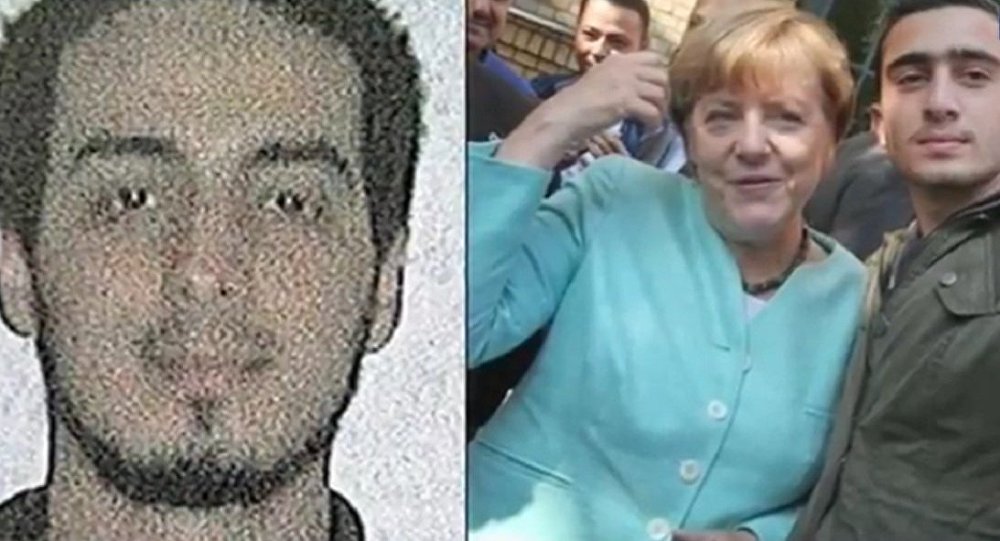 Total Confusion: Did Merkel Take a Selfie With Brussels Attack Suspect?
A photo depicting German Chancellor Angela Merkel taking a selfie with a man allegedly resembling Brussels bomber Najim Laachraoui has gone viral.
Sputinik International
The image published online depicts Merkel posing for a selfie with a refugee whose resemblance to the Paris bomb-maker and Brussels attacker Najim Laachraoui has been vividly discussed by Internet users.
The picture was taken in September and has caused heated debate after recent terrorist attacks in Brussels.
A series of terrorist attacks took place in the Brussels Airport and the Maelbeek metro station on Tuesday morning. As result of the attacks at least 31 people were killed and over 300 injured.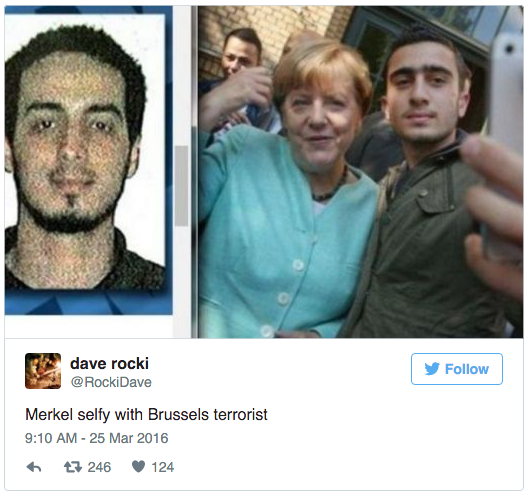 http://twitter.com/RockiDave/status/713352247682457601/photo/1?ref_src=twsrc%5Etfw
​The Belgian police released the picture of 24-year-old Najim Laachraoui on Friday, with the prosecutor's office announcing that the man detonated an explosive device in the airport.
Some social networks users argue that Laachraoui looks like the person they've seen on selfie with Angela Merkel. Their assumptions, however, remain unconfirmed.
___
Read more: http://sputniknews.com/europe/20160326/1037012661/merkel-selfie-bomber.html#ixzz44DMIzMzz