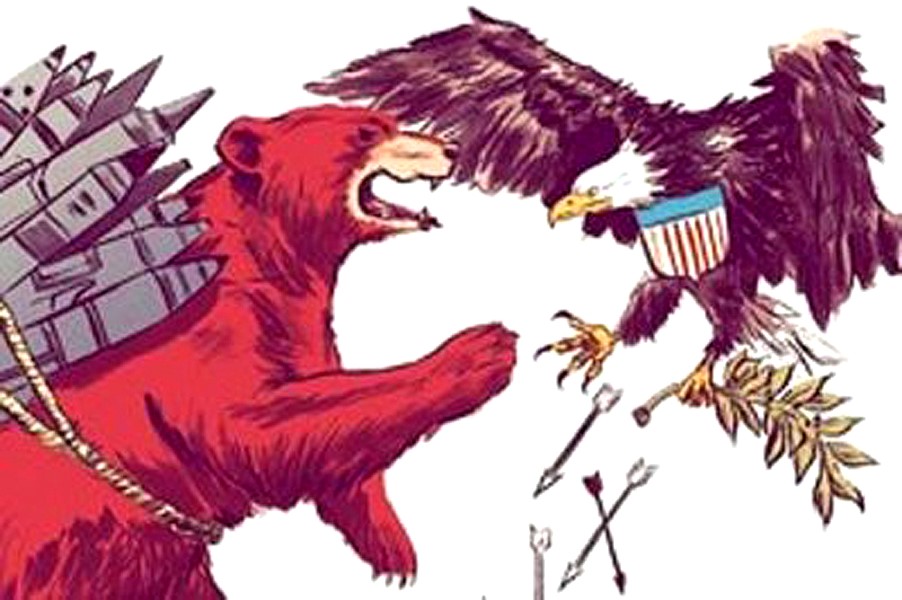 'A dying eagle declaring its readiness to subdue a healthy brown bear.'
Breedlove: US Ready To "Fight and Defeat" Russia in Europe
Translated by Ollie Richardson for Fort Russ
25th February, 2016
_
The U.S is ready "to fight and defeat" Russia in Europe, if necessary, said the commander of European command U.S. General Philip Breedlove.
"We are ready, if necessary, to fight and win," — said Breedlove at a hearing of the Committee on armed services of the U.S. house of representatives, to discuss measures to counter "Russian aggression" in Europe.
Earlier , the European command of the armed forces of the United States in Europe published an updated strategy for EUCOM in Europe, which identified as its top priority "deterring Russian aggression".
Representatives of the West have repeatedly accused Russia of "aggression" — in particular, due to the fact that Russian troops allegedly were present in the territory of Eastern Ukraine during the events of the conflict; Moscow denies these accusations. Vladimir Putin last year, in an interview with the Italian newspaper Il Corriere della sera, said statements about "aggressive actions" of Russia are speculation to induce fear.