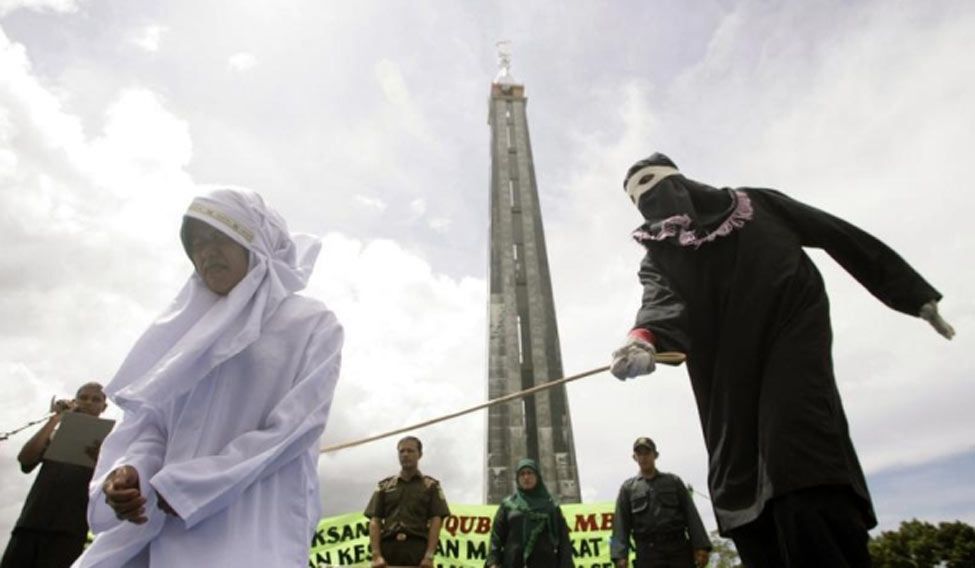 Gang Raped Saudi Woman Sentenced to 200 Lashes and Jail Term
The New Indian Express
A 19 year old Saudi woman who was raped by 7 men has been sentenced to 6 months jail term and 200 lashes for speaking about crime and indecency to the media.
According to the reports in the Middle East Monitor, a Shia woman was in the car of a student friend when 2 men got into the vehicle and drove them to a secluded area, where she was raped by 7 men. The rapists are sentenced to 5 years of jail term.
As per Saudi law, a male family member is supposed to accompany a woman at all hours in public. The victim was initially sentenced to 90 lashes for breaking this law. The Saudi Ministry of Justice said in a statement, "The Ministry of Justice welcomes constructive criticism, away from emotions".
The victim's lawyer Abdul Rahman al-Lahem, appealed to the court of Saudi Arabia after the court increased the lashes from 90 to 200. However, on finding the woman guilty about speaking with the media, the lawyer was banned and his license was confiscated.
'Saudi Arabia is preparing to behead and crucify a 21-year-old activist'
16 Things That Could Get You Executed In Saudi Arabia
Saudi Arabia postpones 1,000 lashes sentence for blogger
Saudi Arabia Carries Out Largest Mass Execution In 25 Years After Beheadings Soar In 2015
—
http://www.newindianexpress.com/world/Gang-Raped-Saudi-Woman-Sentenced-to-200-Lashes-and-Jail-Term/2015/12/28/article3200457.ece