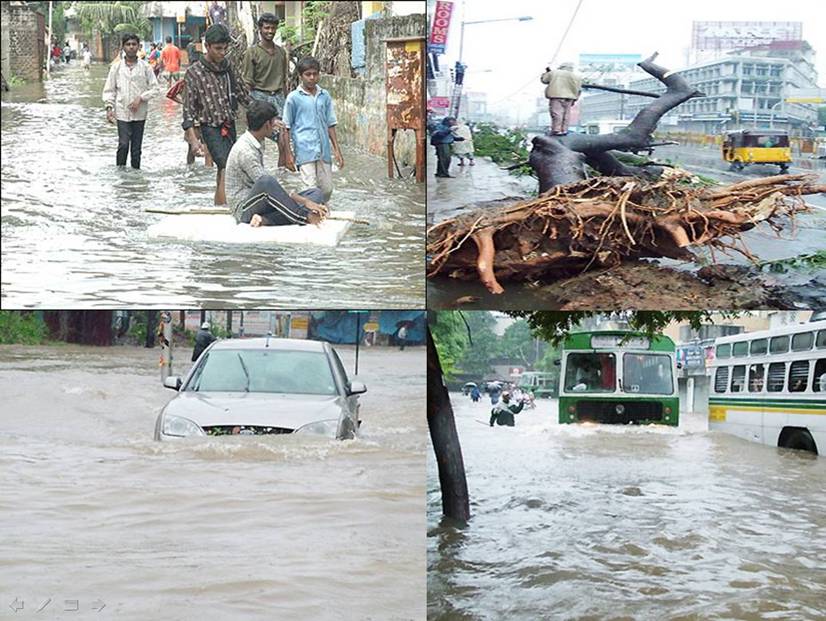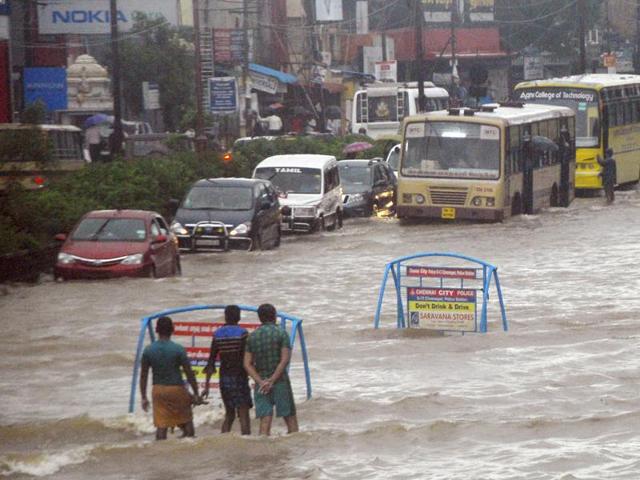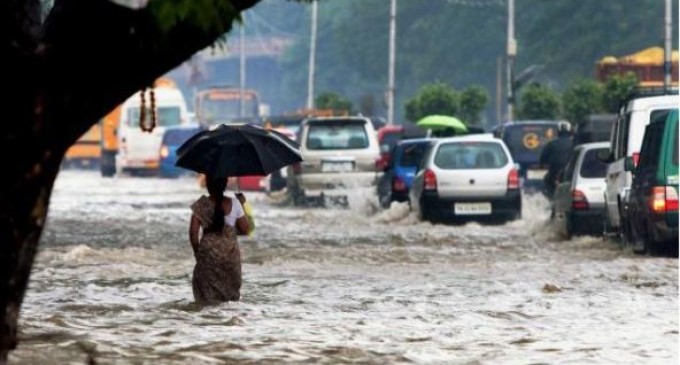 Chennai Floods — In Photos
By WSJ STAFF
The Wall Street Journal
Consistent heavy rainfall in the past few days in Tamil Nadu has submerged many areas in the southern Indian state, including its capital city Chennai.
India's meteorological department recorded  heavy to very heavy rainfall in parts of the state and adjoining coastal areas in neighboring Andhra Pradesh. In the next couple of days, the weather department expects isolated showers in Tamil Nadu with continuing heavy rainfall along the coast of Kerala and Andhra Pradesh.
The downpour is the result of India's northeast monsoon that moves over parts of southern India for about three months beginning October.
India's military and paramilitary forces began rescue and relief efforts in the state Wednesday.
http://twitter.com/SpokespersonMoD/status/666521536690450432/photo/1?ref_src=twsrc%5Etfw
http://twitter.com/SpokespersonMoD/status/666509087195049984/photo/1?ref_src=twsrc%5Etfw
The National Disaster Response Force said in a press statement on Wednesday afternoon that its teams fanned out in several towns and cities in the state had managed to evacuate more than a 1,000 people stranded in flooded areas.
An official in Tamil Nadu's police force said that he could not confirm the death toll from the floods but confirmed that some people had been killed as a result of the heavy rains.
Photos below show the streets of Chennai inundated with water.
http://blogs.wsj.com/indiarealtime/2015/11/17/chennai-floods-in-photos/