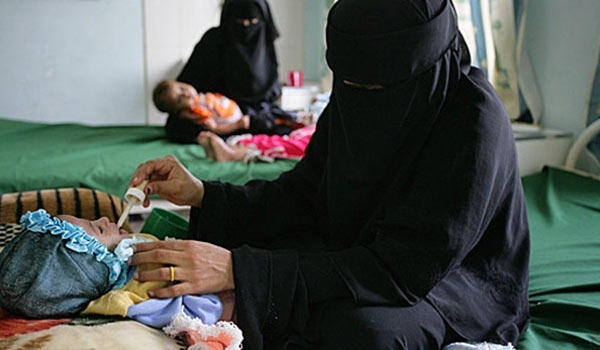 Medical Sources Say Saudi King's Aid Cargo to Yemen Was HIV-Infected
FARS News Agency
TEHRAN (FNA)- Medical sources disclosed that test results have shown large numbers of people in Yemen have been infected with HIV and hepatitis viruses after they took the drug cargo sent by Saudi King Salman to the war-stricken nation.
"Tens of Yemeni citizens have been infected with deadly HIV and hepatitis viruses after using the drugs aid cargo sent by the king of the enemy state, Saudi Arabia," Yemeni Medical source Dr. Hassan Karim told FNA on Sunday.
Asked if independent international bodies have confirmed the test results, the renowned specialist lamented that the World Health Organization has also confirmed the drugs were infected with AIDS virus.
Dr. Karim said that he and Yemeni physicians have found out all the drugs had come from Saudi Arabia.
Saudi Arabia has been bombing Yemen in the last 95 days to bring its ally, fugitive president Mansour Hadi, back to power.
The airstrikes have so far claimed the lives of more than 4,736 civilians, mostly women and children.
According to a recent report by Freedom House Foundation, most of the victims of the deadly Al Saud campaign are civilians, including a large number of women and children.