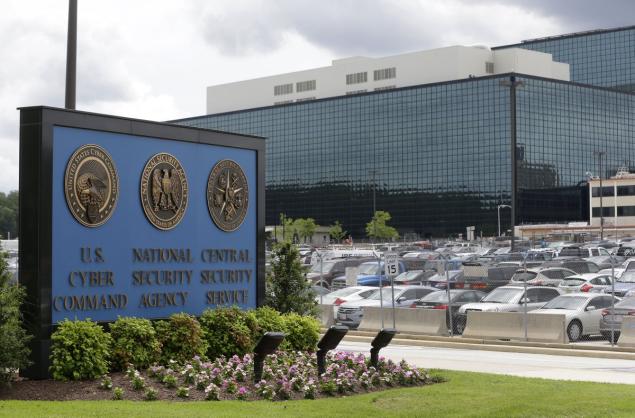 Shooting Reported At Gate Of NSA Headquarters In Fort Meade – Live Stream
ZeroHedge.com
The day is starting off on a very bizarre footing after not only Ben Bernanke became a blogger and joined Twitter, but moments ago at least one American appears to have had enough with the Big Brother state, and moments ago WNEW reported that there has been a shooting, two injured and according to local reports, one fatality, when someone decided to ram the gate of the NSA's Fort Meade, Maryland headquarters.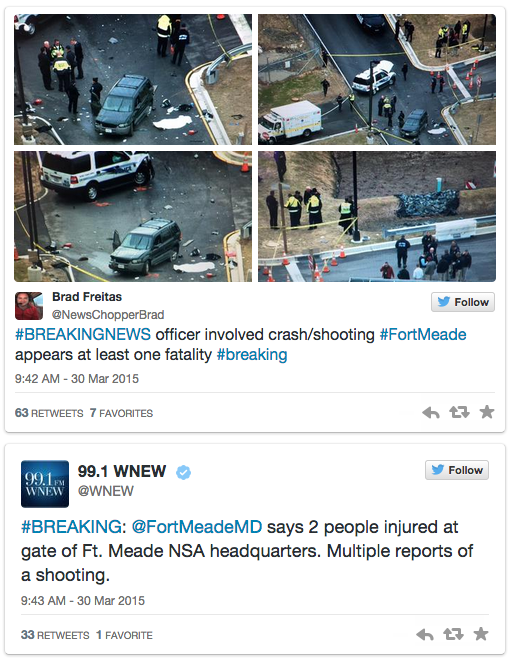 From WNEW:
Two people are injured Monday after an incident at the gate of National Security Agency headquarters, Fort Meade officials say.

There are multiple reports that a shooting took place, but no officials have confirmed.

A Ft. Meade employee tells WNEW that an announcement was made to employees that the incident was cleared, but the gate is closed.
Below is a link to the live stream video from the scene of the shooting: