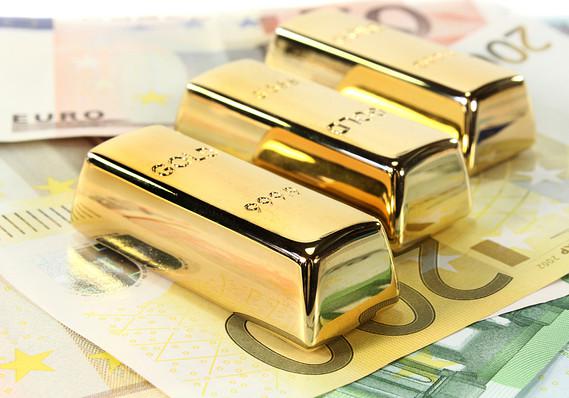 New York Times on Benefits of Gold in Currency Wars
By Mark O'Byrne
Gold Core
The New York Times published an important article this week in which the benefits of gold to nation states during a period of currency wars was highlighted. The article was noteworthy as the New York Times has rarely covered gold in a positive manner.
The article, entitled 'The Golden Age' is about the growing use of gold in geopolitical affairs. They drew attention to the gold repatriation movements in Europe and to the accumulation of the precious metals in vast quantities by the central banks of the East – particularly Russia and China.
The Times attempts to get into the mind-set of the central banks who are buying gold or attempting to repatriate their current stocks of the metal. It presents two major rationales for the current trend.
"Some that've interpreted the metal's mini-comeback as an indication that financial Armageddon, in the guise of runaway inflation, is approaching. Others have read the recent move as a symbolic way for central banks and governments to make a show of strength in nervously uncertain economic times."
The first point is one which we have covered here consistently. The article quotes Jim Rickards who interprets the policies of China and Russia as "they understand who fragile things are and they are getting ready for the demise of the dollar."
The Times refers to the unprecedented waves of money printing by central banks in recent years "which in theory can devalue sovereign currencies." Despite the fact that massive money printing programs have always led to high inflation the Times seems to believe that this time it may be different – famous last words in economic terms.
The other side of the argument as put forward by the Times does not really hold water. It suggests that the accumulation of gold is a largely symbolic act . It is being used to induce a "culture of stability."
It quotes a professor from the University of Southern California, "I doubt that the Russians or the Chinese actually believe that gold is such a great investment in terms of pure returns," he says -"But if they are trying to suggest that they are unhappy with the dollar or that they want to become a global player, then gold is very powerful."
He does not seem to realize that these two countries already are global players whose influence is growing as that of the U.S. declines. They may not view gold as an investment in the classic sense how they clearly view gold as an important monetary asset as seen in their declarations and in the enormous volumes they have been accumulating.
The New York Times is the paper of Paul Krugman and the Federal Reserve and central banks. It rarely has a critical word to say about central banks and the current fiat monetary system. Conversely, it rarely has a positive word to say about gold.
The article is thus noteworthy and suggests a realisation that currency wars are set to intensify with gold again becoming an important monetary and geo-political asset.
A new Golden Age cometh. The golden rule – those who have the gold will make the rules …
'Golden Age' is worth a read and can be read here
Must read guide to Currency Wars here
MARKET UPDATE
Today's AM fix was USD 1,223.50, EUR 984.31 and GBP 779.15 per ounce.
Yesterday's AM fix was USD 1,219.50, EUR 980.94 and GBP 778.24 per ounce.
Spot gold fell $2.30 or 0.19% to $1,225.10 per ounce yesterday and silver slipped $0.03 or 0.18% to $17.05 per ounce.
Gold is still on track for a 2.6% weekly gain so far, its strongest since mid-October, as safe haven demand and short covering have given support.

Gold in USD – This Week  (Thomson Reuters)
Gold in Singapore ticked marginally lower again overnight prior to seeing slight gains on the open in London as European shares saw falls. Asian shares were mixed but shares in Asia were lower for the week and shares in the U.S. and Europe are also heading for losses this week.
This is supporting gold and it remains just below its highest in more than six weeks. Gold rose this week as equities and the dollar tumbled on global growth concerns and political uncertainty in Greece.
Gold appears to be consolidating above the 1,200/oz level and is supported by robust global demand particularly from China and India and the still uncertain outlook for debt saturated western economies and the U.S.
The U.S. House of Representatives averted a government shutdown late last night, narrowly passing another massive $1.1 trillion spending bill. The vote followed a long day of drama and discord on Capitol Hill that highlighted fraying Democratic unity and featured an uneasy alliance between previous enemies President Barack Obama and House Speaker John Boehner.
The FTSE pulled back again Friday, in broad-based losses that pushed the FTSE 100 benchmark toward its worst weekly drop in more than two years.
The FTSE 100 is heading for a fifth consecutive decline, to round off a week when oil prices tumbled to five-year lows and investors begin to worry about the global economy. The London benchmark is set to be down 5.6% this week, which would be the largest weekly drop since March 2012, according to Reuters data (see chart).
Technically, the FTSE looks like it is topping out with a triple top and has all the hallmarks the beginning of a bear market.

FTSE 100 – 1995 to December 12, 2014  (Thomson Reuters)
Improvement sentiment this week is seen in the holdings of SPDR Gold Trust, the world's largest gold exchange-traded fund. Holdings of New York's SPDR Gold Shares <GLD>, rose 0.13 percent to 725.75 tonnes on Thursday – a third straight day of inflows. they are up by 4.8 tonnes so far this week, a second week of net inflows and their biggest weekly rise since early July.
Chinese demand for gold remains robust. Volumes on the Shanghai Gold Exchange (SGE) for the benchmark spot gold contract climbed yesterday to a three-week high.
Members of the century-old Chinese Gold & Silver Exchange Society in Hong Kong should be able to start trading the yellow metal in Shanghai from March, allowing them to tap into mounting demand in China, the world's leading gold buyer.
The CGSE has been accepted by the Shanghai Gold Exchange as a strategic trading member, allowing CGSE members to do business on the main and international boards of the Chinese exchange, Haywood Cheung, president of the CGSE, told Reuters in an interview.
Cheung said the CGSE was building a system to link into Shanghai trading, which was expected to be ready in March next year. Its members would be able to trade for themselves and for clients.
The connection between the two exchanges will also benefit the CGSE's plan to set up a trading floor and bonded warehouse for gold in a free-trade zone, Qianhai, in Shenzhen city in China's southern province of Guangdong, home to thousands of jewellery makers.

Gold in USD – 5 Years (Thomson Reuters)
The trading floor and and a bonded warehouse will be one of the largest in the world and able to hold a very large 1,500 tonnes of gold. It will be ready in the first half of 2017, Cheung said.
Spot platinum was flat at $1,243.50 an ounce and is heading for a second weekly increase, the longest such stretch since July. Palladium fell 0.3 percent to $818.75 an ounce, snapping three days of gains. The metal rose to $823 yesterday, the highest since Sept. 24.
Silver continues to consolidate above $17 per ounce and was 0.5% higher to $17.28/oz – a second weekly advance. The gold silver ratio at 71 ($1226/$17.27) is very favourable to silver and leading to continuing steady weekly demand for silver – in bar format but especially for silver eagles and maples.