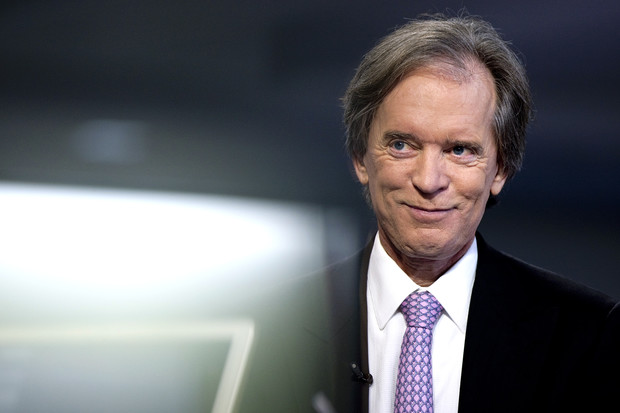 Pimco Total Return ETF Suffers $10.9 Million of Outflows
By Cordell Eddings
www.businessweek.com
Pacific Investment Management Co.'s main exchange-traded fund saw outflows of $10.9 million the day before the surprise departure of Bill Gross, who co-founded and served as chief investment officer of the world's biggest manager of bond mutual funds.
The $3.6 billion Total Return ETF, (BOND:US) which mimics the $222 billion Total Return Fund that was managed by Gross, has seen $81.9 million of withdrawals, or about 13 percent of assets, this year, according to data compiled by Bloomberg. Pimco, the Newport Beach, California-based unit of Allianz SE, manages about $1.97 trillion in total assets.
Gross, who said yesterday he will join Janus Capital Group Inc. to oversee a new bond fund, is leaving amid a dispute with management over how to move the firm forward and end record redemptions. Gross's departure also coincides with a U.S. regulatory probe into the Total Return ETF. The Securities and Exchange Commission is investigating whether Pimco bought many bonds at discounts then marked them up, a person familiar with the matter said this week. The SEC is separately probing disclosure issues across the industry, the person said.
"The management change adds an element of risk to investors," said Todd Rosenbluth, director of mutual-fund and ETF research at S&P Capital IQ in New York in a telephone interview yesterday. "Many investors came aboard because of Pimco's track record, and at least part of that track record is walking out the door to start over. You can't point to that anymore."
Volatility Risk
Trading in the Total Return ETF surged more to than 2,200 percent of its three-month average yesterday, according to data compiled by Bloomberg.
The assets held by bond exchange-traded funds have ballooned to more than $270 billion from about $57 billion at the end of 2008 as hedge funds to retirees sought quick and easy access to debt markets, according to data compiled by the Investment Company Institute.
While the amount is still small compared with the $38 trillion U.S. bond market, trading in ETFs is fueling price swings that may become more severe in a downturn — particularly for the most illiquid markets, such as speculative-grade debt. Regulators are examining the danger it will be more difficult than investors expect to get out of the funds in a falling market.
Investor Flows
The news of Gross's exit from Pimco sparked a selloff in markets from credit derivatives to Treasuries to the Mexican peso as traders contemplate the potential fallout from the sudden exit of the world's biggest bond trader.
Pimco's ETFs holdings, which invest in several fixed products from U.S. Treasuries, corporate debt, and Australian bonds as well as well as currencies saw outflows of $94.2 million last week. The 21 funds have seen $693.58 million of inflows this year. The assets lost 0.31 percent last week, dropping the year-to-date return to 2.03 percent, according to data compiled by Bloomberg.
Shares of the Total Return ETF fund dropped 0.3 percent to $108.57 yesterday in New York, after earlier falling as much as 0.4 percent, the biggest intraday decline since Aug. 29.
The flagship Total Return Fund, has returned 3.3 percent this year, trailing 57 percent of peers, according to data compiled by Bloomberg. It had $3.9 billion of net investor withdrawals in August, the 16th straight month of redemptions. Gross, 70, posted an average return of 5.1 percent over the past five years, topping 62 percent of competitors.
Pimco named Daniel Ivascyn chief investment officer. He was one of six deputy chief investment officers named in January in the biggest management overhaul in its history after the surprise departure of former Chief Executive Officer Mohamed El-Erian. Mark Kiesel, Scott Mather and Mihir Worah will take over management of the Pimco Total Return Fund, the world's largest bond mutual fund.
(An earlier version of the story was corrected to remove a reference linking the timing of outflows to the departure of Bill Gross from Pimco.)