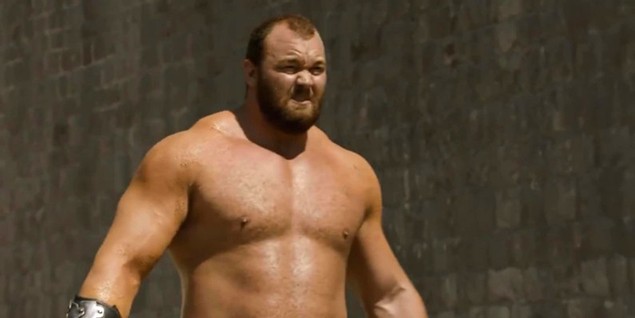 Europe's Strongest Man 2014 – The Mountain (Hafþór Julius Bjornsson) Highlights
The following contest of "Strength Performance" has to be watched to be believed.
It shows not only an extremely impressive demonstration of sheer physical strength, it is also quite entertaining.
We're especially glad this feat of physical prowess was caught on video … for the rest of us to view and marvel.
[youtube_sc url= http://www.youtube.com/watch?v=YyIMu-FnEOA&w=560&h=315]