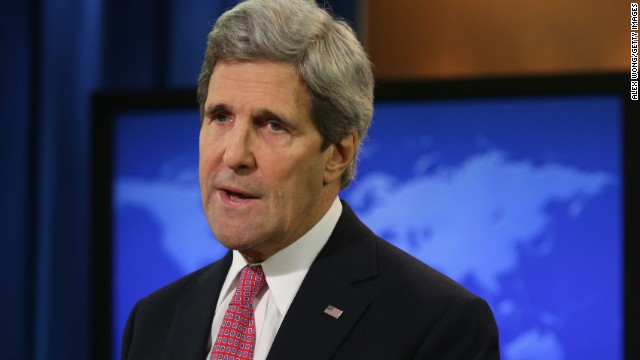 Russia accuses US of 'smear campaign' over Ukraine
Moscow (AFP) – Russia on Friday called the latest US accusations of Moscow's involvement in the Ukrainian conflict a baseless "smear campaign" and said Washington bears responsibility for the bloodshed.
"Due to the smear campaign against us that the US Administration has begun… we reject the unfounded public insinuations that US deputy State Department spokeswoman Marie Harf is spreading on a daily basis," a statement by the Russian foreign ministry said.
Harf on Thursday said that latest evidence suggests that Russian troops are firing artillery from within Russia on Ukrainian military across the border, while defence officials suggested that Moscow is supplying the pro-Russian rebels with equipment like rocket launchers.
The foreign ministry said that Harf has used "a basketful of these anti-Russian cliches" to sway public opinion against Russia.
"There are no facts or specifics about these falsehoods," the statement said, accusing Washington of essentially trying to "shield their Kiev wards and themselves" by obscuring the "real reasons for events in Ukraine."
Moscow has denounced the protests in Kiev which led to former president Viktor Yanukovych's ouster as a US-sponsored regime change and alleged that the current leadership wants to eliminate the Russian-speaking population in eastern Ukraine, where Ukraine's army has been fighting an insurgency since April.
The foreign ministry accused the United States of supporting the "coup" in Ukraine and "pushing" it toward "cruel reprisals against the Russian-speaking population."
"Washington fully shares the responsibility for the bloodshed. The US Administration should not lay the blame on somebody else. It would be more honest and responsible to keep quiet if recognising the truth is difficult."