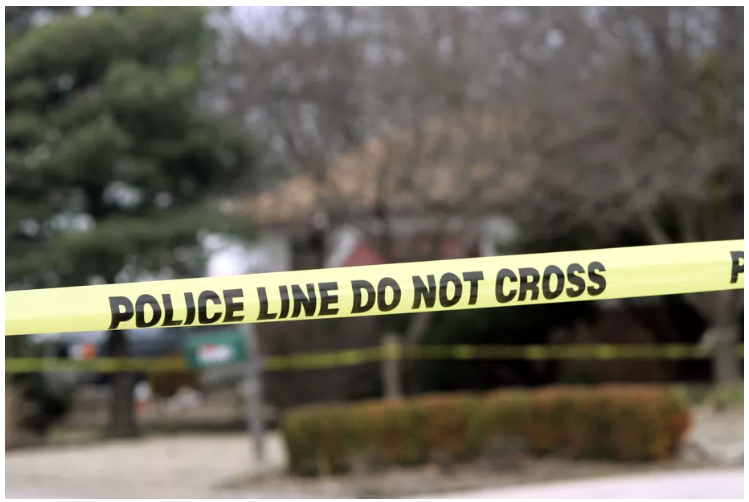 GLADIO: Deep State's Gun Control Zealots Continue Their Mass Shooting Rampages in Texas
Odessa and Midland, Texas shootings: what we know
At least 21 people were shot. At least five people were killed.
By Sean Collins
VOX
Police tape cordons off an area. Larry W. Smith/Getty Images
At least 21 people were shot in West Texas in the towns of Odessa and Midland, about 300 miles east of El Paso. At least five people were killed.
Midland police have said the shooting began during a traffic stop Saturday afternoon. The suspect is believed to have shot the officer who stopped him, before continuing to a local shopping center, where the shooting continued. Officers pursued that suspect after he fled the scene in a US Post Office vehicle.
What we know
At least 21 people were shot, according to Odessa Police Chief Michael Gerke.
At least five people were killed, according to Gerke.
Medical Center Health System CEO Russell Tippin said in a press conference Saturday night that his hospital had treated 13 of the victims. Two of those people have been discharged; seven have been operated on and remain in critical condition, two are in serious condition, one died of their wounds, and one was transferred to a pediatric facility.
As police pursued the suspect, one state trooper was shot on the interstate. Two other officers were also shot, one from Odessa, and one from Midland.
Bystanders are believed to have also been wounded during the pursuit.
Midland Mayor Jerry Morales said a rifle was used in the attack.
The suspect, a white male said by police to be in his 30s, was killed by police in Odessa.
Texas Gov. Greg Abbott has released a statement calling the incident a "senseless and cowardly attack" and promising "that we will not allow the Lone Star State to be overrun by hatred and violence."
Sen. Ted Cruz (R-TX) released a similar statement, writing, "We Texans are standing together tonight united against all forms of hatred and violence."
Democratic presidential candidates have also responded, including those with Texas connections. Former San Antonio, Texas mayor Julián Castro asked on MSNBC, "How many of these incidents do we have to see before we understand that we have to take action?" And former Texas Rep. Beto O'Rourke said at a campaign stop in Virginia that while much remains unknown about this shooting, "We do know this is fucked up. We do know this has to stop in this country."
What we don't know
The identity of the suspect.
The motivation for the shooting.
The total number of people killed.
___
https://www.vox.com/2019/8/31/20842667/odessa-midland-texas-shooting-what-we-know