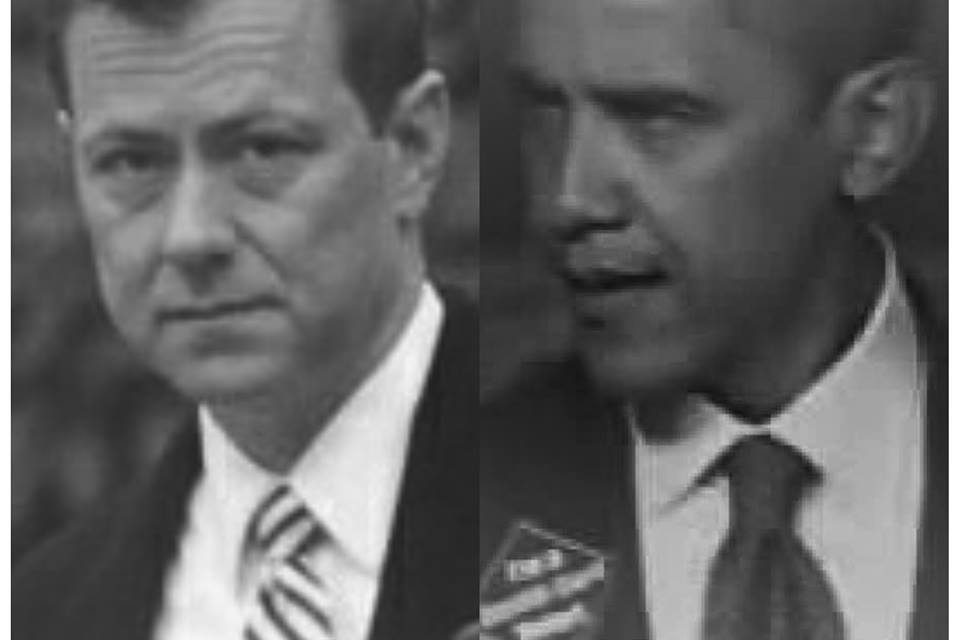 Well whaddya know: Obama and Strzok secret connections are long and deep and dangerous
THE OBAMA AND STRZOK FAMILY CONNECTION THAT SPANS DECADES
by Ami Tiel
EDITOR NOTE: ORIGINAL POST WAS PUBLISHED ON FEB 9, 2018 Archive LINK HERE
[1] 7/14/2018 – UPDATE Strzok connected to Haiti
7/10/2018 – UPDATE Additional information has been found that bears review: Link HERE Now in the#AboutStrzok thread, it is said that Mark Strzok is the brother of Peter Strzok, Sr. (Peter Strzok's father).This is not true. pic.twitter.com/j9aAjJneUc— The_War_Economy (@The_War_Economy) July 10, 2018
This is Peter Strzok . He is in his 40s. He works for the FBI . He was the only person to interview Hillary Clinton, with no recording, on her HRC Email investigation.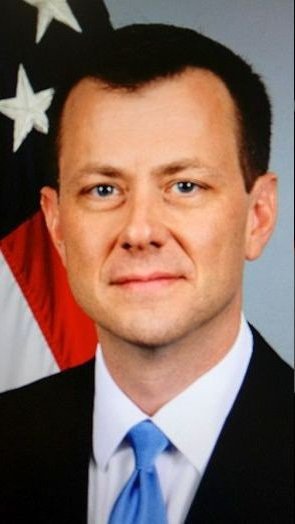 How many STRZOK family members are there? There are only 100 total Americans out of 300 million with this name . You can Google this. Peter Strzok must be unique in such a small family, right? The father of Peter Strzok (ii) is Peter Strzok Sr, and he was in the Army core of engineers. Oh, he was actually a career expert in sanctions and nuclear activity in Iran .
The younger brother of Peter Strzok Sr is Mark Strzok who works for Mammoet – They are world leaders in big cranes, with a speciality in moving nuclear Reactors.

The son of Mark Strzok is Devin Strzok , who is a coast guard graduate and now also lives in DC .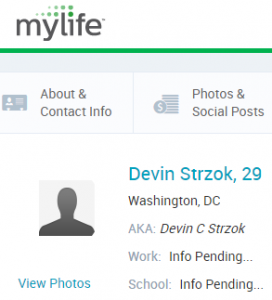 The wife of Mark Strzok … and mom of Devin Strzok … is Mariana Srtzok .. Mariana (or Mary) is the daughter of General James Cartwright. Devin Strzok is actually Devin Cartwright Strzok . His grandfather, General James Cartwright, was pardoned by Barrack Obama on his last day of office. Cartwright was accused of leaking info on stuxnet.
Another brother of Peter Strzok Sr is James Strzok – A Jesuit priest working in Kenya! With, no surprise, a solid military career, and deep knowledge in energy / resources.. Wow, what is this… an emergency meeting between Devin Strzok in the situation room in the Whitehouse West Wing in May 2015? With his new wife, at 9:45PM at night?
Just an everyday meeting with the wife, also in the military (also a Strzok) with Osbaldo Cantu about geospacial technology… Just so happens his uncle Peter Strzok was the last person on earth to see the deleted HRC emails.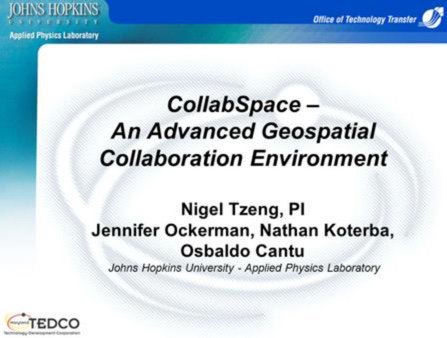 So that is 6 out of 100 Strzok family members involved? Don't get me started about the connections of all of them to Uranium … Strzok family reunions can probably turn on lightbulbs while they are still in the packaging.
And then the wife of Peter Strzok – Melissa Hodgman. Just so happens she was promoted to her role as a director in the SEC at the same time the FBI was drafting the exoneration letter for the HRC emails. Just another meeting in the West Wing with Peter Strzok 2, his wife Melissa Hodgman, and their two kids who kept the last name of Hodgman. Nothing to see here.
Osbaldo Cantu was there too with Melissa Hodgman and Peter Strzok. Maybe the kids were just checked in and allowed to play in the oval office while they also talked about how much that would be worth to China.
As @TruthinGov2016 pointed out, Peter Strzok was THE person who requested the server containing the HRC email backups, and the last person to see it in Oct 2015. Extroardonary.
And the wife, Melissa Hodgman, was involved in some nasty SEC action against China. I think Sloppy Steve Bannon might know something about this? and Guo Wengu?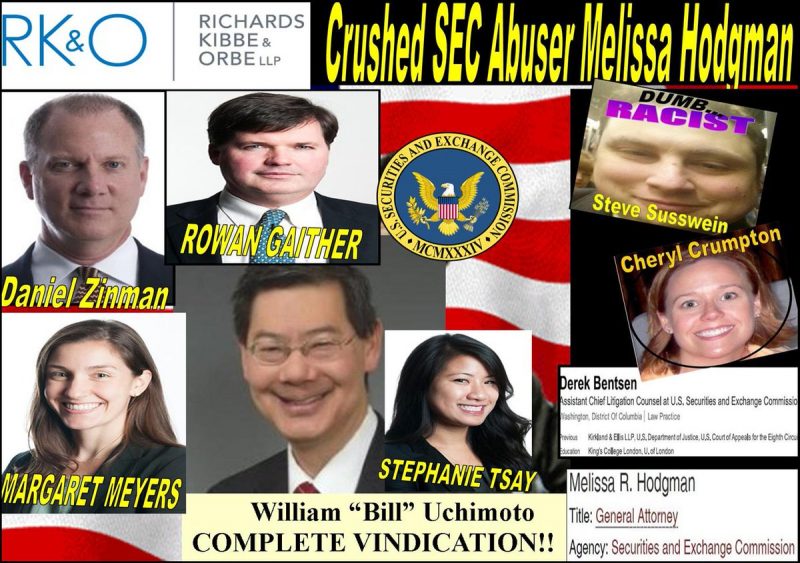 I could go on – I've accumulated a lot. You should know though – Peter Strzok isn't just the golden child of an everyday American family. Its all connected. Enjoy! MAGA ReleaseTheMemo Qanon TheStorm
Odd.. Barack Obama is reported to been mentored when in Chicago by the Jesuit Priest Gregory Galluzzo .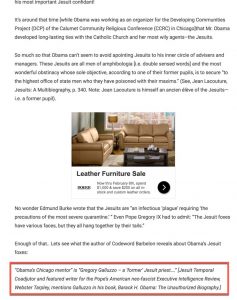 Gregory Galluzzo graduated from the Spring Hill College in 1968. 4 years prior, this small college graduated the Jesuit Priest names James Strzok in 1964. James Strzok has been stationed in Kenya for decades, where Obama once lived.
James Strzok (or Jim Strzok) initially moved from Wisconsin to Africa in 1986. His early work was in eastern Uganda and Kenya.
…in 1988, two years later, a 26-year old Barack Obama visits Kenya to connect with the roots of his father. He visits Alego, situated on Lake Victoria, his father's hometown…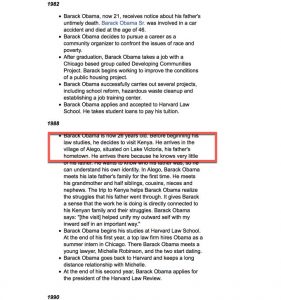 Bottom line, Jim Strzok and Barrack Obama were aligned to meet around 1988 in Africa. What happens next is more interesting.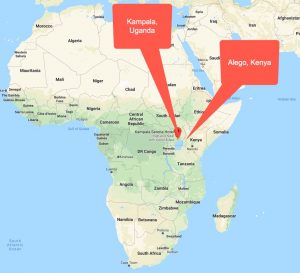 Barack Obama, who never lived in Chicago, suddenly moves to Chicago in 1988 and is offered a job by a law firm.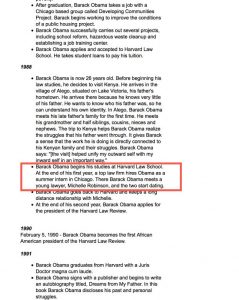 So here is the question – Did the Jesuit priest James Strzok (uncle of Peter Strzok) "discover" Barack Obama in 1988? There is only circumstantial evidence, but there are enough clues to warrant asking the question. Think! Years later, Peter Strzok II , nephew of James Strzok, rockets right up to the top of the FBI , and becomes the top "get it done" guy for Obama and Hillary Clinton to destroy evidence and impact investigations … And Andrew McCabe and Strzok are best buds. And General James Cartwright, who is essentially a brother-in-law through marriage to James Strzok , becomes Obama's favorite and most trusted person who he worked with – Obama truly likes Cartwright. [EDITOR NOTE: Obama's last pardon in office was guess who???]
In August and September of 2015, Peter Strzok was one busy beaver also requesting ALL HRC email copy under control of DOE, U.S. Nuclear Regulatory Commission, NSA, National coutnerterrorism center, Director of National Intelligence, DOJ, NSA, and US Treasury.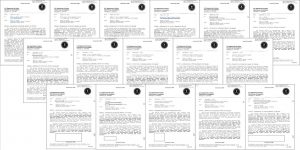 Has anyone seen the content of any of these HRC email requests by Peter Strzok? Anyone? Mueller? Mueller? Not me. Maybe they got lost in a glitch. Maybe somebody should ask @DevinNunes? @TGowdySC?
More reference info for @Eric_reality on Melissa Hodgman: The actual appointment was Oct 14 2016 upon completion of the "investigation" of HRC emails. https://209.157.64.200/focus/f-chat/3610885/posts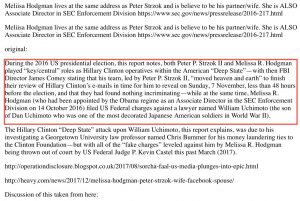 Good videos today from @GeorgWebb – We are now seeing how Peter Strzok Sr (not the Jr – Sr…) and his 50 yrs experience w/ #IranContra / #uranium / #Russia make him an important person:
James Strzok S.J. took the last aerial photograph as the Campion Jesuit HS campus, Prairie du Chien, Wisconsin. Observe – he is into photography.
James Strzok S.J. is also a noted photographer of Jesuits 2012 East Africa book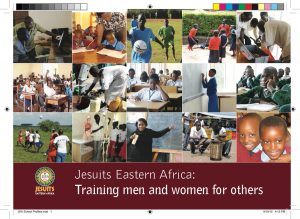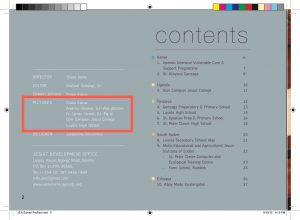 First, correction from earlier… Barack Obama was in Chicago in 1985, and visited Kenya in 1987… or 1988.. So Obama was already well known by Gregory Galluzzo before his travels.

But that begs the question – Who would Obama have known in western Kenya in 1987 (or 1988.. the time of his visit is up for debate) who would have been such a good photographer?
Or have access to video recording equipment?
Or do portraits? This is all just speculation .. But you wont find this high-quality video of the preceding weeks in Europe. Anywho…
A Strzok family tree shows siblings of Peter Strzok Sr (father of Peter Strzok II).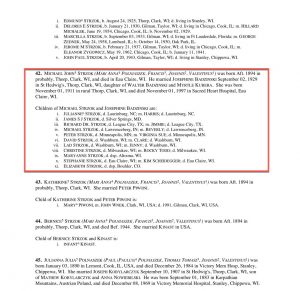 The internet has been well scrubbed of information regarding the siblings of James Cartwright, but legal papers on Politico mention he has 5 younger sisters:
Why General Cartwright leaked still doesnt quite makes sense to me. All I know is that Hillary Clinton didn't like it, so it was probably a good thing. If you haven't seen Zero Days, now is a good time –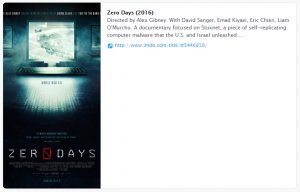 Walking away from this for now. There are probably mistakes so please correct. Peter Strzok walked into my company, impacted my life, not the other way around. Apologies for any false suggestions. The lost texts + emails are a big deal. America needs them.
In addition to @RepAdamSchiff having a Russian grandfather and @SenFeinstein having multiple Russian grandparents, would it be crazy to also consider that Peter Strzok is of Polish and Russian ancestry? Say hello to the Polnaszeks.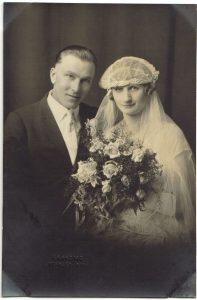 Why are members of the extended Strzok family spending extra time at Facebook HQ in Menlo Park California? Not Peter Strzok, but I won't say who.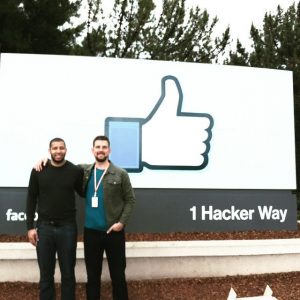 How many people have relatives who get to move around nuclear reactors?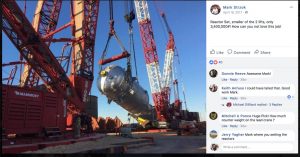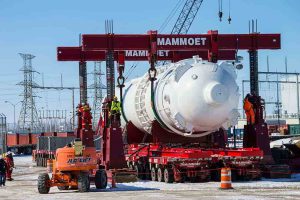 We are hunting for the #StrzokPageTexts for August, September, and October 2015. That is when some serious action happened. Send me a DM.
Washington Post Article FBI probe of Clinton e-mail expands to second data company
ADN Related Articles:
International Smuggling of Radiological Materials: Soros, Strzok, Mueller, and more
Lisa Page and Peter Strzok – Media Manipulation/Leaks at McCabe's Direction?
Hillary Emails, the McCabe's and Who is Peter Strzok?
SOURCES:
[1] Twitter
[2] Fayetteville Observer
[3] LinkIn
[4] MyLife
[5] Twitter
[6] Event Chronicles
[8] WPJ
[10] Slate
[11] Campion Knights
[12] ISSUU
[13] Chicago.CBSlocal
[14] WIClarkCountyHistory
[15] Politico
[16] IMBD
[17] WashingtonPost
ARCHIVE ORIGINAL LINK – https://americandigitalnews.com/2018/02/09/obama-strzok-family-connection-spans-decades/#.WynFqiARXIX
___
https://americandigitalnews.com/index.php/2019/06/24/the-obama-and-strzok-family-connection-that-spans-decades/