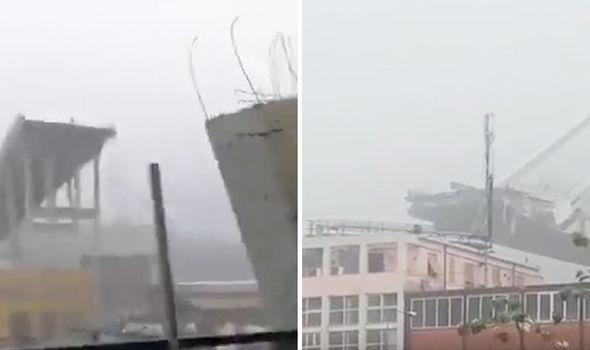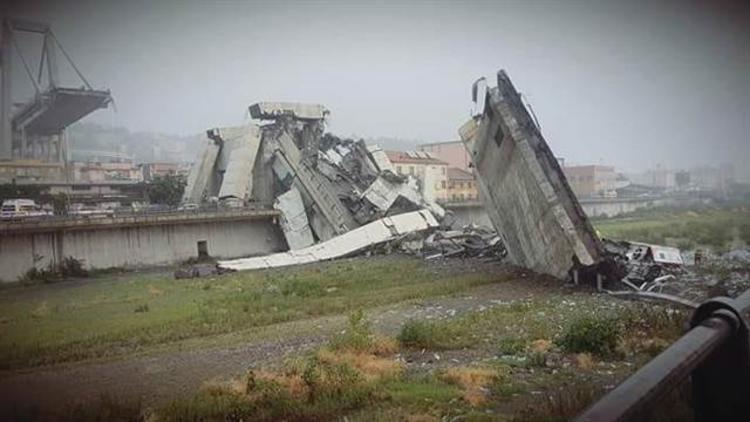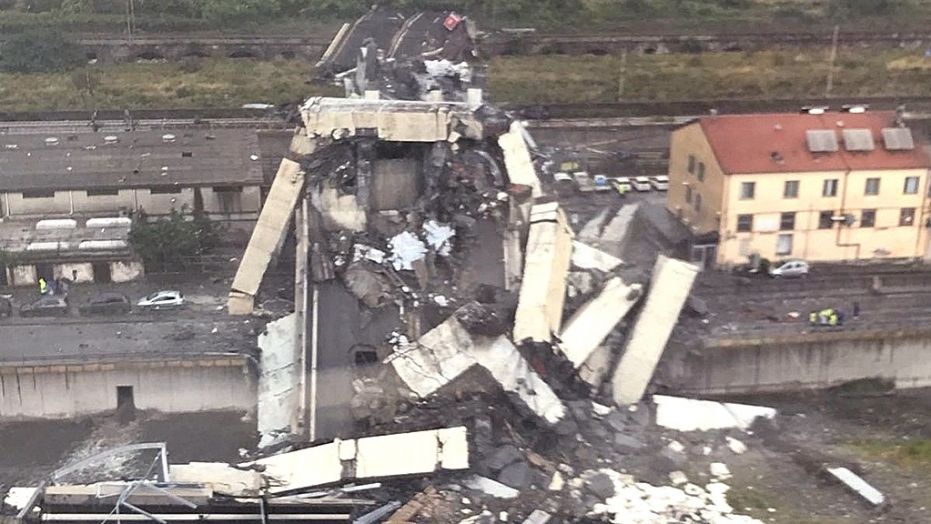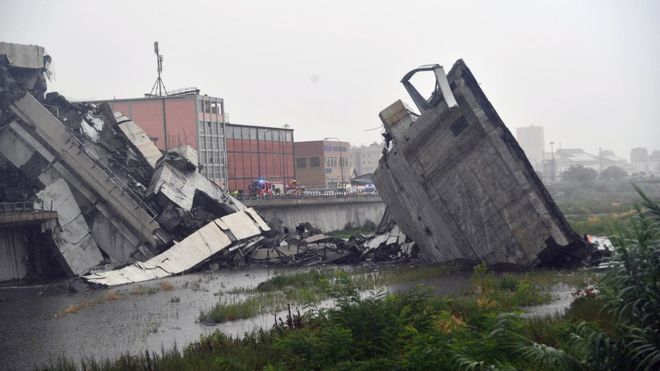 GLADIO? A String of unusual calamities has plagued Italy ever since they stopped taking refugees (Photos)
'Dozens dead' as motorway bridge collapses near Genoa, Italy (VIDEO, PHOTOS)
RT.com
Italy's ambulance service has confirmed that "dozens" of people have died following the collapse of a motorway bridge near the city of Genoa. Transport Minister Danilo Toninelli described the incident as an "immense tragedy."
The 100-meter long section of the A10 motorway in the port city collapsed Tuesday morning. Emergency services are on the scene with concerns rising that some cars may have been caught up in the collapse. The bridge, also known as the Ponte Morandi, was built in 1968 but it underwent redevelopment work in 2016.
Writing on Facebook, Italian Deputy Prime Minister Matteo Salvini said his team are monitoring the situation and paid tribute to "200 Firemen (and all the other heroes) who are already working to save lives."
Italian news agency ANSA reports that one person has been pulled alive from the rubble and flown to a nearby hospital.
A witness told Sky Italia that he saw "eight or nine" vehicles on the bridge when it collapsed.
Violento nubifragio #Genova #crollo parte del viadotto Polcevera-Morandi Km 0,200 su autostrada A10
Uscita obbligatoria Genova aeroporto direzione Ventimiglia
Uscita obbligatoria bivio A10 con A7 direzione Genova @StradeAnas @DPCgov @emergenzavvf @Viminale @ComunediGenova pic.twitter.com/7YJINjFWRX

— Polizia di Stato (@poliziadistato) August 14, 2018
— Ugo Truffelli ???️‍? (@ugotruffelli) August 14, 2018
Eyewitness Davide Ricci told La Stampa that the bridge collapsed just 20 meters away from his car. "First the central pillar crumbled, then everything else came down," he said, adding that he his stuck on the upstanding section of the bridge while emergency crews attend the scene.
Sonar teams and rescue dogs have reportedly joined emergency crews in the rescue effort.
Motorway bridge plummets to ground in Genoa, Italy [14 August] #verified pic.twitter.com/44vrGKHOuO

— Ruptly_VU (@RT_Digital) August 14, 2018
___
http://www.rt.com/news/435904-genoa-bridge-collapse-videos/