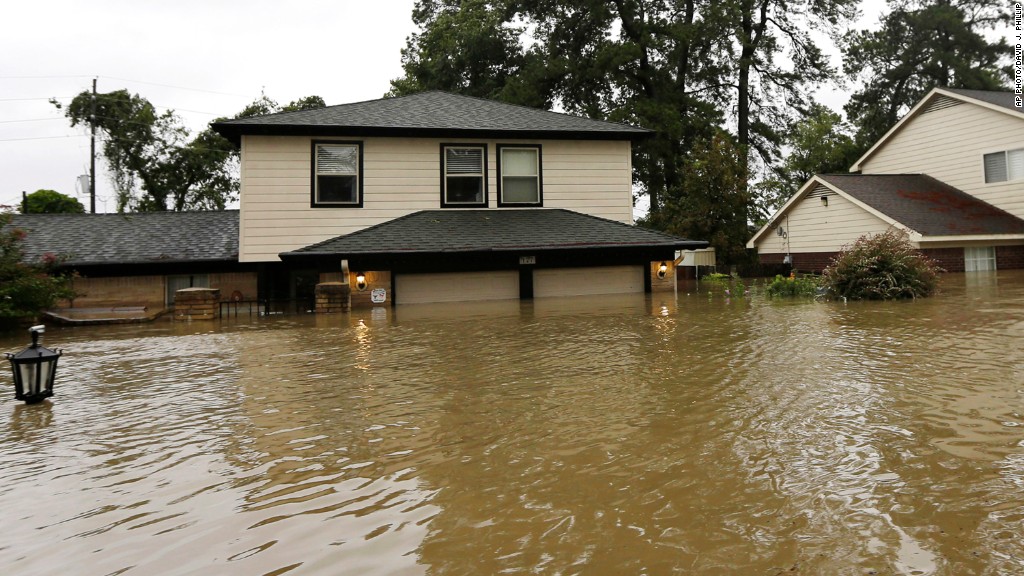 Hurricane Harvey was weather warfare directed against the american people by the U.S. government
by 911NWO.com
"We are in a Civil War. They are hunting and murdering people." Sam Hancock, Volunteer Responder to Hurricane Harvey Crisis in Texas
ETK Introduction: As a 30-university Physical Geography professor, I can state unequivocally that the behavior of Hurricane Harvey was geoengineered, as indicated in this 30-second long time-lapse radar imagery:
Natural hurricanes do not make landfall and then go back out to sea and skip along coastlines. When natural hurricanes make landfall, they dissipate because they are cut off from their energy source, which is the latent heat of vaporization released into the atmosphere when water vapor condenses into water droplets. Hurricanes are fueled by this latent heat of vaporization that occurs naturally over warm (temperatures of 80 degrees F. or above) oceans in subtropical latitudes! When natural hurricanes make landfall, latent heat of vaporization no longer fuels the hurricane, wind speeds drop, and the storm is downgraded and is often incorporated, as the warm front sector, into midlatitude extra-tropical cyclones, which often bring copious amounts of rain to areas affected. By contrast, Harvey gives every evidence of being one of many recent examples of weather warfare conducted by weather control terrorists against the domestic population. Radar and satellite imagery clearly indicates that Harvey was more or less continuously steered and "juiced" (augmented) by directed energy.
The immediately imposed murderous, draconian, and totalitarian response to this emergency by federal agencies such as FEMA, CIA, National Guard, DEA, and FBI also indicate that the event and response were pre-planned and manufactured. I suggest that the information presented in the youtube videos below demonstrates beyond a reasonable doubt that the U.S. Government, or perhaps more accurately, those in control of the U.S. government, are waging a war of "terrorism" and "low-intensity conflict" against the American people and the United States of America.
The state-sponsored, synthetic, false flag Operation 9/11, shown on my website to have been carried out by elements of the U.S. government/military/intelligence complex in cooperation with Israeli Intelligence (Mossad) and American Jewish think tanks (the "neoconservative's" Project for a New American Century) and "sayanim" (Jewish secret agents), was/is also an act of war, terrorism, and low intensity conflict against the American people. These same perpetrators, whom we may identify as "globalists" and Neo-Con Neo-Fascists (Zionazis) are most probably directing the ongoing series of artificial weather warfare events such as Hurricane Harvey, the F5 Joplin tornado of May, 2011, and many others:
The following conclusion is seems unavoidable to this researcher: Ongoing weather warfare operations indicate that the U.S. government has been entirely captured by foreign and domestic enemies determined to destroy the U.S. We may speculate that this is because they believe that the American people and the United States government stand in the way of the implementation of their long-sought New World Order-one world (antichrist) government.
1) We shall have World Government, whether or not we like it. The only question is whether world government will be achieved by conquest or consent."…
-James Paul Warburg, Feb. 7, 1950, before the U.S. Senate. Warburg's father, Paul, was "father" of the Federal Reserve system. The Warburgs are a German-Jewish Illuminati family closely allied with the Rothschild family (King of the Jews).
2) In 1992, at the Rio Earth Summit Conference, it was official that 85% of the human population has to be eliminated.
-The late Dr. Rauni Kilde, M.D., author, activist

This is exactly what a geoengineered hurricane looks like. Only seeing is believing! (Video)
Intro Text to above video:
WeatherWar101
Published on Aug 30, 2017
SUBSCRIBE 30K
There are countless ways to see Harvey is not "Mother Nature," but watching it disappear and refuel with massive Water Vapor Bursts three days in a row (at exactly the same time of day and from exactly the same areas), proves beyond any reasonable doubt, that this catastrophe is entirely manmade. I knew that I would be able to show four days of exactly the same refueling process (if I waited until this morning), but after 16 straight hours of work on this video (and 6 hours to render it) I was simply too exhausted to wait, and needed to get this video posted.
More than that, it irrefutably illustrates that not only is it manmade, the inflicted misery is far beyond intentional. Even after the first night of Harvey's landfall, the complete destruction of Rockport, and two feet of flooding is Houston, the perpetrators were far from satisfied with the devastation they caused.
If the perpetrators had any semblance of mercy or human decency, they simply would have allowed Harvey to dissipate as it was already doing (illustrated in the first satellite series in this video), and allowed the victims of this disaster to begin trying to recover their lives.
Instead, they deliberately refueled this storm system with massive On-Land Water Vapor Generation (illustrated and proven by the tell-tale Raid Evaporation Bursts which are uncontestably manmade), causing the worst night of flooding in Houston for the entire event.
If the perpetrators had any semblance of mercy or human decency, they simply would have allowed Harvey to dissipate on the second night as it was already doing (illustrated in the second satellite series in this video), and allowed the twice victimized community some relief from their nightmare.
Instead, they deliberately refueled this storm system for a second time with massive On-Land Water Vapor Generation, as well as Massive Water Vapor Generation streaming from the Rapid Evaporation "Firehose" in the Gulf. As is always the case, the streaming water vapor made pushing it past saturation (for the third round of torrential downpour) easy, which you can plainly see by the explosion of deluge, as soon as it hit the On-Land Water Vapor Generators.
If the perpetrators had any semblance of mercy or human decency, they simply would have allowed Harvey to dissipate on the third night as it was already doing, but not only did they not want it to end, they wanted to re-strengthen it. Although I didn't have time to include it (and I certainly have the satellite imagery to prove it), they "gently" pushed Harvey BACK out to the Gulf using a series of Generated Gravity Waves – giving the all but collapsed rotation an opportunity to survive and strengthen. Unsurprisingly (hopefully you are beginning to see the pattern) they once again simultaneously refueled this storm with Massive On-Land and Gulf "Firehose" Water Vapor Generation (Tell-Tale Rapid Evaporation), for the fourth straight night of unimaginable suffering for the people of Houston and Eastern Texas.
On and on it goes. Exactly the same refueling process happened last night, and exactly the same refueling process will happen tonight. As Harvey is now making its THIRD landfall – this time in Louisiana (uncoincidentally on the Anniversary of Katrina landfall) the perpetrators still intend to cause as much death, destruction, and suffering to the people of this country – as they possible can. Know for a fact – they will not stop fueling this system, until conditions make it no longer possible. If human suffering is a factor at all, it can only be interpreted as a desired outcome.
(*Note:* Full Message in Post Comment)
http://video.search.yahoo.com/yhs/search?fr=yhs-rotz-001&hsimp=yhs-001&hspart=rotz&p=Harvey+geoengineered#id=11&vid=030313b728cd61956ed74a9e3c0910e5&action=view
Relevant Articles on Hurricane Harvey
FEMA CIA, DEA, FBI Hunting- MURDERING PEOPLE !!! WITNESS !!! ~MIRRORED: TheShowmebby
Weather Warfare: Globalists Order Geoengineers to "Shock and Awe" Americans with Super Storms
Untold Truth About What Really Happened In Texas, FEMA And Hurricane Harvey – WATCH TIL THE END!
OPERATION CLOVERLEAF: The Most Dangerous Weapons Testing Program In World History Chemtrails: Aerosol and Electromagnetic Weapons in the Age of Nuclear War
No Time for Subtleties; the New World Order is Rolling Out Their Depopulation Agenda in Our Faces [videos]
Will Texas use the Hurricane Harvey attack to shut down geoengineering?
NWO Cabal Uses HARVEY & IRMA to Promote Global Climate Change Scam
Major HAARP Frequency Transmissions Showing Up Over Atlantic And Pacific Oceans