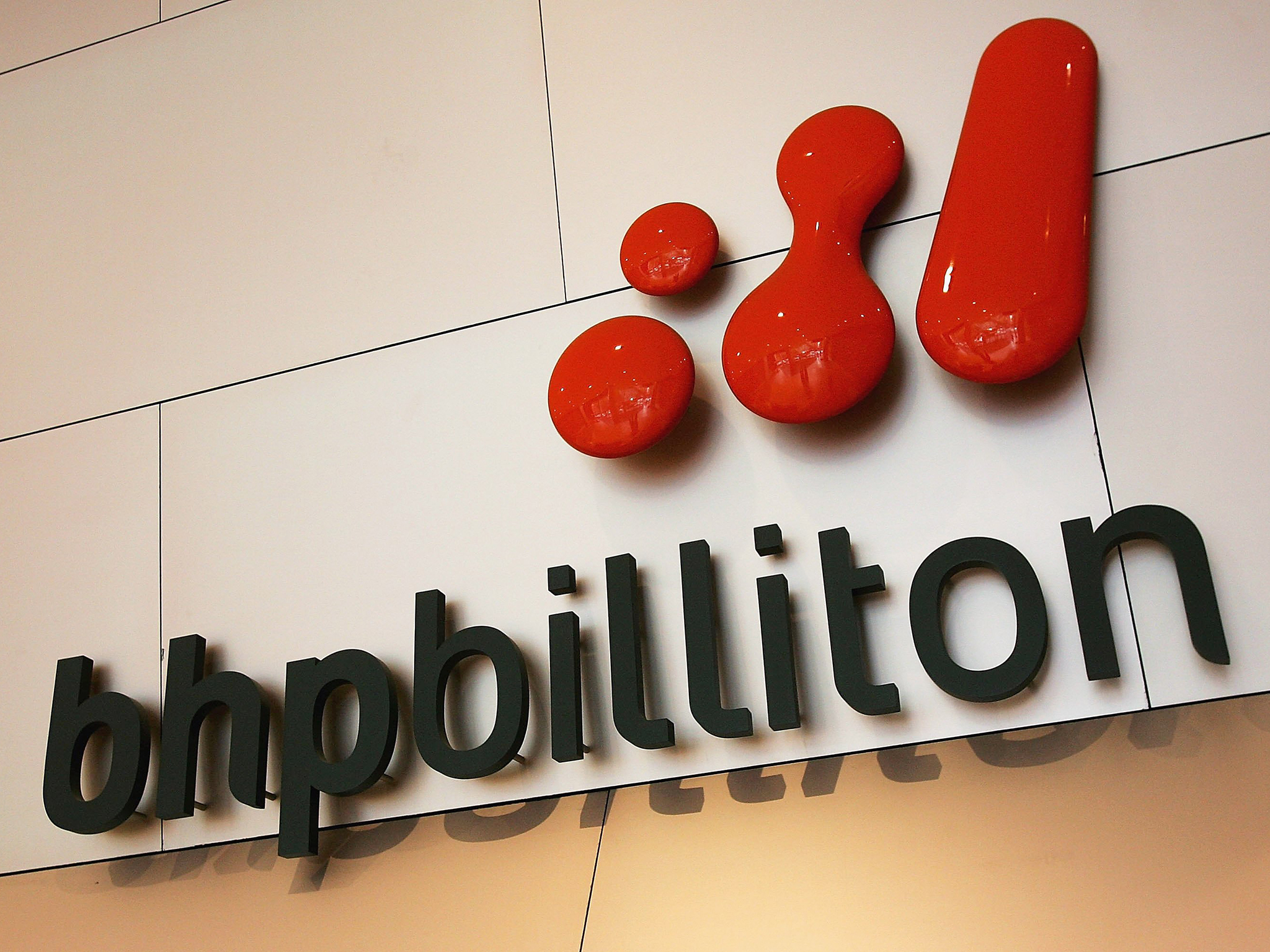 World's largest mining firm records worst loss in its history
Katy Barnato
CNBC
BHP Billiton, the world's largest mining firm by market value, reported a record $6.4 billion annual loss on Tuesday, hammered by a bad bet on shale, a dam disaster in Brazil and a commodities slump.
"While commodity prices are expected to remain low and volatile in the short to medium term, we are confident in the long-term outlook for our commodities, particularly oil and copper," Chief Executive Andrew Mackenzie said in a statement.
Even excluding $7.7 billion in writedowns and charges, underlying profit slumped 81 percent to $1.2 billion for the year to June 2016 from $6.4 billion a year ago, hit by weak iron ore, copper, coal, oil and gas prices. The underlying profit was better than analysts' expectations of around $1.1 billion.
As a result of the profit beat, BHP Billiton shares listed on the London Stock Exchange rose by 3.6 percent on Tuesday morning.
Energy prices
UBS confirmed on Tuesday morning this was BHP Billiton's worst-ever loss since the merger of of BHP Limited and Billiton Plc in 2001. It is believed to also be the largest reported loss for BHP since the company's inception in 1851.
"What kind of bothered me when I saw the numbers (from BHP Billiton) come out was that specifically, even in the second half of the year, all of the commodity prices that they sell fell down by double-digits, as far as what they were receiving is concerned and debt actually rose a little bit here on the annual numbers," Paul Renken, senior geologist and mining analyst at VSA Capital, told CNBC on Tuesday.
"That tells me they are a little bit behind the curve, as far as cost of provisions and so forth … Other mining companies are being able to see … improvements in margins and you see that with Antofagasta, for instance."
BHP Billiton's huge loss largely resulted from one-off charges booked after the collapse of a dam at the Samarco iron ore site in Brazil in November. The site was run as a joint venture with Brazil's Vale and the dam's collapse killed 19 people. The flooding wrecked farm land and reached towns, preventing people from returning to their homes.
The Anglo-Australian company said in its earnings statement that it had recognized a provision of $1.2 billion before tax and after discounting on June 30.