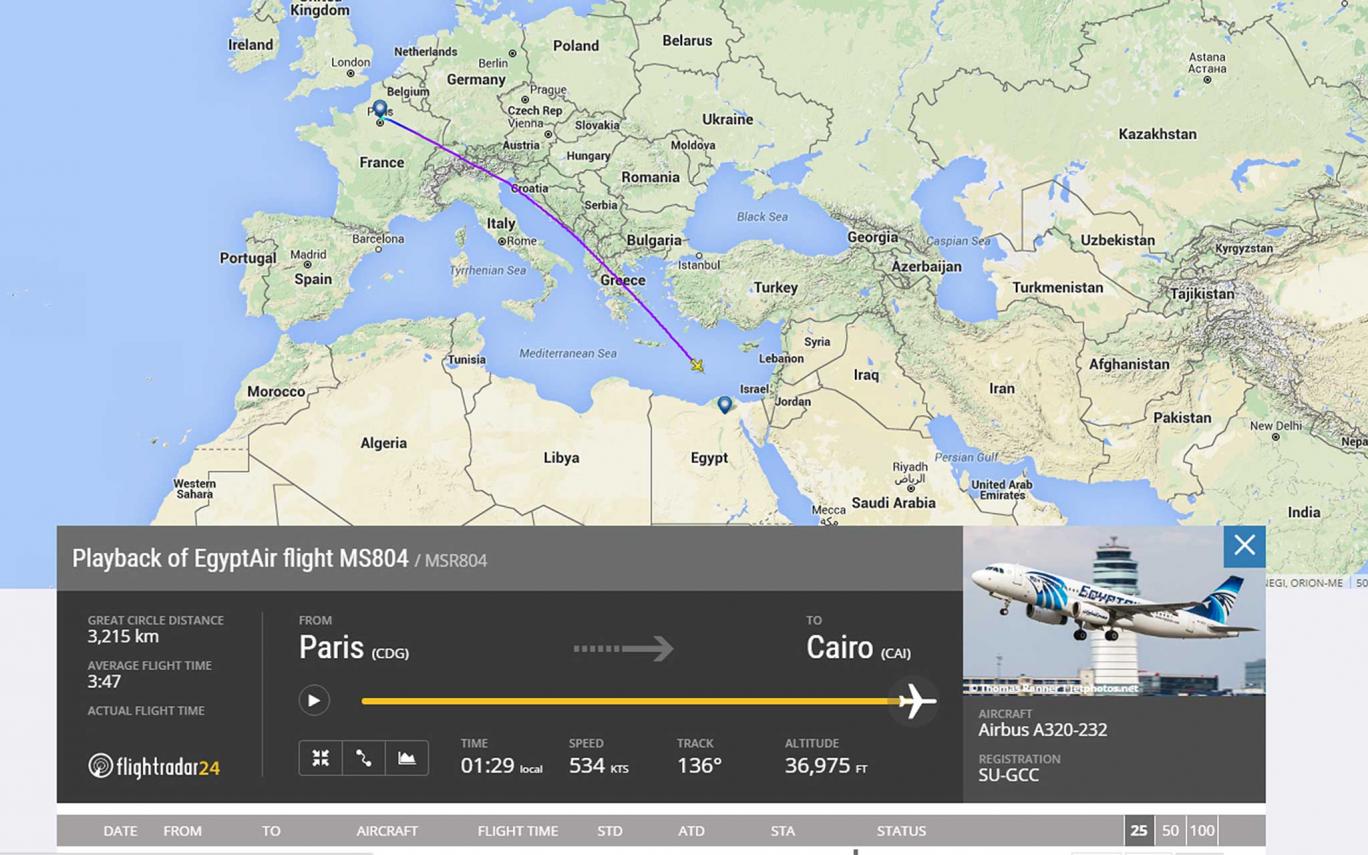 EgyptAir flight MS804 crash: Plane 'fell 22,000 feet, spun sharply, then disappeared'
– French and Greek officials examine if Paris-Cairo flight was subject of terror attack
The Telegraph
An EgyptAir flight carrying 56 passengers and ten crew has disappeared
Flight MS804 left Paris Charles de Gaulle for Cairo at 11.09pm Wednesday, and lost contact with radar at 00.45 GMT – ten miles after  entering Egyptian air space
Egyptian aviation officials say the plane 'crashed' and that a search for debris is underway
A terror attack is the most likely cause of the crash, according to aviation experts
Greek airport sources say the crash site is off the Greek island of Karpathos
Second major incident to hit airline this year after one of its planes was hijacked in March 
David Cameron issues statement on crash
The Telegraph's Ben Riley-Smith writes:
The Prime Minister's official spokesman has given this statement on the disappearance of EgyptAir flight MS804.
"Obviously we are very concerned by the disappearance of the plane. As you would expect our thoughts are with the families and friends of anyone affected.
"We are working closely with the Egyptian and French authorities to confirm information and our Foreign Office staff are in contact with the family of a British national who is believed to have been on board and provide support.
"I am not in a position to confirm that there is a British national is on board."