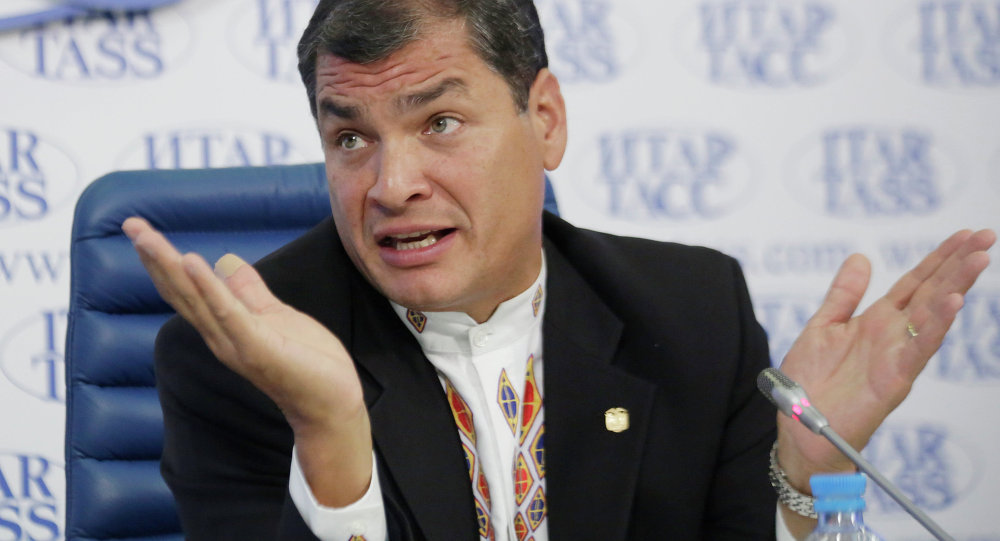 Ecuador's President Accuses CIA of Involvement in Opposition Protests
Rafael Correa has accused CIA of being involved in opposition protests in the country.
MEXICO CITY (Sputnik) – Ecuadorian President Rafael Correa has accused the US Central Intelligence Agency (CIA) of being involved in opposition protests in the country with the aim of dragging it into chaos.
"There is a CIA presence there [in Ecuador's opposition] which has a goal of weakening the government," Correa said on Saturday, as quoted by the TeleSUR television network.
According to Ecuador's president, the opposition in the country is trying to do everything possible to exhaust the government ahead of the elections, knowing that Ecuadorian authorities enjoy public support.On Thursday, thousands of people protested in over 10 cities in Ecuador, including the capital Quito, expressing discontent with Correa and asking for policy changes and a termination of planned labour and land reforms.
Correa said on Saturday that right-wing groups and the CIA were likely involved in the nation-wide protest action.
The CIA backed a military coup in Ecuador in 1963 to overthrow the government of Carlos Julio Arosemena Monroy.
On Friday, Eсuador's Foreign Minister Ricardo Patino told Sputnik that the United States poses a threat to Latin American states as Washington has a long-standing tradition of intervening in other countries' affairs.
Read more: http://sputniknews.com/latam/20150322/1019839055.html#ixzz3VDZog3Sg