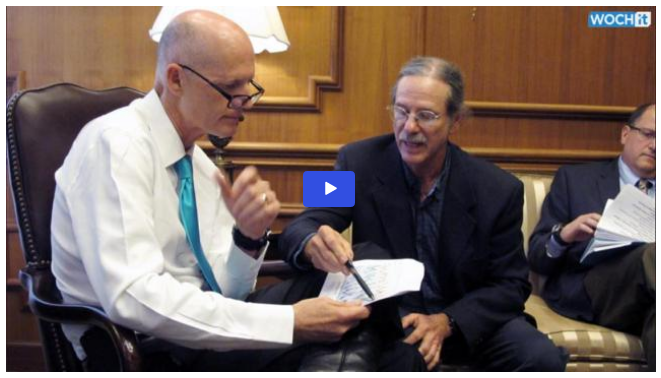 Scientists warn Florida governor of threat from climate change
by Bill Cotterell
REUTERS
TALLAHASSEE Fla. (Reuters) – Five climate scientists warned Florida Governor Rick Scott in a meeting on Tuesday that a steadily rising ocean was a major threat to the state's future, urging it to become a leader in developing solar energy and other clean power sources.
The Republican governor, who disputed the human impact on climate change in his 2010 campaign, agreed recently to meet with the scientists after his main Democratic challenger for re-election this year, former Governor Charlie Crist, proclaimed himself a firm believer in global warming.
Scott refused to take questions on Tuesday and offered no comment after the half-hour meeting in his office.
The university professors said they appreciated his time, while expressing doubt about their mission.
"I'm inherently an optimist," said David Hastings, a professor of marine science and chemistry at Eckerd College on Florida's west coast. "I'm also a realist. I'm concerned he might not do anything."
The scientists said they hoped Scott would respond to the Obama administration's proposal to reduce carbon dioxide emissions from power plants by 38 percent in Florida by 2030. The Environmental Protection Agency is accepting comments through Oct. 21 on its Clean Power Plan to cut U.S. emissions by a third over the next 15 years.
Florida State University professor Jeff Chanton, who conducted a similar briefing for Crist last month, showed Scott charts measuring levels of CO2 gasses and the earth's temperature over centuries.
He said the ocean expands as the water gets warmer and polar ice caps recede, so Florida's barrier islands will be eventually be gone.
"That's a seriously different world," he told Scott. "It's going to be a different planet for our children."
Oceanographer John Van Leer of the University of Miami appealed to Scott's business sense, highlighting the potential for job growth, the centerpiece of Scott's re-election campaign.
"There are business opportunities, if Florida got serious about doing solar," he told the governor. "But we've got to get busy. The thing about it is, the longer you wait, the cost of the solution goes up about 40 percent a decade."
(Editing by David Adams and Peter Cooney)