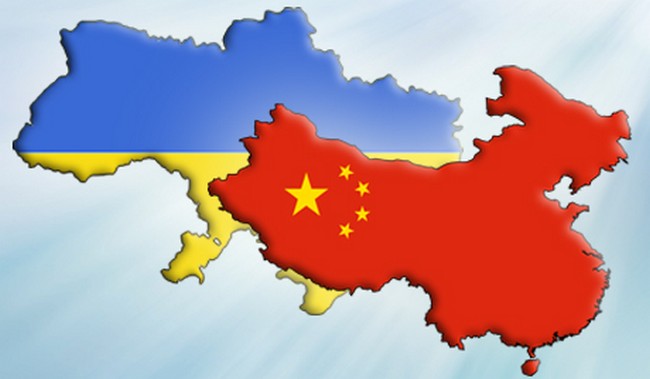 China Blasts "One-Sided Western Rush To Judge Russia" Over MH17
ZeroHedge.com
"The West has successfully put itself in a position to dictate 'political correctness' in international discourse," China exclaims via a Global Times editorial on MH17 on Monday, "those unwilling to work with Western interests will often find themselves in a tough position." China's first public statement that "The Western rush to judge Russia is not based on evidence or logic," comes on the heels of Vladimir Putin's address last night jabbing the West "no one should not have the right to use this tragedy to achieve selfish political objectives." China appears to have crossed the line, siding very clearly with Russia as they conclude, "It is yet another example of the power of Western opinion as a political tool."
As Time reports, On July 18, shortly after Malaysia Airlines Flight 17 crashed over eastern Ukraine, extinguishing 298 lives, China's Xinhua state news agency cautioned against making snap judgments…
The one-sided accusation is not surprising in light of their long-time stance on the crisis in eastern Ukraine, and their attitude towards Russia's absorption of Crimea in March. But without convincing evidence, jumping to a conclusion will only heighten regional tension and is not conducive to finding out the truth.

Russian President Vladimir Putin late Thursday said it is Ukraine that bears the responsibility as the tragedy occurred over its territory. The tragedy, Putin said, could have been avoided should Ukraine's eastern regions be in peace.
On July 21, the People's Daily, the Chinese Communist Party's mouthpiece, ran a piece still cautioning that "no proof has been found so far to clarify the cause or identify the perpetrator."
…
The same day, the Global Times, a Chinese Communist Party–linked daily that can be counted on for nationalist commentary, did at least mention such a possibility — if only to decry Western governments' speculation that Russia may have aided and abetted the rebels' cause:
The Western rush to judge Russia is not based on evidence or logic. Russia had no motive to bring down MH17; doing so would only narrow its political and moral space to operate in the Ukrainian crisis.

The tragedy has no political benefit for Ukrainian rebel forces, either. Russia has been back-footed, forced into a passive stance by Western reaction. It is yet another example of the power of Western opinion as a political tool.
China may soon have to reconcile this foreign-policy quandary. "It will bring about a severe challenge to China's general strategy and diplomacy if America and Europe propose sanctions against Russia and demand China should join with them," wrote Chinese security analyst Gao Feng in a widely disseminated blog post. "For China, the issue is which side it should choose. Without doubt, an ambiguous stance [by Beijing] will face criticism and moral pressure."
*  *  *
Criticism of the West is escalating more broadly however…
"The West has successfully put itself in a position to dictate 'political correctness' in international discourse," said the Global Times editorial on MH17 on Monday. "Those unwilling to work with Western interests will often find themselves in a tough position."