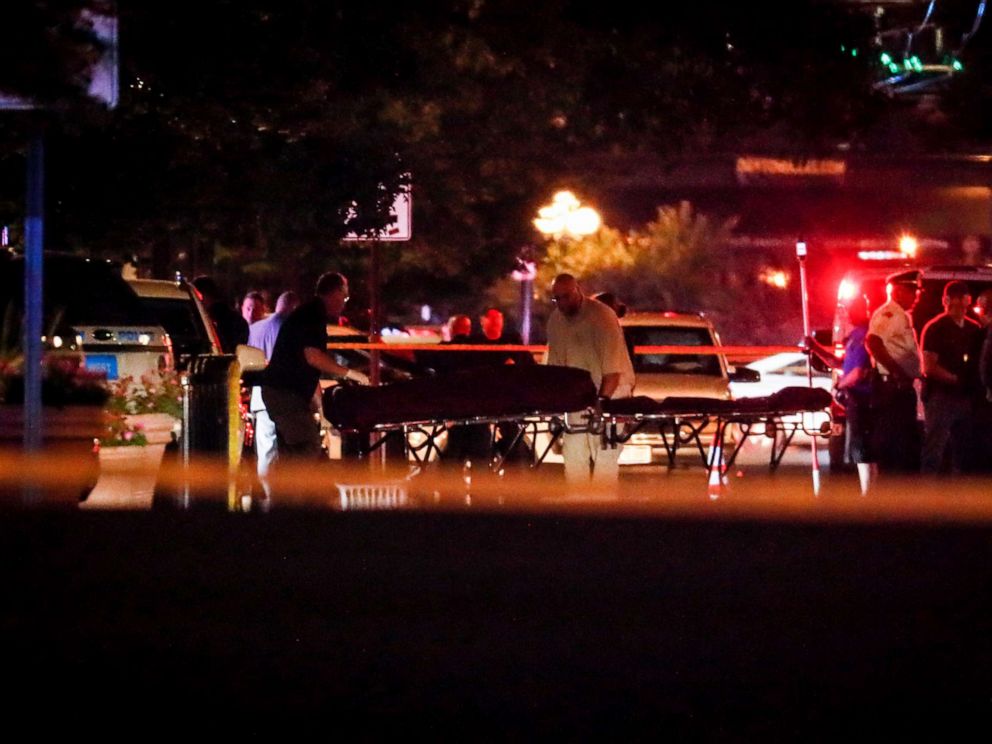 GLADIO: Another Saturday Night Massacre—Why are these weekend shootings really being staged?
Another Mass Shooting Leaves 9 Dead, 27 Injured In Dayton, Ohio Bar District
Summary:
Mass shooting took place at around 1am local time in nightlife area of Dayton, Ohio
9 victims dead (four women, five men)
Suspect dead – Connor Betts, white male, 24 years old of Bellbrook, Ohio
Shooter used a .223-calibre rifle, wore body armor, carried multiple clips
Suspect's sister Megan and boyfriend found dead
At least 27 injured
*  *  *
Video captures sound of gunfire in Dayton, Ohio's Oregon District; second eyewitness video shows aftermath of mass shooting where 7-10 people were killed and several more injured early Sunday morning. [Warning: Some may find video disturbing] pic.twitter.com/ahU7gxBB32

— Matthew Keys (@MatthewKeysLive) August 4, 2019
Update: AP reports that the shooter was a man in his 20s named Connor Betts from Bellbrook, Ohio, a law enforcement official said.
*  *  *
As we detailed earlier, just hours after the mass shooting in an El Paso, Texasmall, nine people are dead after a shooting in Dayton, Ohio, according to police. At least 26 were hospitalized with injuries.
The gunman was taken out by officers responding to the incident.
CNN reports that the Dayton shooting took place around 1 a.m. outside on East 5th Street in the city's Oregon district, a popular downtown area, Dayton Deputy Director and Assistant Chief of the Police Lt. Col. Matt Carper told reporters early Sunday morning.
"As bad as this is, it could have been much, much worse, as I think everyone will become aware of here as more information unfolds," Carper said.
Though many people were killed or injured, Carper said that the incident was over quickly, because officers were already patrolling in the vicinity when the gunshots started.
#OregonDistrict #update We had officers in the immediate vicinity when this shooting began and were able to respond and put an end to it quickly.

— Dayton Police Dept. (@DaytonPolice) August 4, 2019
Dayton police said the shooter used some kind of a long gun in the attack and most likely acted alone. They said they were working on identifying the gunman and establishing the motives behind his rampage.
"I'm heartbroken," Dayton Mayor Nan Whaley tweeted Sunday morning.

"Thank you to our first responders for all that you've done. We will share updates as we have more information."
Footage from the scene showed a heavy police presence in the Oregon District. According to the police, the FBI is assisting in the investigation.
#BREAKING: Just getting on scene in Oregon District. Dozens of police here. Working to confirm numbers and conditions on those shot. @dayton247now pic.twitter.com/hKtaoLTJpN

— Molly Reed (@MollyR247Now) August 4, 2019
Mayor Whaley said the shooter used a ".223 high-capacity" gun and had additional magazines with him. The .223 caliber is used in rifles like the AR-15 assault rifle used in previous mass shootings.
"In less than one minute, Dayton first responders neutralized the shooter," Whaley said.

"I really want to — think about that minute. The shooter was able to kill nine people and injure 26 in less than a minute. And if we did not have police in the Oregon District and the thousands of people in the Oregon District enjoying their Saturday evening, what we could have had in this city," Whaley said.
Elizabeth Long, spokeswoman at Kettering Health Network, which operates several Dayton area hospitals including Kettering Medical Center and Grandview Medical Center told CNN that 13 people were taken to three of the network's hospitals, many with gunshot wounds to the "lower extremities."At least one person was shot in the abdomen and at least two people were taken into surgery. She did not give an age range for the injured.
___
https://www.zerohedge.com/news/2019-08-04/another-mass-shooting-leaves-9-dead-16-injured-dayton-ohio-bar-district