UK, US and Israel Collude in Setting Up Naked Provocations to Justify Attacking Iran
UK Warns "Robust" Response Coming If Iran Doesn't Release Tanker As US Jets Fly Over Gulf
Zerohedge.com
Update 1: UK Foreign Secretary Jeremy Hunt has warned Iran of "serious consequences" if its military does not return control of the British-flagged oil tanker Stena Impero, according to Sky News. He said British action will be "robust" but also emphasized "we're not looking at military options" at this early stage.
Hunt said he's seeking to urgently speak to Iran's foreign minister, currently unreachable as he's on a plane flying back from a UN meeting in New York, and hopes the crisis will be resolved diplomatically. Per Sky News:
Mr Hunt said: "This is completely unacceptable, freedom of navigation must be maintained, we are having an emergency meeting of the government's COBRA committee in a few minutes time."

"We will respond in a way that is considered but robust, and we are absolutely clear that if this situation is not resolved quickly there will be serious consequences."

Mr Hunt continued: "We're not looking at military options, we are looking at a diplomatic way to resolve the situation."

"But we are very clear that it must be resolved."
And according to a breaking CNN report, the White House could once again be on a war footing following President Trump backing off the previously planned strike on Iranian positions last month: "President Trump has privately adopted a more hawkish tone on Iran in recent days, according to three people familiar with the developments, as tensions increase in the Gulf."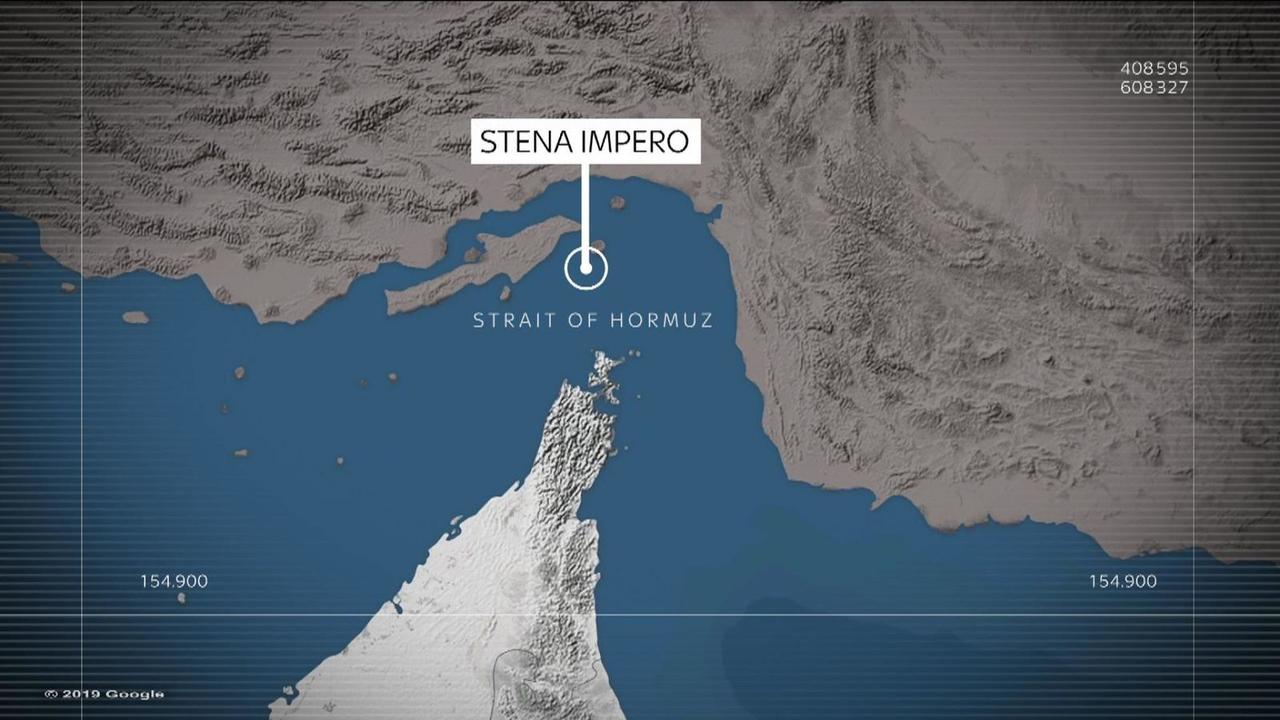 This as American aircraft are also said to be escorting an unidentified US cargo shipthrough the Strait of Hormuz Friday evening, and with a beefed up US military presence in the region responding to the new crisis: "the US military is monitoring the transit of US commercial cargo ship through the Strait of Hormuz using armed aircraft overhead," according to the latest updates.
* * *
British officials are scrambling after two UK tankers were captured by Iran in one dramatic day in the gulf — or rather we should clarify that the Stena Impero is UK flagged but not owned by a UK company (the owner 'Stena Bulk' is based in Sweden), while the Mesdar is Liberian flagged but is in fact owned by a UK company.
However, Iranian state media is denying that the Liberian flagged, UK-owned tanker captured is still being held, with new reports it's been released, per the following wire updates:
Norbulk Shipping UK says Liberian registered vessel Mesdar wasboarded by armed personnel at approximately 17:30 BST on Friday.

…Norbulk says armed guards have left and the vessel is now free to continue to voyage, crew safe and well.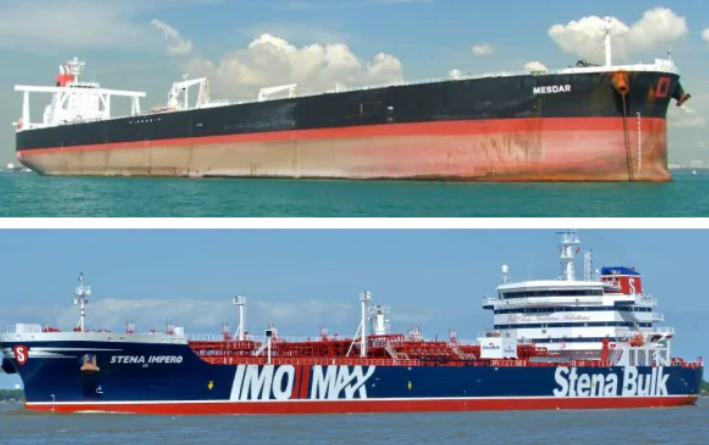 UK Foreign Secretary Jeremy Hunt voiced that Britain is "extremely concerned" by the "unacceptable" seizure of the two vessels IRGC forces in the Strait of Hormuz. "I will shortly attend a COBR meeting to review what we know and what we can do to swiftly secure the release of the two vessels," he said in reference to a Cabinet Office Briefing Room meeting over the major crisis, which is equivalent to the National Security Council's 'situation room' meetings.
"Their crews comprise a range of nationalities, but we understand there are no British citizens on board either ship," Hunt continued, according to the AP. "These seizures are unacceptable. It is essential that freedom of navigation is maintained and that all ships can move safely and freely in the region."
Meanwhile the UK Chamber of Shipping also said it "condemn unreservedly" the capture of the British-owned vessel, but it remains unclear the precise order of the pair of tankers' capture.
Just Recorded: Here Are Both Oil Tankers That Have Been "Seized" By Iran pic.twitter.com/U2RyGGpxvf

— Alastair Williamson (@StockBoardAsset) July 19, 2019
Addressing the crisis, President Trump told reporters at the White House, "We have a very close alliance with the United Kingdom. We always have."
And in an early indication that Trump will be content to let the UK take the lead on this crisis (also considering there was no threat of war), the president said: "We'll talk to the UK… We heard about it. We heard it was one. We heard it was two," according to CNN.
"This only goes to show what I'm saying about Iran. Trouble. Nothing but trouble," Trump stated. "It goes to show you I was right about Iran." The president added, "We have a lot of ships there that are warships."
On that point, CNN notes the US military has significantly stepped up patrols in the Persian Gulf following news of the tankers' seizure.
Specifically American aircraft are said to be escorting an unidentified US cargo ship through the Strait of Hormuz:
The US is taking measures to protect a ship near where two British tankers were seized by Iran.

According to a US defense official with direct knowledge, at this hour, the US military is monitoring the transit of US commercial cargo ship through the Strait of Hormuz using armed aircraft overhead. The US will not say the location or other details, but the transit typically takes six to eight hours.
The US cargo ship is reportedly traversing the same narrow, dangerous waters near where the prior two vessels were captured by IRGC operatives.
#Iran FM Zarif to BBC: The UK should not claim that it wants to preserve the #JCPOA when it helps the US impose its illegal oil sanctions against Iran by confiscating the oil tanker off the coast of Gibraltar. pic.twitter.com/zVejssfmEv

— Walid (@walid970721) July 19, 2019
Crucially, all of this comes just as UK officials have announced authorties in Gibraltar will detain the tanker 'Grace 1' – first seized early this month by UK Royal Marines – for another 30 days.
___
https://www.zerohedge.com/news/2019-07-19/uk-holds-crisis-meeting-armed-aircraft-protects-us-cargo-ship-gulf