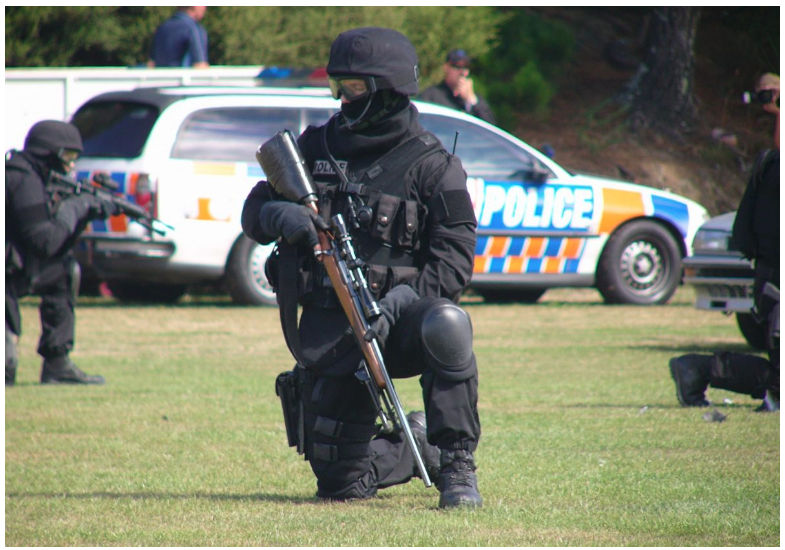 Why were New Zealand police officers training right down the road from the mass shooting and took forever to respond?
Bombshell: What New Zealand Police "Happened" To Be Doing Right Before Mosque Shooting
(Tea Party PAC) – If you thought the New Zealand mosque narrative seemed almost perfectly tailored to fit the left-wing narrative, that's perhaps because it may have been.
Not making any claims, but this certainly is an interesting fact of the case.
On Friday last week, it took New Zealand police officers 36 minutes to catch the mass-murderer who opened fire on worshippers at two mosques in Christchurch.
Dramatic footage from that day shows only two officers, one of whom was unarmed, apprehending the suspect in the aftermath of his deadly attack.
It has now come to light that police may have responded sooner, except that they just so happened to be conducting a drill for a similar type of attack, at the same moment the attack took place.
Do you believe in coincidences? I don't.
Detective Inspector and president of the local police union, Chris Cahill, explained that the officers had been involved in a drill near the city center where the shooting took place.
The New York Times reports:
The police said a special armed tactical unit arrived at Al Noor Mosque four minutes after the first officers, or 10 minutes after the initial emergency call.

Mr. Cahill said it normally would have taken longer, with team members summoned to a police station to suit up. On Friday, though, they happened to be in a training session in the city center and wearing their gear, he said.
"Any police force in the world — to get to the scene in six minutes, a specialist team there in 10 — that would be a success," Mr. Cahill said.
New Zealand police officers typically do not carry firearms, much less don tactical gear, so the fact that the officers just happened to be training for an event that had never happened before in that nation in the very same area that the incident occurred.
What is going on here??
___
https://teapartypac.org/bombshell-what-new-zealand-police-happened-to-be-doing-right-before-mosque-shooting/