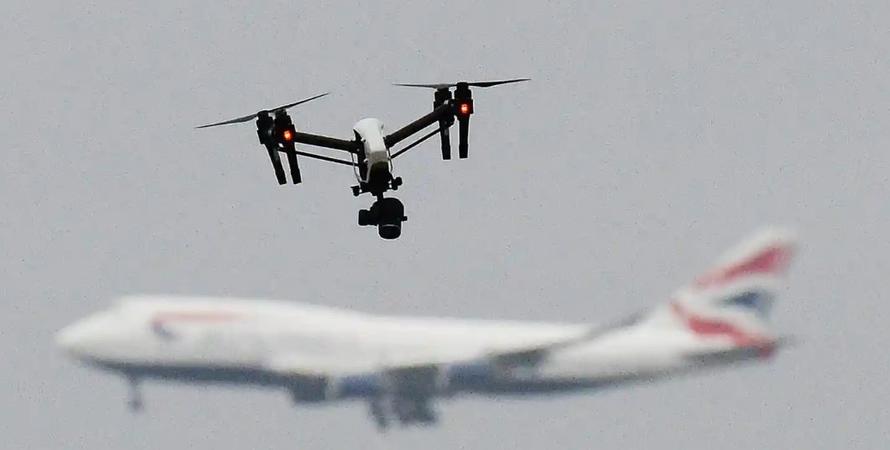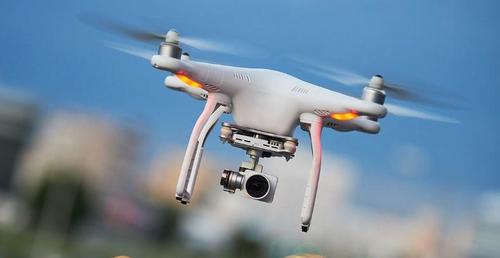 Drones Rule the Day
"There Are Bodies On Every Seat" – Thousands Stranded At Gatwick Airport As Mystery Drones Force Mass Cancellations
ZeroHedge.com
In a scary preview of the disruptions that could soon become commonplace in our technology-infused future, London's Gatwick airport has been shut down for more than 13 hours due to mysterious drones flying "over the perimeter fence and into where the runway operates from". Hundreds of flights have been cancelled, leaving tens of thousands of travelers stranded in the airport's "freezing" terminals during the holiday rush, according to reports in the BBC and the Guardian.
According to the Guardian, which is providing live coverage of the ongoing disruption, Chris Woodroofe, the airport's chief operating officer, apologized to passengers and explained during a Sky News interview that the drones would not be shot down because of the risks posed by stray bullets. Police are asking the public's help in finding the drone operators.
Police have been searching the perimeter of the airport to find the operators of the drones – who could face up to five years in prison if apprehended. The incident has kickstarted a conversation in the UK about imposing tighter regulations on drone operators (and stiffer penalties for anybody operating drones without the proper authorization).
"As I stand here, there is a drone on my airfield as we speak," Woodroofe said.
While two drones had terrorized the runway for most of Wednesday evening. The BBC reported that 110,000 passengers had been expected to use the airport on Thursday, traveling on 760 flights. Gatwick had been expecting a record number of passengers during the holiday travel season.
1/2 Thurs 09.15: All flights to and from Gatwick are suspended due to ongoing drone activity activity around the airport. Unfortunately, there are significant delays and cancellations to all flights today.

— Gatwick Airport LGW (@Gatwick_Airport) December 20, 2018
2/2 Please do not travel to the airport without checking the status of your flight with your airline first. We apologise to everyone affected, but the safety of all our passengers and staff is our no.1 priority.

— Gatwick Airport LGW (@Gatwick_Airport) December 20, 2018
[…]
One passenger who spoke with the BBC and the Guardian described a chaotic scene in the terminal, where pregnant women were seen sleeping on the floor.
Andri Kyprianou, from Cyprus, who had been visiting London, said: "There were pregnant women, one of them was sleeping on the floor.

There were people with small babies in here overnight, we saw disabled people on chairs. There were young children sleeping on the floor."
The cancellations have sown widespread confusion among passengers, who are struggling to figure out whether their flights have been rescheduled or moved to different airports.
Arthur Serbejs, 22, and Domante Balciuniate, 21, factory workers from Hastings, sat on the floor by a prayer room, approaching their 16th hour of waiting for a flight to Barcelona.

"We came about 6pm yesterday, and we're going to be here until like 7pm,"Serbejs said. "At 9pm yesterday we were on the plane for four hours – they turned the lights off and everything like it was going to take off."

"But we were still sitting there," Balciunate added. Serbejs said he had fallen asleep while the plane sat on the apron, hoping to wake up in Spain, "and I woke up and we hadn't moved."

Eventually they were taken off the flight, and offered a hotel in Brighton, which they declined as they live close by. They were told they would get an email with a ticked for another flat, but none came. "We stood in line for three hours for a 30 second conversation saying 'your flight has already been transferred hours ago,' but we didn't know about it," Serbejs said.

"It's crazy, it's my worst airport experience."
Several techniques have been devised for safely disabling rogue drones, including this surprisingly low-tech solution, devised by Dutch police:
___
https://www.zerohedge.com/news/2018-12-20/there-are-bodies-every-seat-thousands-stranded-gatwick-airport-mysterious-drones