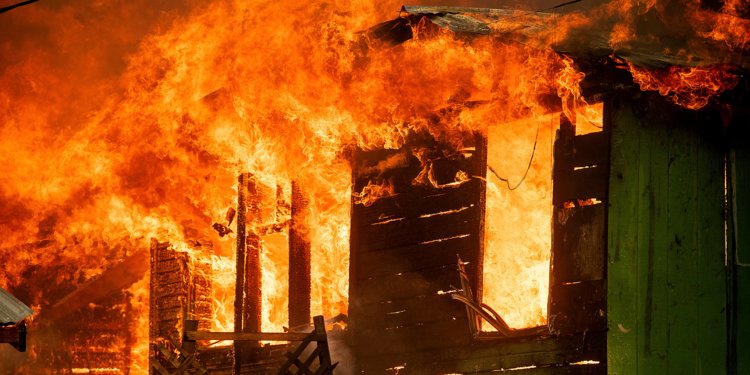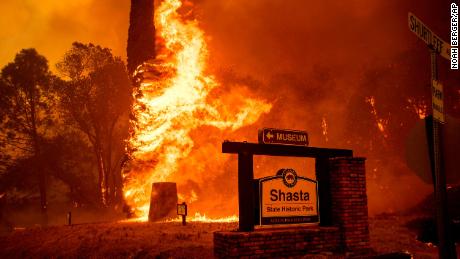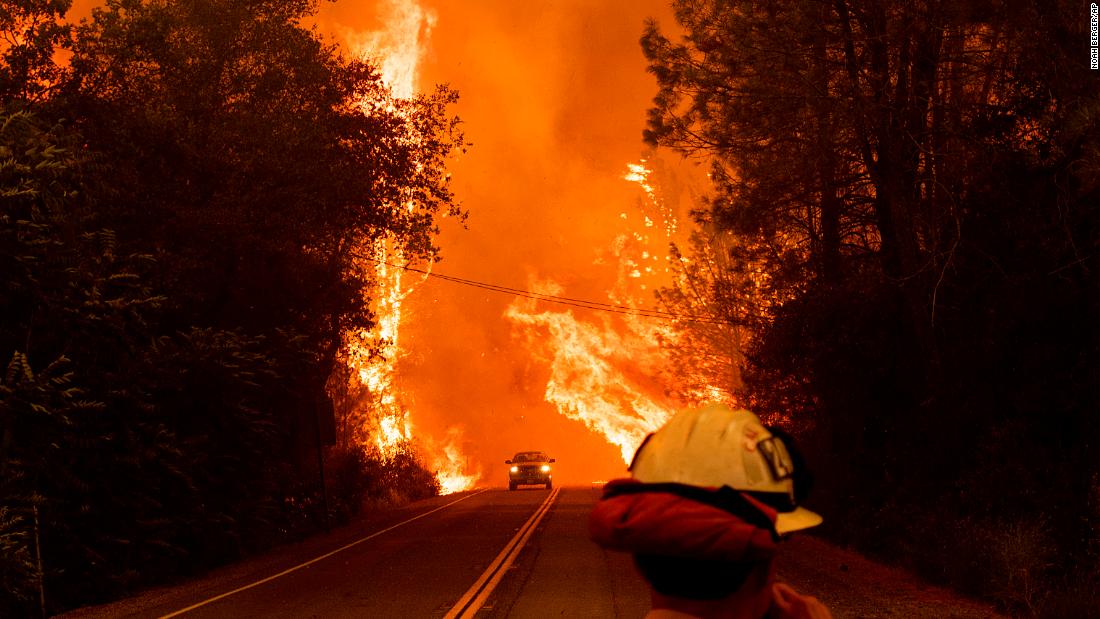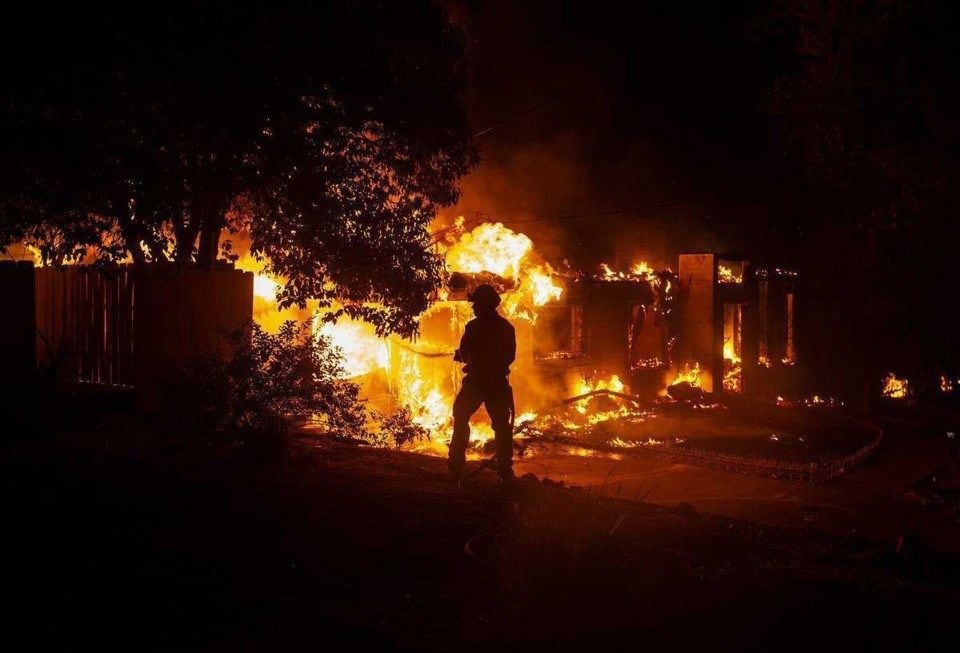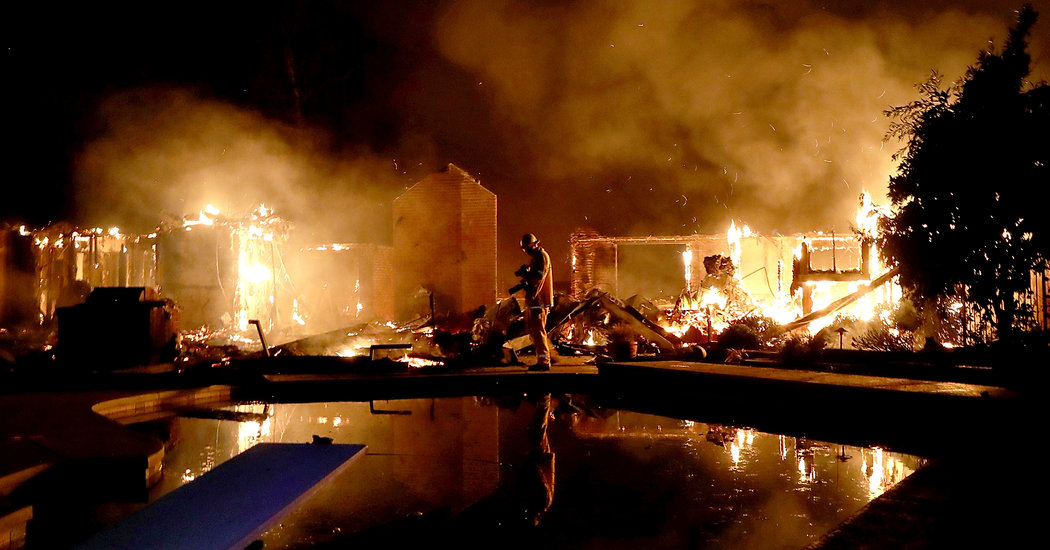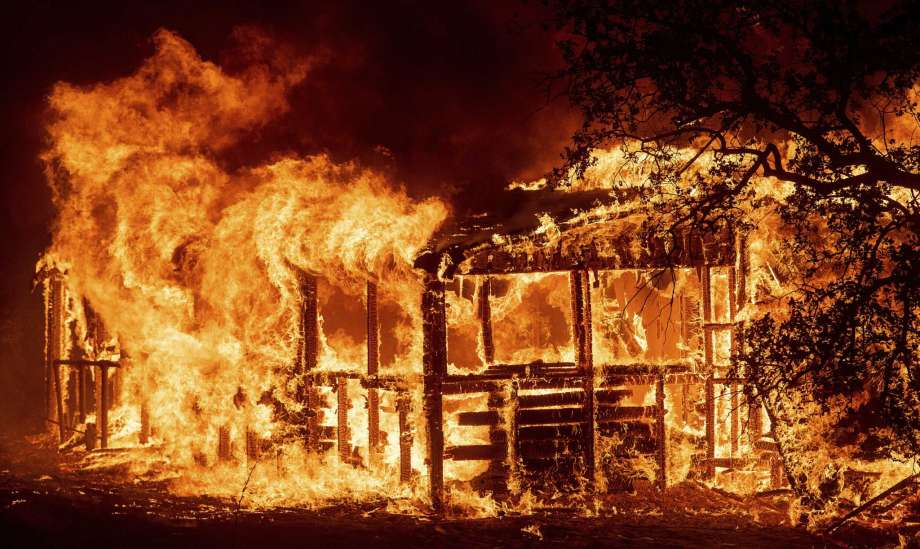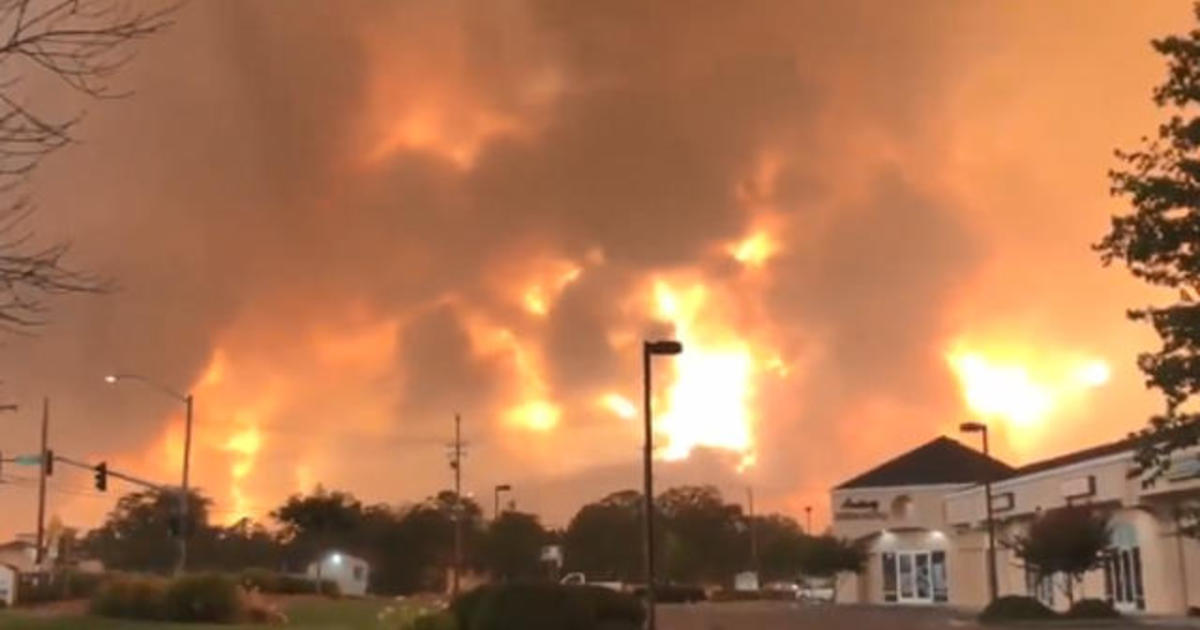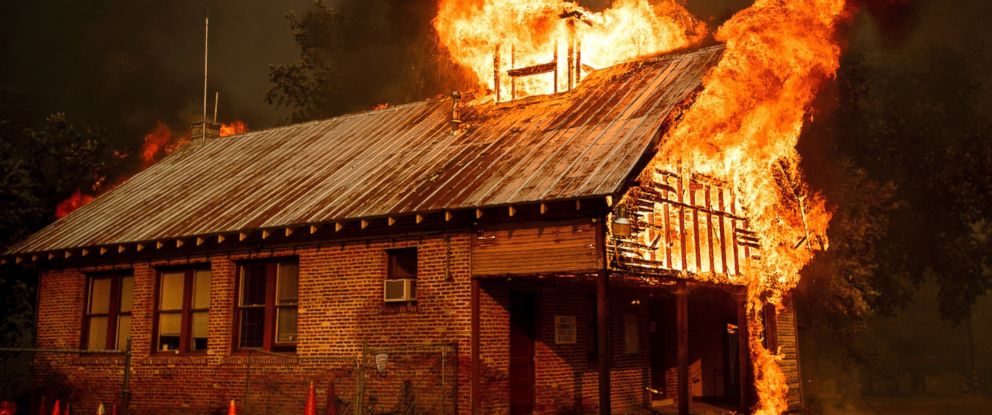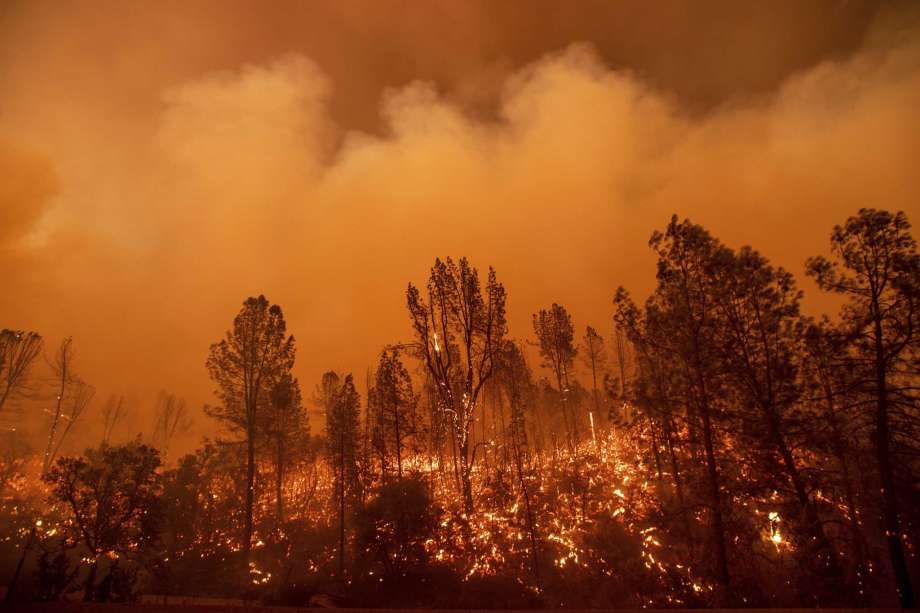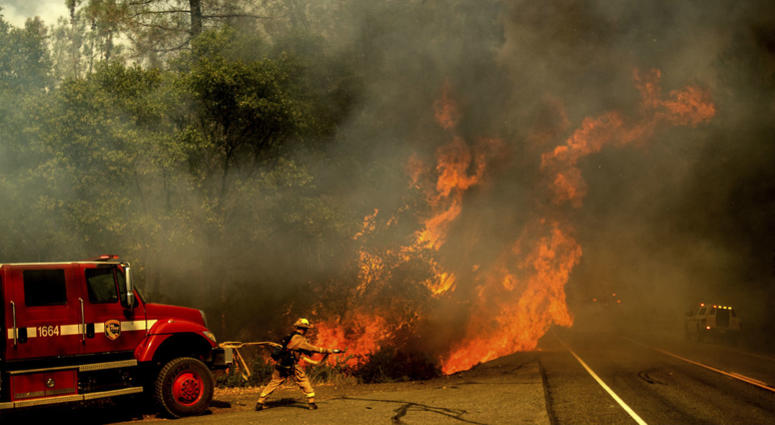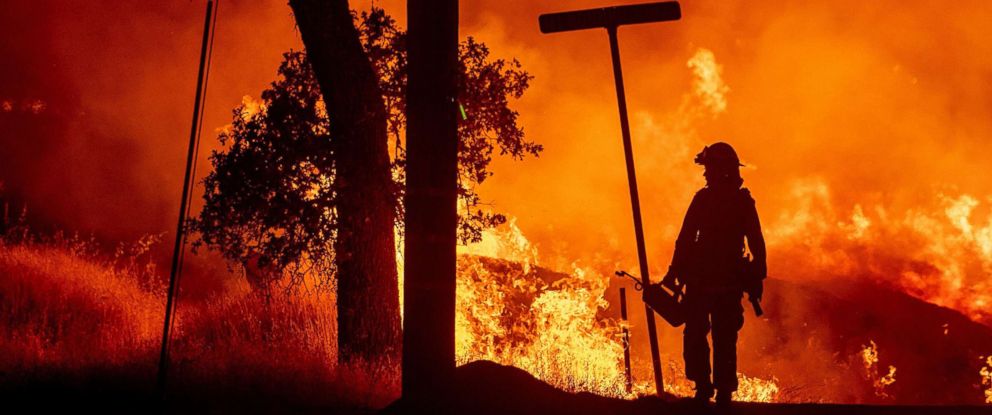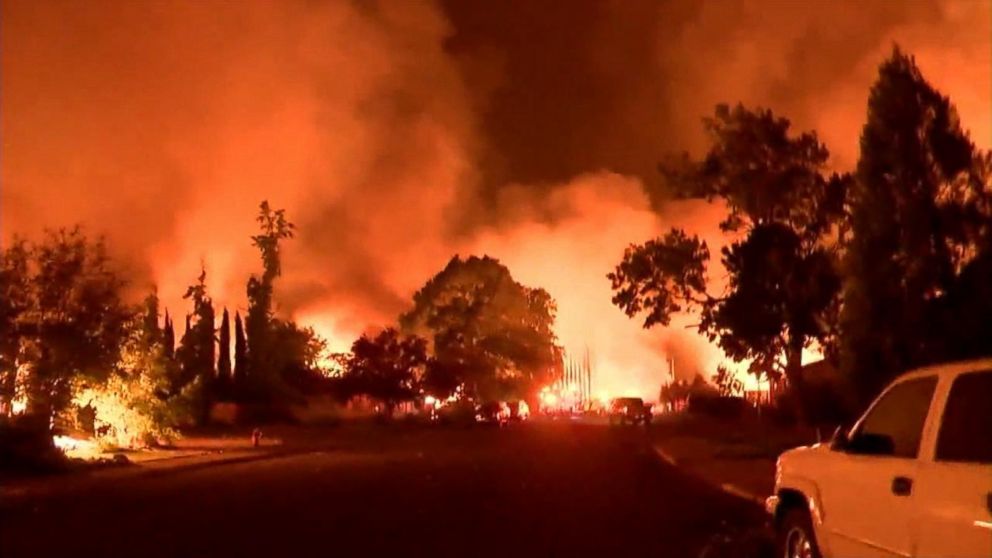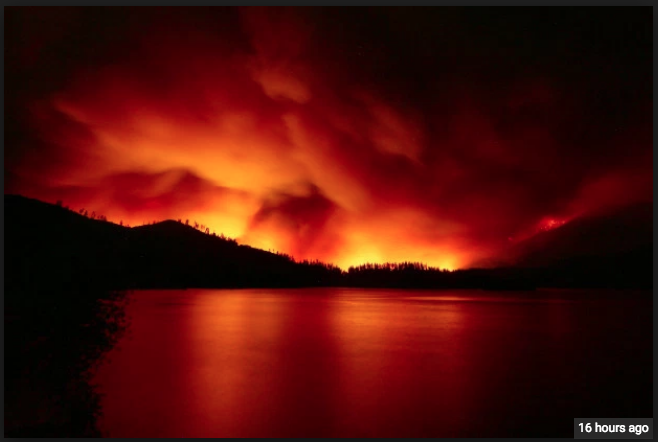 Northern California Sees Massive Geoengineered Wildfires (Photos)
Deadly California Wildfire Marches East; Mass Evacuations Ordered Amid State Of Emergency
ZeroHedge.com
A fast-moving wildfire in Northern California surged towards major residential areas early Friday after killing two people and destroying dozens of buildings, prompting local emergency officials to issue urgent evacuation warnings for residents of Redding and surrounding areas, reports the New York Times.
Dry conditions and triple-digit temperatures added fuel to the fast-moving blaze, known as the Carr Fire, as it marched eastward, swept over the Sacramento River and pushed into the outskirts of Redding, the largest city in the region. A firefighter with the Redding Fire Department and a privately hired bulldozer operator, who was helping fight the blaze, were killed, the authorities said. Several firefighters and civilians have also suffered injuries. –NYT
"This fire is extremely dangerous and moving with no regard for what's in its path," said Bret Gouvea, California Department of Forestry incident commander for the Carr fire.
Authorities are racing to evacuate parts of Redding in Northern California as the Carr Fire barrels down on the town. The fire has burned 28,763 acres and is only 6% contained. Authorities are telling people to, "Leave now!" #CarrFire https://t.co/A9ij2nW4Kn pic.twitter.com/YvYM53WisQ

— FOX26 News (@KMPHFOX26) July 27, 2018
A firefighter attempts to stop the growth of a structural fire on Ridge Dr. in Redding, Calif. #carrfire pic.twitter.com/nkWMQ8Kn1c

— Daniel Myungkyu Kim (@so_dakim) July 27, 2018
State officials issued mandatory evacuations for the cities of Summit and Shasta Lake, which lie about seven miles northwest of Redding and have more than 10,000 combined residents. Those living near the Shasta Dam on the Sacramento River were also ordered to leave.
This is devastating. #CarrFire #Shasta

Photo:Noah Berger pic.twitter.com/zGgwaPVrpQ

— Melissa Camille (@MelissaCamille) July 27, 2018
The Carr fire scorched 16,000 acres overnight – bringing the total affected area to 44,000 acres. The blaze was 3% contained on Friday morning, down from 6% Thursday night. 
http://youtu.be/UNjmsmtCesU
"Tonight it blew up and blew into the city limits of the city of Redding," Scott McLean, a spokesman for Cal Fire, said on Thursday night.
NEW: #NOAA20 gives a close-up look at the devastating #CarrFire, impacting the #ReddingCA area this morning, July 27, 2018. #CAfire #Redding #wildfires pic.twitter.com/AtRjsZlEt5

— NOAA Satellites PA (@NOAASatellitePA) July 27, 2018
Here are two maps of where the #carrfire was just after midnight this morning, 7/27/2018. Infrared Mapping from National Interagency Fire Center. @ActionNewsNow @KRCR7 @engineco16 pic.twitter.com/DbpqDSWXjW

— Zeke Lunder (@pyro_geography) July 27, 2018
High temperatures in Redding of up to 110 on Friday are expected to significantly complicate firefighting efforts, while the weather is not expected to moderate throughout the weekend, according to the National Weather Service. Wind gusts may reach as high as 25 miles an hour throughout affected areas.
Fire officials said it was too early to account for the total damage caused by the Carr Fire but said that at least 65 buildings had been destroyed and another 55 damaged. Nearly 5,000 structures in its path were threatened.

. The Dignity Health Mercy Medical Center in Redding said it evacuated five babies in neonatal intensive care units and was prepared to transport other high-risk patients if needed. Dignity Health had also treated eight patients, including three firefighters, with injuries related to the wildfire. But none of the injuries were serious, a hospital spokesman said. –NYT
The fire was started Monday after the "mechanical failure of a vehicle" in the Whiskeytown National Recreation Area," according to the California fire protection agency CalFire.
"This fire is just extremely dynamic," McLean added. "We really haven't seen anything like this except for last year on the Tubbs."
Last year's Tubbs fire tore through Sonoma and Napa counties, killing 22 and destroying over 5,500 structures, making it the most destructive wildfire in California history.
Aside from the Car fire, several more wildfires are burning throught the Golden State's central and southern regions.
The Ferguson fire caused the largest closing of Yosemite National Park in 30 years, and the Cranston fire is only 5 percent contained in the San Jacinto Mountains in Southern California.

A man suspected of starting the Cranston fire was arrested on Wednesday night and charged with five counts of arson to wildland. –NYT
Governor Jerry Brown declared a state of emergency on Thursday for both Riverside and Shasta Counties.
___
http://www.zerohedge.com/news/2018-07-27/deadly-california-wildfire-marches-east-mass-evacuations-ordered-amid-state